Career Diaries: Meet Rachel Roff, Founder of Urban Skin Rx
October 23, 2019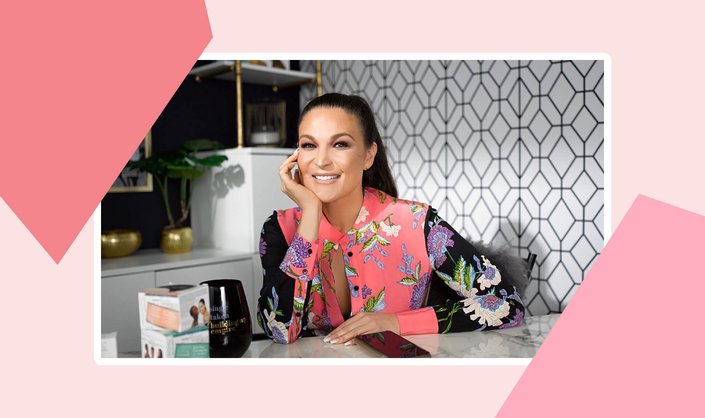 After experiencing harsh bullying in her childhood, Rachel Roff made it her mission to make others feel beautiful and confident in their own skin. And after noticing the gap in services for darker skin tones, she wanted nothing more than to promote inclusivity and diversity in the skin-care industry altogether. Now, she's the founder of skin-care brand, Urban Skin Rx. We recently chatted with Roff about her inspiration for starting her brand and about how she plans on creating more diversity in the skin-care industry. 


How did you get started in skin care?
When I was younger I experienced intense bullying due to a large nevus mole on my face, and I struggled with acne and my weight. Growing up with those issues, I realized I wanted to help others feel beautiful by becoming an esthetician and owning my own medspa. Starting out as an esthetician, I saw a lack of education and services available for darker skin tones and that pushed me to make products that will promote inclusivity for all. Now, as my company grows more popular, we continue to make sure that our products can help those with diverse skin tones and skin issues, which truly helps us keep evolving.  


What inspired you to create a skin-care brand that focused on skin of color? 
I created Urban Skin Rx to treat skin concerns that I saw firsthand in my North Carolina med spa, Urban Skin Solutions. As a brand, we're all about inclusion and making products that are targeted, but not limited to, melanin-rich skin. We listen to demands and create products for everyone that are tailored to specific concerns and skin types. 

When I first started as an esthetician back in 2004, I discovered the inequality and lack of offerings of services and products for tanned and darker skin. I come from a diverse family and have friends with deeper skin tones, so this appalled me. Regardless of not having darker skin myself and getting some push back from people about my idea, I knew that my life calling was to serve a neglected demographic that was dealing with the same issues I had growing up. 


What does a typical day now look like for you? 
I wake up and check my emails for about 15 minutes, then get my daughter ready for school. Some days I'll go the gym once I drop her off (other times I go after work). I'm typically at the office from 10am to 6pm. Most of my days are spent in meetings with my amazing team, interviews with potential new employees and conference calls. At 6pm, I'll go home to spend time with my daughter until she goes to bed around 8:30pm. Then I'll get on Instagram and check my DMs and comments, recheck emails for about an hour, watch some TV and go to bed. 


What's your favorite part of your job?
 I love being creative — thinking of new campaign ideas for marketing new products, researching new ideas for product formulations, designing new packaging, picking out new product names. Definitely being creative is the best part of my job.


What advice do you have for female entrepreneurs? 
Don't be afraid to be assertive, aggressive and speak your mind. Yes, sometimes women are unfairly labeled a "bitch" when they do this as opposed to a man, but you can't let that injustice hold you back.
The saying "closed mouths don't get fed" truly applies; if you want something, you have to ask for it. I recently read an article about Steve Jobs and what he thought was the most important quality that successful people have and that's to ask for what you want. You would be surprised by how many extremely smart, educated people in the world get passed by simply because they are too intimidated to ask for what they want or need. 


Changing gears, tell us about your daily skin-care routine? 
I wash my face with either the Urban Skin Rx Combination Skin Cleansing Bar or the Lactic Glow Micropolish Gentle Cleanser. In the morning I follow with a mixture of the Super C Brightening Serum and the Hydrafirm + Brightening Serum. Then I use the Nectifirm moisturizer from Revision Skincare on my neck area followed with my Complexion Protection SPF 30. I do the exact same thing at night except I substitute the Super C brightening serum for my soon-to-launch Retinol Resurfacing Pads and Mega Moisture Complex Night Cream.


What's your favorite product from your line?
We have lots of really great products, but if I had to pick one, I'd have to say it's our Cleansing Bars. If I have a customer who isn't sure what to start with, I always suggest our Cleansing Bars. They are a "treatment bar in a jar" that also work as a daily cleanser, mask and exfoliator. My favorite is the Combination Skin Cleansing Bar. It works great for both dry and oily skin types and helps reduce the signs of aging skin by smoothing the appearance of fine lines and wrinkles. It also exfoliates to prevent a dull complexion and provides extreme hydration. 


What is next for Urban Skin Rx?
I'm super excited about our new Clear and Even Tone Body Collection that just launched this month. The collection includes a body cleansing bar, a body spray and a body treatment lotion that work to fade the appearance of dark marks while exfoliating dead skin cells for a flawless complexion and provide a solution for consumers experiencing rough and bumpy skin textures on their body.


What does beauty mean to you? 
Confidence in your own skin. 
Read More:
5 Lipo-Hydroxy Acid Products to Try If You Have Acne-Prone Skin
5 Skin-Care Products That Just Hit Target's Shelves
4 Ways to Address Skin Redness Without Covering It Up
Read more

Back to top