Editor's Pick: The Lip Balm You Need For Chapped Lips
January 26, 2017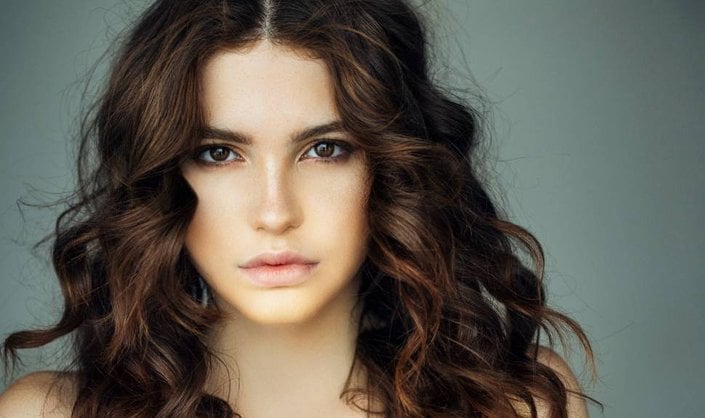 With the winter—and its chill-inducing temperatures—finally here, many of us are dealing with seasonal dry, chapped lips…myself included. Chapped lips are essentially a year-round battle for me, which is why I was thrilled when Maybelline sent us complimentary samples of their iconic lip balm Baby Lips to review. And, at less than $5 each, this is one beauty product I was fully onboard to purchase again (and again and again) once our Skincare.com freebies were used up. Does Baby Lips really give you smoother, softer lips? Check out our Baby Lips review below!
What Causes Chapped Lips?   
Before we can get into our Baby Lips review, it's imperative to know what causes chapped lips in the first place. Fact is, you can't avoid something if you don't know the reasons why it may occur. Below we list four of the most common causes of chapped lips:   
Climate:

During the winter months the humidity levels—read: moisture—in the air can plummet. This is a leading cause of dry skin and the lips are no exception. Top the lack of moisture in the air with blustering winds and you have a recipe for chapped lips.

Artificial Heating:

Winter strikes again thanks to the low-moisture indoor environments caused by artificial heating. 

UV Rays:

Unprotected sun exposure can dehydrate your skin—including the skin on your lips—which is why protecting your delicate pout with broad-spectrum SPF is key. 

Lack of Hydration:

Just like your skin from head to toe, the skin on your lips requires moisture and hydration to stay smooth and chap-free. Keeping an effective lip balm on hand and using it often is key!
The Benefits of Baby Lips  
Since the predominant cause of chapped lips is a lack of moisture, it is important that you make lip balm a part of your daily routine. And what better than a lip balm formulated with SPF 20? For this reason, the first Baby Lips I reviewed was Quenched, the non-scented, non-colored version of the beloved lip balm. Formulated with a blend of hydrating ingredients including shea butter, Baby Lips Quenched promises to hydrate lips and protect them from drying and damaging UV rays.    
Who Should Try Baby Lips?  
Everyone! Lip balm with SPF is a must-have in any beauty arsenal. You not only help to moisturize your lips, you also protect them from UV rays. The first step in hydrating chapped lips is wearing a lip balm and reapplying as needed and Baby Lips is one of our favorite options for the job. 
Baby Lips Review 
What I love the most about Maybelline Baby Lips is how silky smooth the texture of this lip balm is. Unlike other lip care products I've reviewed, Baby Lips isn't hard or stiff and doesn't leave a wax-like coating on my lips after use. On the contrary, Baby Lips glides on to my parched pout like no other. It leaves no sticky residue and can be worn alone or under some of my favorite lip colors. What's more, thanks to its SPF protection, it's a must have when I head outdoors—be it for a brisk winter walk or lounging seaside during a beach vacation. While I don't often remember to reapply lip balm throughout the day—I'll freely admit it's my negligence that leads me to dry, cracked lips each winter—since I genuinely like Baby Lips I definitely don't forget to use it. My lips look and feel softer and suppler than they've been in a very long time and I believe I have Baby Lips to thank. 
If you prefer a little color with your lip balm we also reviewed a few of the other products in the Baby Lips collection—but we recommend always starting with Quenched for its SPF protection. 
Baby Lips Glow Balm: Glow Balm is one of the newest additions to the Baby Lips collection. It has been formulated to react to the chemistry of your own lips in and give a customized and complimentary pink glow to your pout. If you typically prefer a lip stain to a gloss or a stick but with the benefits of a balm, this is definitely a product that needs to be on your radar! 
Baby Lips Moisturizing Lip Gloss:

If you're more of a gloss gal, we definitely recommend this non-sticky formula. Available in 12 super-saturated shades—Fab and Fuchsia is a personal year-round favorite—Baby Lips Moisturizing Lip Gloss earns high marks with the Skincare.com team. Lips feel soft and moisturized, the texture is creamy with mega-watt shine, and the colors are incredibly complementary. 

Baby Lips Crystal Moisturizing Balm:

For ladies that love a little shimmer, look not further than Crystal Kiss. Lips will not only feel hydrated, they'll be touched by a subtle shimmer that will make them look utterly kissable. 
Maybelline Baby Lips, $4.49
Read more

Back to top