6 Skin Care Products We Tried (& Loved) This Month
October 18, 2018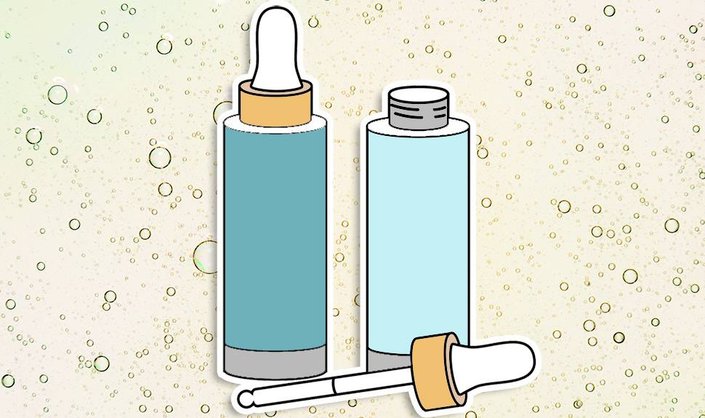 What do you think about when you hear the word "October?" Orange? Warm drinks? Scary stories? A chill in the air that finally allows for you to wear cute sweaters and scarves. Or maybe you've got your skin on the mind.
The transition from warmer weather to cooler weather can impact your skin's appearance. In preparation for the impending drop in temperatures, we at the Skincare.com team gave the below products a whirl and promptly fell in love with them. Read on for six skin care products we're loving this month.
L'ORÉAL PARIS AGE PERFECT HYDRA NUTRITION MANUKA HONEY NIGHT BALM
Are you waking up to dry skin each and every morning? It's possible that your night cream isn't benefitting your skin the way it should. Formulated with manuka honey, antioxidants, nurturing oils, and calcium, this night balm can deliver long-lasting hydration and nourishment by melting into the skin and penetrating your skin's surface layer. 
How to Try It Yourself: Consistently apply the balm in the evening, using it alone or under makeup. Smooth it gently over your face, neck, and upper chest, and allow your skin to absorb it.
L'Oréal Paris Age Perfect Hydra Nutrition Manuka Honey Night Balm, $19.99 MSRP
IT COSMETICS YOUR SKIN BUT BETTER CC+ CREAM OIL-FREE MATTE WITH SPF 40
For those of us with oily skin, we're unfortunately all too familiar with the fact that the look of excess oil doesn't go down with the summer sun. Fortunately, though, we have IT Cosmetics, and even more fortunately we have the IT Cosmetics Your Skin But Better CC+ Cream Oil-Free Mate with SPF 40. This lightweight cream helps to "color correct" (get it? "CC"?) while providing protection from the sun, all topped up with a poreless finish. 
How to Try It Yourself: If using as sunscreen, apply the cream at least fifteen minutes before you walk out into the sun and re-apply around every two hours or so.
IT Cosmetics Your Skin But Better CC+ Cream Oil-Free Matte with SPF 40, $38 MSRP
SKINCEUTICALS RETINOL 0.3
I decided to hop on the retinol bandwagon to see what it is that has everyone talking. Retinol is a highly active form of vitamin A whose ability to increase cell regeneration makes it a star player in the anti-aging realm. Since I'm a newbie to the retinol game, I started out with SkinCeuticals Retinol 0.3, the lowest concentration of retinol that SkinCeuticals offers in their portfolio.
How to Try It Yourself: The golden rule of retinol is to always, always allow for your skin to get used to the product. Should you be a first-timer in the same way I was, start out with a lower concentration of retinol and slowly build up the concentration and frequency of use. Also use retinol cream solely at night, as itcan make your skin very light sensitive. During daytime, apply a broad-spectrum sunscreen to make sure your skin is well protected, and enjoy the benefits retinol has afforded your skin.
SkinCeuticals Retinol 0.3, $62 MSRP
GARNIER SKINACTIVE SUPER PURIFYING CHARCOAL FACIAL MASK
Charcoal is something we can't get enough of; neither are face masks. Put them together, and boom, a trendy skin care product come true. With the Garnier SkinActive Super Purifying Charcoal Mask, we found it completely true to its name. After one use, our skin felt instantly detoxified and smooth.
How to Try It Yourself: Make sure your face is nice and clean before using the mask. Then, let the mask sit on your face for about 15 minutes. Gently massage the remaining product into your skin post-removal.
Garnier SkinActive Super Purifying Charcoal Facial Mask, $2.99 MSRP
KIEHL'S "MADE FOR ALL" GENTLE BODY CLEANSER
This gentle body cleanser is made from 95% naturally-derived ingredients* including Aloe Vera and Soap Tree Extract, and can help soothe and cleanse the skin on your face and body, as well as your hair. This gel is so tender towards any skin type, the whole family can use it—starting from ages 3 and up!
*Kiehl's considers ingredients to be naturally derived if they retain more than 50% of their molecular structure after being processed from a natural source. 
How to Try It Yourself: Apply the cleanser to wet skin all over your body or to your face and hair, should it strike your fancy. Lather the gel in gently and follow it with a thorough rinse. Repeat as often as you'd like.
Kiehl's "Made For All" Gentle Body Cleanser, $29 MSRP
ACNEFREE WITCH HAZEL MATTIFYING TONER
The benefits of witch hazel are many, our favorite being its ability to remove any excess oil, dirt, or debris while reducing the look of excess oil. AcneFree Witch Hazel Mattifying Toner is no different, as it can instantly remove excess oil, dirt, and shine. 
How to Try It Yourself: Apply the product twice daily—once in the morning, once in the evening—with a cotton pad. You can apply it all over your face, your chest, and your back, but take care to avoid your eye area. No rinsing required!
Editor's note: Since this toner contains an alpha hydroxyl acid (AHA), it may increase your skin's sensitivity to the sun. When using this product, be sure to apply broad-spectrum sunscreen during daytime hours and reapply at least every two hours.
AcneFree Witch Hazel Mattifying Toner, $7.99 MSRP
Read more

Back to top