Editor's Pick: Biotherm Life Plankton Essence in Mask Review
August 13, 2018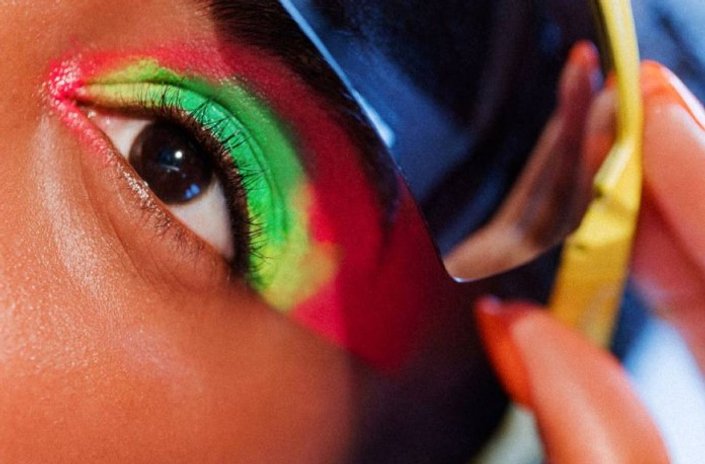 Whether due to skin care neglect or poor weather conditions, dull skin can really hinder your go-to beauty look. Regaining that sought-after healthy, hydrated glow is no easy venture—unless of course you've discovered Biotherm's new Life Plankton Essence-in-Mask.
The Benefits of Face Masks 
It's no surprise that face masks are among the most popular skin care products. Masks are an essential tool to keep in your beauty arsenal for a number of reasons, not limited to ease of use and a wide variety of benefits. Whether you're dealing with dryness, dullness, or rough texture, more than likely there's a face mask out there that can help—and it's simply waiting to be discovered.
What Is Biotherm Life Plankton Essence-In-Mask?
This sheet is infused with the highest concentration of Life Plankton. Plankton is a living micro-organism endowed with extraordinary renewing properties, found in the French Pyrenees hot springs, also called "the miracle fountain" or "fountain of youth." According to Biotherm biologists, the secret of this water is the unique benefits of plankton, and thanks to a state-of-the-art biofermentation process—called fermogenesis—the purest form of this water has been recreated, and that is Life Plankton. That very ingredient has been infused into this sheet mask, which can deliver skin that seems perfectly soothed, intensely hydration, and youthfully glowing in just one application.
This sheet mask can be enjoyed by all skin types, even the most sensitive of skin.
How to Use Biotherm Life Plankton Essence-In-Mask
One of the major perks of this sheet mask is its ease of use, as well as its versatility. Use it before your workday begins or just as your night is ending. Ready to test this must-have face mask? Follow these steps: 
Step #1: Thoroughly cleanse your skin.
Step #2: Carefully press the sheet mask onto your face and leave on for a full eight minutes.
Step #3: When removing the sheet mask, gently massage any excess residue into your skin.
Step #4: Don't rinse! Allow the formula to sink in. Follow up with your favorite moisturizer for extra hydration.
The brand recommends pairing Life Plankton Essence-In-Mask with their Aquasource Daily Regenerating Moisturizing Gel and Aquasource Total Eye Revitalizer.  
Biotherm Life Plankton Essence-In-Mask Review
Any time a sheet mask offers the promise of brighter looking skin, we're more than willing to try it. During hot summer days, when makeup is often sliding off by midday and sweat is only making matters worse, your skin can look exceptionally drained. I was thrilled when this new sheet mask landed on my desk, promising to deliver visibly radiant and hydrated skin. There are plenty of opportunities to use a face mask, whether it's before a night out or on a Sunday afternoon to prep your skin for the week ahead. I opted to use my mask before bed on a Sunday night. After eight minutes, my skin felt soft, soothed, and hydrated. I could notice a subtle glow as well. 
Biotherm Life Plankton Essence-In-Mask, $60 MSRP 
Read more

Back to top