Under-Eye Bags and Dark Circles Are No Match for the IT Cosmetics Bye Bye Under-Eye Concealer
December 05, 2019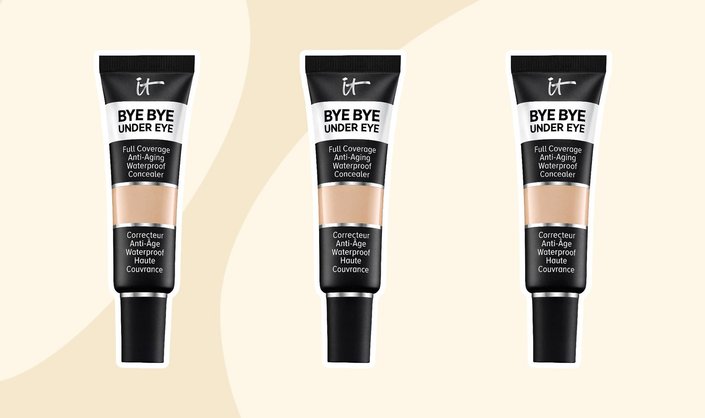 Dark circles are the worst. Not only do they make us appear tired and worn down, but they can be hard to conceal, too. That is, if you're not armed with the right products. If dark circles are your number-one skin-care concern, you need a concealer that will help camouflage their appearance, and we have just the thing. Keep reading to discover why we love the IT Cosmetics Bye Bye Under-Eye Concealer so much.  
First, What Causes Dark Circles?
Dark circles, which can appear as either black, blue or purple discoloration under your eyes, are similar to bruises in that they're a result of blood pooling under the skin. Because the skin around our eye contour is so thin, dark circles can appear to be more visible. They're caused by everything from fatigue and aging to eye-rubbing, sun exposure and even just genetics, and they are one of the most complained about skin-care concerns out there. While we recommend protecting your eye contour from the sun's UV rays during the day and using a daily eye cream to fight the appearance of dark circles, we also swear by the IT Cosmetics Bye Bye Under Eye Concealer to temporarily camouflage them.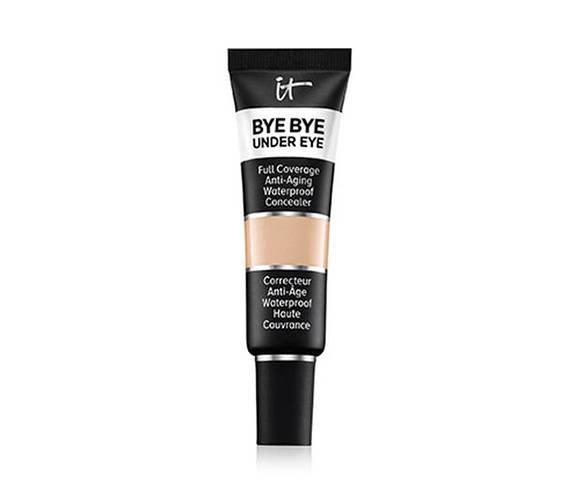 Cover Dark Circles With the IT Cosmetics Bye Bye Under Eye Concealer
If you're looking to temporarily hide the appearance of dark circles or under-eye bags, reach for this ultra-pigmented, creamy concealer that's specifically formulated for the job. It's formulated with the brand's proprietary Expression Proof Technology, as well as peptides, vitamins, hydrolyzed collagen, hyaluronic acid and antioxidants for the perfect skin-care-meets-makeup product. The thicker texture won't crease or crack and it effectively hides dark circles, bags, broken capillaries, age spots and other discoloration that can occur around the under-eye area. With 48 shades available and a waterproof formulation, very few competitors can live up to this multitasking, full-coverage concealer. 
To use, simply apply a small amount of concealer to your ring finger or a small concealer brush. A little goes a long way, so keep the product to a minimum. Then, blend it into the skin under your eyes in upward, circular dabbing motions. Once the concealer is blended in, you can use a makeup sponge to buff out any hard edges for a natural, flawless appearance. 
Read More:
7 Best Eye Creams to Get Rid of Dark Circles and Under-Eye Puffiness
5 New Under-Eye Circle Products We're Loving
I Used a Different Face Mask Every Night for a Week — Here's What Happened
Read more

Back to top