This Cica Cream Can Save Your Sensitive Skin
January 21, 2020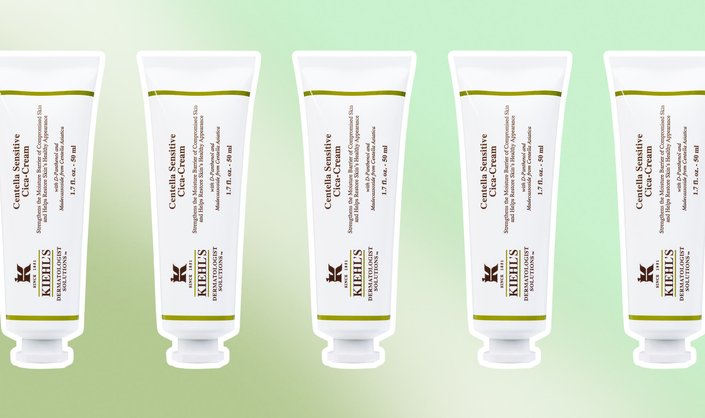 Having dry, sensitive skin can lead to a lot of unpredictability when it comes to skin-care products. One wrong ingredient can send your skin into a tailspin, and it's downhill from there. That's why when brands formulate products especially for sensitive skin we can't help but be thankful. Cica creams are almost always intended for all skin types. Ahead, we break down exactly what a cica cream is and why the Kiehl's Dermatologist Solutions Centella Sensitive Cica Cream ($44 MSRP) will save your sensitive skin.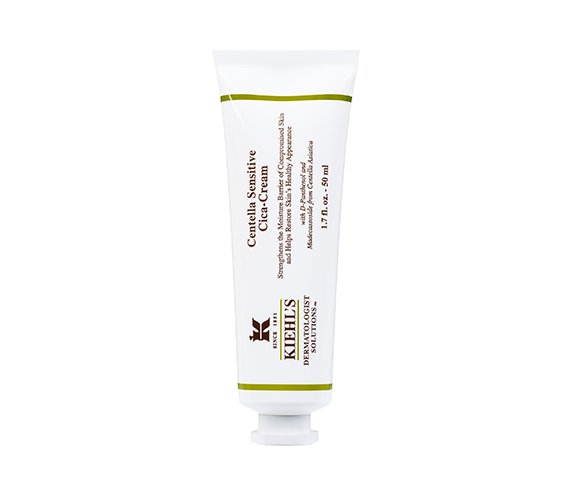 What Is Cica Cream?
Cica cream is first and foremost a moisturizer. Its name is derived from centella asiatica — also known as tiger grass — which is an ingredient found in all cica creams. Centella asiatica is an herb that has been used for centuries in Chinese medicine. If you spot a cica cream that doesn't have centella asiatica — or a derivative of it — in its ingredients list, it's simply not a cica cream.
What Cica Cream Should I Try?
Cica creams are on the rise with many of our favorite brands releasing iterations of them, including the Kiehl's Dermatologist Solutions Centella Sensitive Cica Cream. 
The Formula: Kiehl's Cica Cream is formulated with D-Panthenol (also known as vitamin B3) as well as madecassoside, a concentrated compound carefully extracted from centella asiatica. It works to soothe, intensely moisturize and strengthen the skin's moisture barrier. It's clinically demonstrated to help repair the moisture barrier of compromised skin while taking it one step further to help restore the skin's healthy appearance. 
Why You Need It: If you've been hesitant to try a cica cream, rest-assured that this formula was dermatologist testedT on a panel of subjects, all of which have self-perceived sensitive skin. It is fragrance- and alcohol-free, non-comedogenic and hypoallergenic. You can intensely moisturize while helping to protect and repair your skin's moisture barrier and help to restore its healthy look. 
How to Use It: To use Kiehl's Cica Cream, gently press and smooth the formula onto clean, dry skin. Apply twice a day, or as needed. 
Read More:
Our Favorite Night Creams for Every Budget 
Here's Why You Should Face Mask in the Shower
Read more

Back to top