The Cooling Facial Cleanser You Need This Summer
June 30, 2020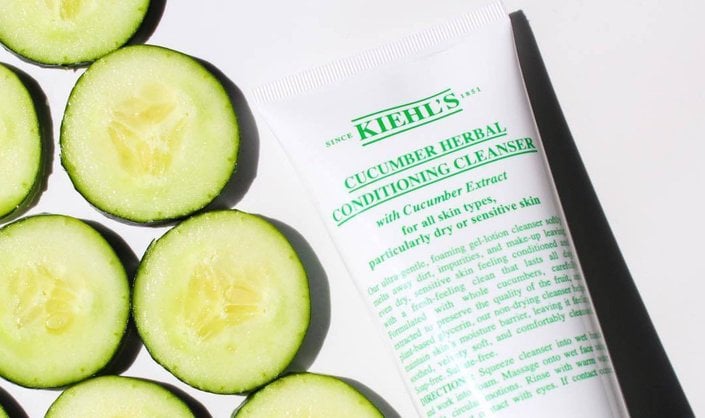 When it comes to summer skin-care products, lightweight and refreshing is the name of the game. From cooling face mists to water-based moisturizers, we're eager to try products that can not only help improve the look and feel of our skin, but also provide cooling relief when the weather is hotter than hot. After hearing about the Kiehl's Cucumber Herbal Conditioning Cleanser formulated with — yup, you guessed it — cucumber extracts, we knew we had to get our hands on it and determine if it deserves a spot in our arsenals. We were lucky enough to give the formula a test-drive when the brand sent us a complimentary bottle and are sharing all of our thoughts on Kiehl's Cucumber Herbal Conditioning Cleanser with you, ahead.
Why Cleansing Your Skin Is a Must
We'd like to take a moment to remind you of just how important it is to cleanse your skin day in and day out. Skin is exposed to dirt, sweat, makeup and environmental aggressors — think: smog and smoke — on a daily basis. When those impurities linger on the skin for too long, they can begin to wreak havoc and cause your skin to appear dull and lackluster, with a rough and uneven texture. By cleansing your skin morning and night, you are helping to remove unwanted impurities to instead reveal a brighter, cleaner, and softer complexion. Moral of the story:
Everyone should cleanse their skin daily, regardless of their skin type. Your skin may look clean on the outside, but if you've been outdoors, touched your face, applied cosmetics or the like, chances are it's not actually as "clean" as you may think. 
My Review
The Cucumber Herbal Conditioning Cleanser is an ultra-gentle, foaming gel-lotion cleanser that gently melts away dirt, impurities and makeup to leave even dry, sensitive skin feeling conditioned with a fresh-feeling clean that lasts all day. As for the formulation, it boasts whole cucumbers — carefully extracted to preserve the quality of the fruit — and plant-based glycerin.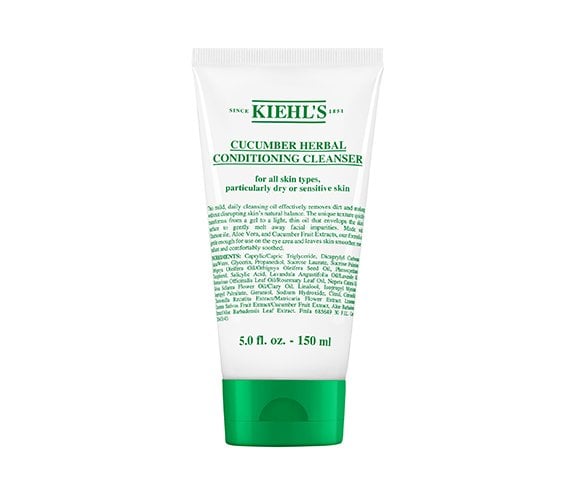 For someone with combination skin, finding a cleanser that works for me can be difficult. I was excited to try the Cucumber Herbal Conditioning Cleanser particularly because of its gel-to-oil formula. Truth be told, I'd never tried a cleanser like this before. What impressed me most was how well this cleanser removed my makeup without stripping my skin of its natural oils. After cleansing with this formula, my skin felt incredibly refreshed, hydrated — even before I applied my moisturizer — and velvety soft. All traces of my makeup were visibly removed, even around my delicate eye contour. For a refreshing facial cleanser that leaves your skin comfortably cleansed, this one shouldn't be missed.
Recommended for: All skin types, particularly dry or sensitive skin.
To Use: Apply a small amount of the cleanser to clean fingertips. Gently massage the formula into damp facial areas in upward, circular motions. Rinse thoroughly or remove excess with a damp face wash.
Read More:
The Best Illuminating Moisturizers to Try
8 Detoxifying Face Masks to Try While Social Distancing
Read more

Back to top