Editor's Pick: Kiehl's Powerful-Strength Line-Reducing Concentrate Review
December 01, 2017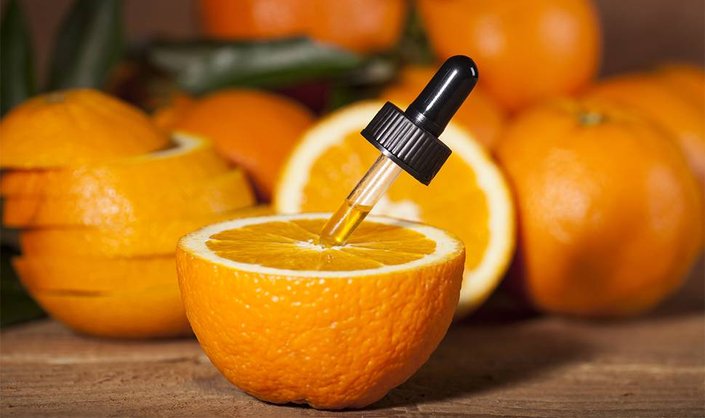 Kiehl's recently relaunched its popular Vitamin C serum, Powerful-Strength Line-Reducing Concentrate, and the skin care community is abuzz. The serum is now formulated with a higher concentration of Vitamin C—12.5 percent—and it is also now formulated with hyaluronic acid. We were given a complimentary sample of the new PSLRC formula to review for Skincare.com readers. Does this powerful-strength Vitamin C serum belong in your skin care arsenal? Find out below.
One of the Gold Standards in Anti-Aging
When it comes to diminishing the early signs of skin aging—think: visible wrinkles and fine lines—dermatologists agree that Vitamin C is considered one of the gold standard ingredients. Vitamin C, otherwise known as l-ascorbic acid is highly regarded in the world of dermatology for its ability to fight the signs of free radical damage and premature signs of skin aging—read: fine lines, wrinkles, dull tone, and uneven texture.
What to Look for in A Vitamin C-Formulated Product
The thing about vitamin C is that even though it's such a useful part of a skin care routine, it can be a highly unstable ingredient. Because of this, it can lose some of its effectiveness if not formulated carefully. "Vitamin C tends to be finicky," says board-certified dermatologist Dr. Dendy Engelman, explaining that certain approaches can be taken to help ensure stability of the ingredient, such as using an acidic pH base in the formula.
Finally, many dermatologists recommend looking for Vitamin C-formulated products in dark bottles to avoid exposure to light, which can break these products down and cause them to be less effective.
Kiehl's Powerful-Strength Line-Reducing Concentrate
One such darkly-packaged serum that originally made its mark on the skin care industry in 2005 was Kiehl's Powerful-Strength Line-Reducing Concentrate—or PSLRC. This year the brand decided to up the "Potent-C" (so to speak) of the beloved serum and is set to launch the new Powerful-Strength Line-Reducing Concentrate formula soon. Our team was lucky enough to get a sneak preview of the new formula and we can honestly say, this vitamin C serum may just be what your skin care routine has been missing.
The New Powerful-Strength Line-Reducing Concentrate
When the first iteration of Powerful-Strength Line-Reducing Concentrate was launched with Kiehl's Dermatologist Solutions in 2005, it was formulated with 10.5 percent vitamin C. For this latest launch, the chemists at Kiehl's powered up an already powerful formula. The new PSLRC is formulated with 12.5 percent Vitamin C—specifically, 2 percent vitamin Cg and 10.5 percent pure vitamin C.  The formula—helps visibly reduce wrinkles and diminish the appearance of fine lines, while improving skin radiance and texture. In addition to a higher concentration of Vitamin C, the new PSLRC is formulated with hyaluronic acid.
Powerful-Strength Line-Reducing Concentrate Review
One of the first things I noticed about this vitamin C serum was its fresh, citrus scent. Not only was this a welcome change from the aromas of some other serums I've tried, it also helped to create an instant association with Vitamin C—basically it smelled like a glass of orange juice, but for my face.
For over a month I replaced my go-to Vitamin C serum with the new PSLRC formula each day, applying it after cleansing my skin and before applying a moisturizer with SPF. I found that over time my skin appeared more youthful—I'm just starting to see some of the evidence of aging around my forehead—and more radiant and refined. Needless to say the serum not only will be replacing the original PSLRC, but it will also be replacing the Vitamin C-formulated product I was using in my routine before.
Make this year's resolution early and incorporate Vitamin C into your skin care routine.
Kiehl's Powerful-Strength Line-Reducing Concentrate, $62 MSRP
Read more

Back to top