I Tried 4 Top-Rated Kiehl's Shampoos — Here Are My Thoughts
November 29, 2021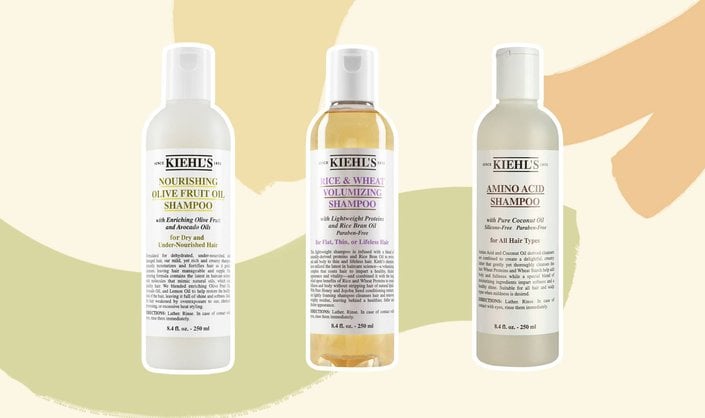 As a skincare enthusiast, you've likely created an elaborate and personalized skincare routine to take care of your complexion. But have you dedicated the same for your hair? Creating a hair-care routine is super important if you want beautiful, healthy strands and it starts with picking out the right shampoo. 
I received complimentary samples of Kiehl's shampoos to test and review. From the brand's cleansing Amino Acid Shampoo to the hydrating Olive Fruit Oil Nourishing Shampoo, I'm sharing my thoughts on each formula below.
Formulated with amino acids, coconut oil, wheat proteins and wheat starch, the Amino Acid Shampoo from Kiehl's can provide your strands with a creamy lather that gently yet thoroughly cleanses your hair. The formula helps to add body and fullness to hair while also imparting softness and shine. It is paraben-free, silicone-free and suitable for all hair and scalp types.

Why I Love It: As someone who tries to prolong her blowouts for as long as possible — a.k.a until I can no longer get away with just dry shampoo — I like a simple yet effective shampoo that can cleanse and hydrate my hair. With that being said, I am pleased to share that I have finally found a new go-to shampoo that can do all that and more. After testing Kiehl's Amino Acid Shampoo for this review, my strands were left cleansed and hydrated upon lather. Once dried, my hair appeared shiny and healthy-looking even after blow-drying.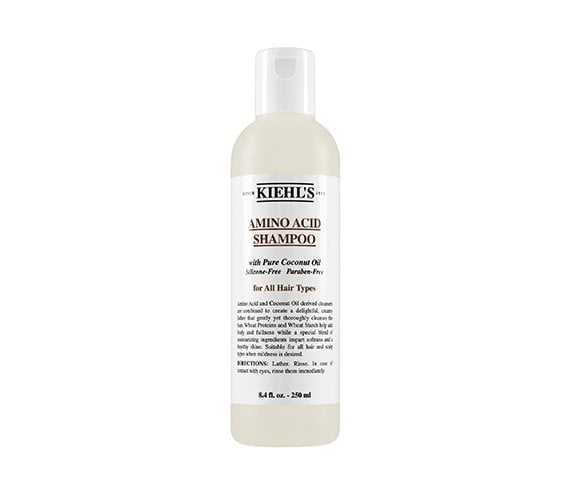 Want a mild, yet creamy shampoo that can hydrate dry, under-nourished strands? Reach for Kiehl's Olive Fruit Oil Nourishing Shampoo. Formulated with a blend of olive fruit oil, avocado oil and lemon oil, this ultra-hydrating cleansing shampoo moisturizes and fortifies hair as it gently cleanses, leaving hair manageable and supple. The formula features molecules that mimic natural oils to coat hair leaving it looking healthy and full of shine.

Why I Love It: As I stated above, I tend to avoid washing my hair at all costs. This is because my hair becomes dry (read: brittle) easily and too much shampooing can leave my strands looking a bit dull. With this shampoo, however, my hair looked (and felt) deeply hydrated. After trying it, I noticed that my dry strands were noticeably cleansed, nourished and supple.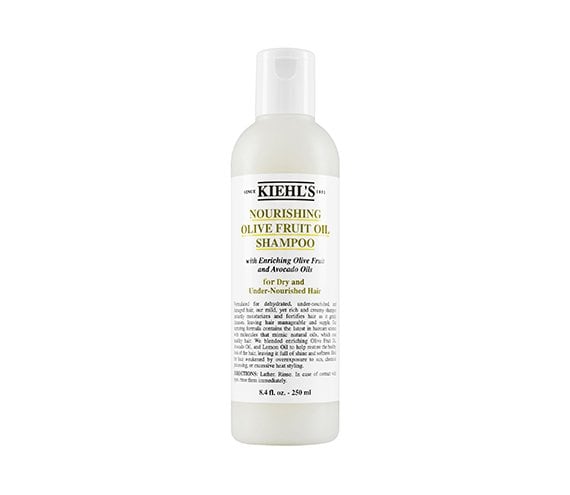 Protect your color-treated strands with Kiehl's Sunflower Color Preserving Shampoo. Formulated with antioxidant-rich sunflower oil, apricot oil and vitamins B3, B5 and B6, this sulfate-free shampoo can work to help effectively protect and cleanse color-treated hair, without stripping its color. What's more? The nourishing shampoo contains a UV-protective filter that can protect your colored strands from the sun's rays, too.

Why I Love It: I recently went from bleached blonde hair to dark brown locks, so I need all the color-preserving I can get. With the help of Kiehl's Sunflower Color Preserving Shampoo, my newly darkened strands look and feel well-nourished and hydrated. In addition to helping preserve and protect my color-treated hair, I also love that the shampoo is free of silicones, sulfate and parabens.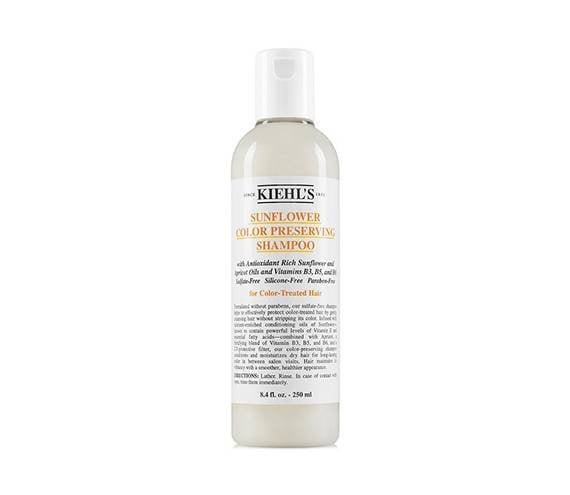 Revive thin, lifeless hair with Kiehl's Rice and Wheat Volumizing Shampoo. Formulated with a blend of naturally-derived proteins and rice bran oil, this Volumizing Shampoo can help give flat hair some major body. It's also formulated with natural humectant honey and jojoba seed conditioning extracts to nourish hair upon application.

Why I Love It: I have thin hair but a lot of it. I find that without the help of a volumizing shampoo, the weight of my hair can really put a damper on its body. What I love about Kiehl's Rice and Wheat Volumizing Shampoo is that not only does it help achieve fuller-looking hair, but it also nourishes my strands thanks to the inclusion of hydrating ingredients.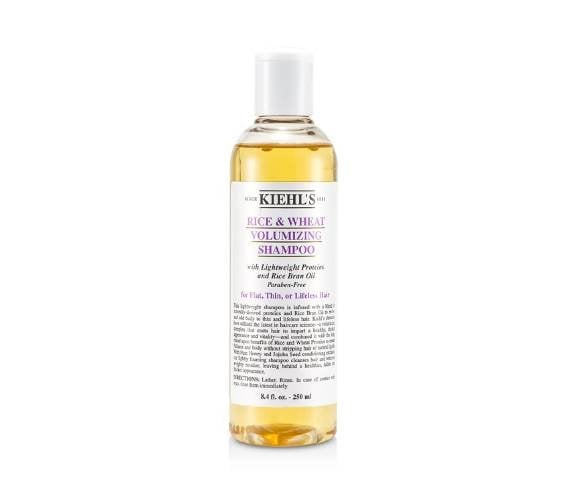 Design: Hannah Packer
Read More:
5 Products That Feel Like Skincare for Your Hair
Our Favorite Scalp Masks and Hair Treatments to Try 
Why the Founder of SEEN Put Shampoo on Her Face for Two Years
Read more

Back to top