Kiehl's Ultra Facial Cream With SPF 30 Is an Instant Daily Must-Have
March 31, 2023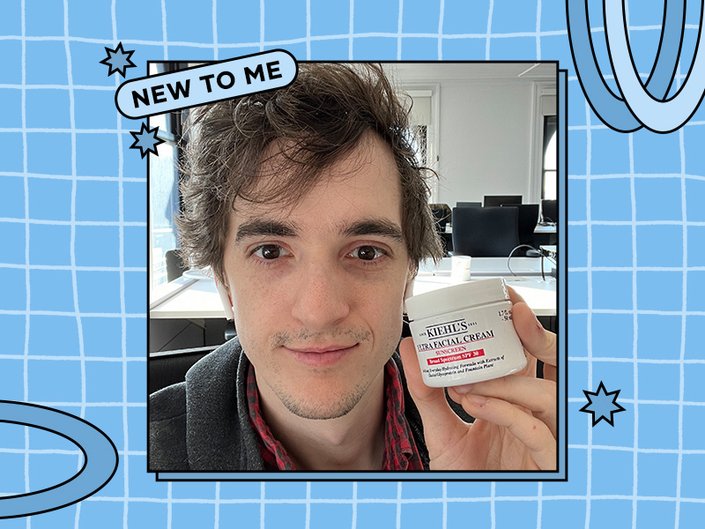 In our column, New to Me, writer and editor Stephen Rubino puts the newest and buzziest beauty products to the test, offering up his honest thoughts on how they perform and if they're really worth adding to your shopping cart.
My greatest skincare sin is not having a "routine." Some people are great at this: Before bed, they've got a multi-step process of cleaning, toning and moisturizing. Me, on the other hand? I'm all over the place. If my face is feeling oily, I'll do a deeper clean. If it's dry, I'll moisturize. If it's sunny out, I'll put on some SPF. You get the point — and as you might imagine, it leads to inconsistent results!
That's why I was so glad to be able to test out Kiehl's Ultra Facial Cream SPF 30, which was gifted to me by the brand. I wanted a product I could wear every day without having to worry about whether or not it was the "right" time to use for my skin. Having tried (and loved) their special-use moisturizers during extra-dry winter weather like the Advanced Repair Barrier Cream, I knew Kiehl's was a brand I could rely on for daily use.
When it comes to moisturizers, I'm a sucker for a tub, as opposed to pump-bottles that I feel produce a more gooey texture. Instead, the Kiehl's Ultra Cream is richer, and a little dab goes a long way. I also appreciated the size of their 50 ml option: Rather than a huge container of daily cream, I had a more portable tub that I could easily toss in a toiletries bag or backpack side pocket. This meant that I got a lot more use out of it: Half the time when I set out to try a product and it's cumbersome to carry around, it falls out of regular use quickly. I'm basically hacking my laziness when it comes to skincare.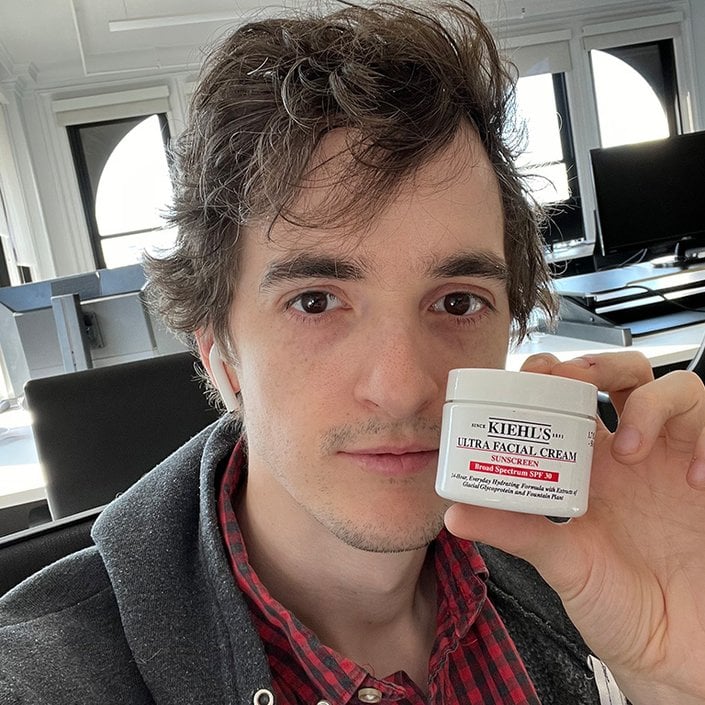 The cream itself feels totally luxurious. It goes on totally matte and smooth without the greasy texture that you can sometimes get from an option with SPF. It also had none of the typical "sunscreen" smell that tends to bother me after a few hours. The sunscreen element felt great during these early days of spring when my uber-pale skin is especially sensitive. Plus, as a 30-year-old who was never great about sun protection in his 20s, it felt nice to get a bit more serious about slowing down my undue UV damage.
My skin tends to be dry and flaky, and March is usually the worst season for it. This Kiehl's moisturizer contains squalene and an ingredient dubbed "Glacial Glycoprotein," which promises extra moisture retention. So far, my skin's been holding up against the last winter winds in New York City, and I think I may just have a routine going for the first time in my skincare history.
Photo: Stephen Rubino; Design: Juliana Campisi
Read more

Back to top