The Soothing Cream Your Eczema-Prone Skin Needs Now
January 31, 2022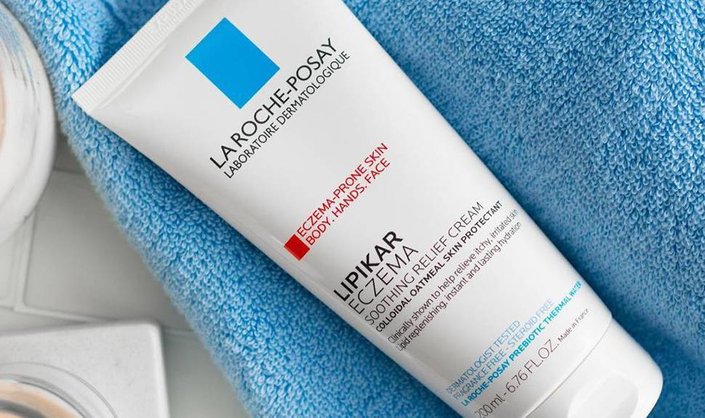 According to the National Eczema Association, over 31 million Americans have some form of eczema. It can occur at any age, although it typically starts in childhood. While there's no cure, chances are if you have the skin condition, one of your top priorities is managing the sometimes itchy and uncomfortable flare-ups it can cause. Luckily, there are drugstore products you can use to help soothe your ultra-dry skin, no doctor's prescription needed. Keep reading to find out more about eczema and how the La Roche-Posay Lipikar Eczema Cream can help relieve your irritated skin. 
What Is Eczema?
Eczema (pronounced eg-zuh-MUH) is an umbrella term for a group of skin conditions often characterized by red, itchy, and inflamed skin. The reason why eczema inflicts some and not others is not fully understood; however, the American Academy of Dermatology (AAD) suggests that your genetics, history of allergies and asthma, along with your living environment (eczema is more common in cities and polluted areas) can play a role in its development. There are several types of eczema and symptoms can range from mild to severe. 
What Can Trigger Eczema?
According to the AAD, common eczema triggers include excessive sweating, harsh soaps, detergents, dust, pet dander, and irritating fabrics, among others. 
How Can You Manage Eczema?
While eczema flare-ups can't be avoided altogether, there are ways to manage them. Your bets bet is to identify your triggers and avoid them. The Mayo Clinic suggests using mild soaps that are free of dyes and perfumes and avoiding extreme temperatures (a lukewarm shower or bath is best). Instead of itching the affected area, which can break the skin and exacerbate irritation, try patting the skin.
 It's also important to keep your skin hydrated — the Mayo Clinic suggests applying a moisturizer at least twice a day. We recommend trying the La Roche-Posay Lipikar Eczema Cream, which contains a soothing blend of colloidal oatmeal, shea butter, glycerin, niacinamide and thermal spring water to help comfort your dry, itchy skin. It's clinically shown to relieve itchiness and help visibly reduce the signs of eczema on the body, hands and face. It replenishes the skin's essential lipids and provides instant and long-lasting hydration. You can trust that the cream is gentle enough for eczema-prone children and adults, thanks to its seal of acceptance from the National Eczema Association.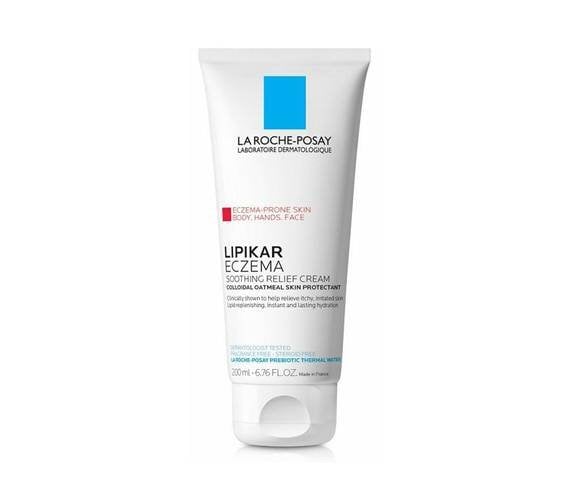 Photo: Courtesy of La Roche Posay
Read More: 
4 Moisturizing Ingredients Dry Skin Needs All Year
Dry Skin? Stop Making These 7 Common Moisturizing Mistakes
The Difference Between Balms, Ointments and Salves
Read more

Back to top