The Lancôme Absolue Rose 80 Toner Became the Most Relaxing Part of My Skincare Routine
January 31, 2023
When it comes to my skincare routine, I have pretty much stuck to the same combination of products for years now. As someone who began struggling with breakouts in young adulthood, I am always reluctant to change things up and risk dealing with unexpected blemishes. But I have been planning to incorporate a toner into my regimen for a while now after hearing about the many skin-refreshing benefits. I decided to start with the Lancôme Absolue Rose 80 Toner, which was gifted to me by the brand — rose just so happens to be one of my favorite scents.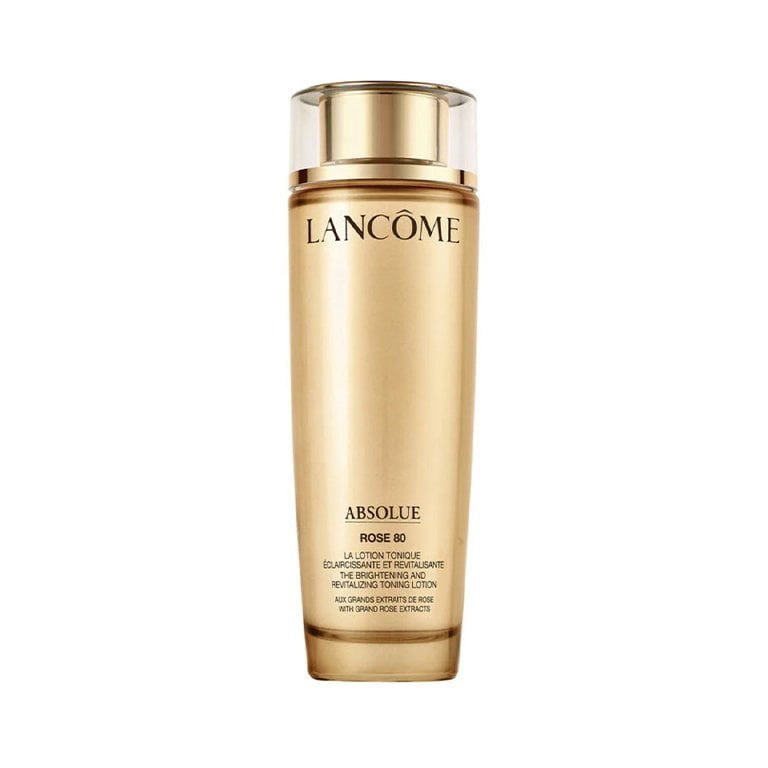 The Lancôme Absolue Rose 80 Toner Formula
Formulated with an 80% rosewater blend including io-fermented rosewater, distilled rosewater, rose essential oil and rose nectar, this fragrant toner revitalizes and brightens your skin. It hydrates your skin upon the first application and leaves your skin feeling softer and more supple. This potent toner also contains salicylic acid, a powerhouse chemical exfoliant that helps with a variety of skincare concerns, and sodium hyaluronate.
Like many toners, the Absolue Rose 80 Toner makes a good second step in a skincare routine after cleanser. Follow it up with either a serum and a moisturizer, or just a moisturizer, depending on your typical routine.
My Review of the Lancôme Absolue Rose 80 Toner
My first impression of the Absolue Rose 80 Toner was how lovely it smelled, thanks to the highly-concentrated rose formula. Immediately upon opening it, I was soothed by the floral scent. I started using it during the evenings, applying a few drops to a cotton round (after shaking the bottle well) and gently pressing it into my skin. You can use it twice a day, but I wanted to ease into it since it was a new product for me.
Right away, I was struck by how light the toner felt on my skin. The lightweight fluid feel proved to be my favorite thing about it, since tacky, heavy skincare products are one of my biggest beauty pet peeves. It absorbed into my skin easily and quickly.
Since it's formulated with salicylic acid and I already use other products containing salicylic acid to target acne, I took extra care to be generous with my moisturizer after applying the toner. As someone who is new to using toner, that is my biggest tip for other people looking to incorporate one into their skincare routine.
I began to notice my skin looking brighter and with the relaxing fragrance and luxurious lightweight feel, I looked forward to applying the Absolue Rose 80 Toner each evening.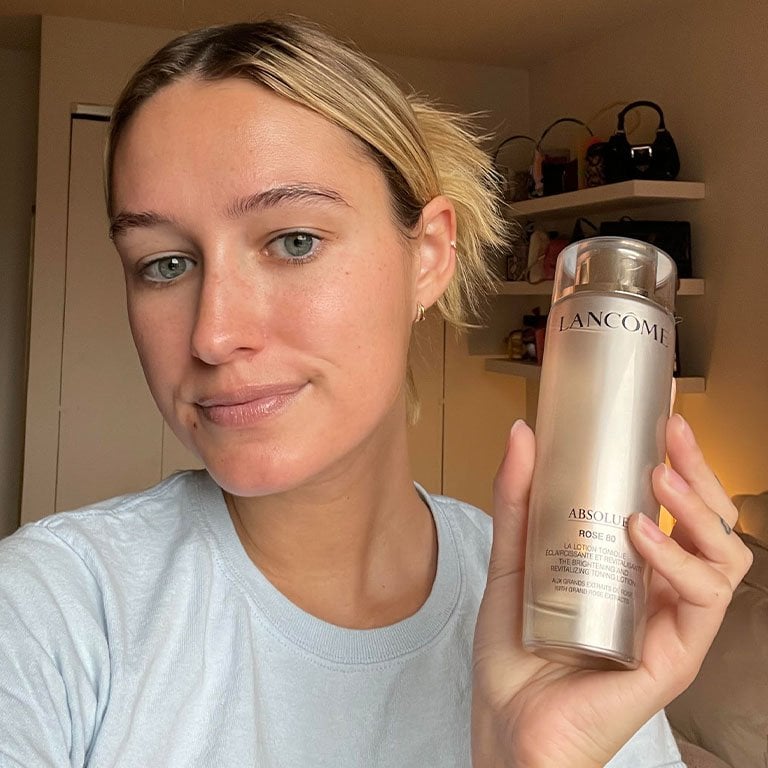 Photographer: Chaunte Vaughn
Art Director: Hannah Packer
Creative Producer: Becca Solovay
Visual Designer: Juliana Campisi
Prop Stylist: Catherine Pearson
Prop Assistant: Lindsay Jones
Read more

Back to top