The Vitamin C Serum You Need in Your Anti-Aging Arsenal
December 12, 2019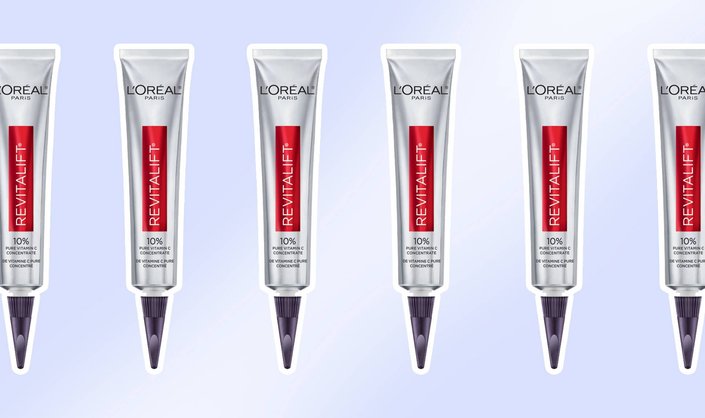 With weather ever-changing, the question of how to wipe the slate clean on fatigued skin of season's past becomes a top priority. Enter the mega beauty-boosting benefits of vitamin C. Also known as ascorbic acid, vitamin C is one of the best antioxidants around, and thanks to a new influx of peels, serums, creams and oils, brighter-looking skin has never been so achievable. Vitamin C can truly become your hero ingredient, and the L'Oréal Paris Revitalift Derm Intensives Vitamin C Serum your hero product. Ahead, we share everything you need to know about this product, including why it deserves a spot in your anti-aging skin-care routine. 
The Skin-Care Benefits of Vitamin C
Antioxidants like vitamin C help protect the skin by neutralizing free radicals. Free radicals are unstable and highly destructive molecules that can bind to the skin and weaken the barrier and leave it vulnerable to premature aging, which can manifest as wrinkles, fine lines, dark spots, uneven texture and more. Because free radicals can be introduced by the environment, protecting your skin daily with a topical antioxidant like vitamin C is of utmost importance.
There are moisturizers, gels, serums and more formulated with vitamin C, but not surprisingly some formulations are better than others. "A vitamin C serum will be most effective in delivering to the cellular level," board-certified dermatologist and Skincare.com consultant Dr. Dendy Engelman says. "Serums have the highest concentration of active ingredients, and they have smaller molecules which allows actives to penetrate further."
When choosing a vitamin C serum, there are a few things you should keep in mind: First, make sure the serum isn't too large because vitamin C is known to destabilize when it comes into contact with the air. This makes the serum less effective, and the last thing you want is to invest in a large vitamin C serum that doesn't work as well as it should. To help keep your vitamin C serum in its best form, make sure to close the cap tightly after each use and keep the bottle stored in a dark place away from natural light.
Which Vitamin C Serum Is Best?
As vitamin C serums grow in popularity, so do the number of products available for choosing. Don't let that overwhelm you. If you're on the hunt for a product that will deliver brighter, smoother skin, then the L'Oreal Paris Revitalift Derm Intensives Vitamin C Serum is a great drugstore option. Formulated with 10% pure vitamin C, this lightweight yet high-potency serum can restore healthy radiance to the skin while effortlessly gliding onto the skin and leaving it velvety soft and radiant. The formula is also free of parabens, mineral oil, synthetic dyes and fragrance, making it suitable for sensitive skin.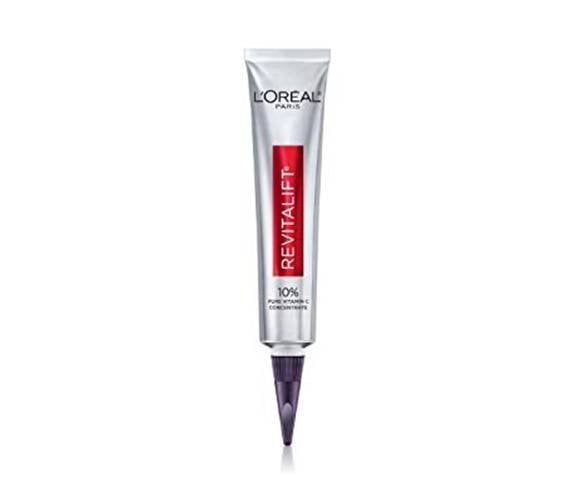 To use, apply a thin layer over a clean, dry face every morning and night. You may feel a slight warming sensation after application, and after one week, you can expect to see a brighter, more youthful skin finish. In two weeks, you'll notice that the appearance of fine lines has been reduced, and thanks to its air-tight opaque packaging, you won't have to worry about the formula coming into contact with sunlight. What are you waiting for — this vitamin C tube might just be the serum you're missing.
Read More: 
The Ultimate Anti-Aging Body-Care Routine
A Simple Skin Care Routine for Combination Skin Types
Why Thermal Water Spray Is the Ultimate Skin-Care Multitasker
Read more

Back to top