Here's What of Our Editors Thought of the L'Oréal Paris True Match Lumi Glotion
April 10, 2020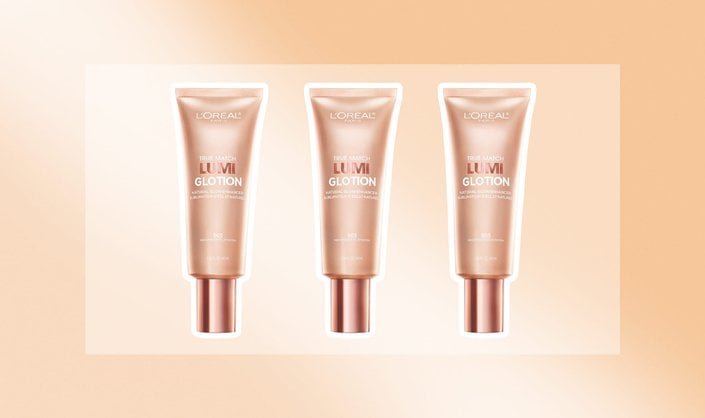 Working as a beauty editor gives me an extra special perspective on makeup. My interest in skin care combined with a general love of beauty means I'm always on the lookout for makeup products that offer skin-care benefits — which is exactly where the L'Oréal Paris True Match Lumi Glotion comes in. The brand sent over a complimentary sample for me to try and review, and I'm sharing all of our thoughts with you, ahead.  
By now you must be familiar with just how popular highlighting products have become. They come in a wide range of forms (creams, liquids and powders to name a few) and colors , and they all do the same thing: give your skin a radiant finish. But what if you want more from your makeup? Enter: the True Match Lumi Glotion format.
I love the concept of this product because you can't beat hydration and illumination, especially when they're delivered at the same time — by the same product. Of course, it isn't just any glow that I would love, though. I'm particularly smitten with the fresh and healthy look the Glotion gives my skin. When applying, the product's instructions recommend dotting it on and blending out, meaning getting your glow on couldn't be much easier.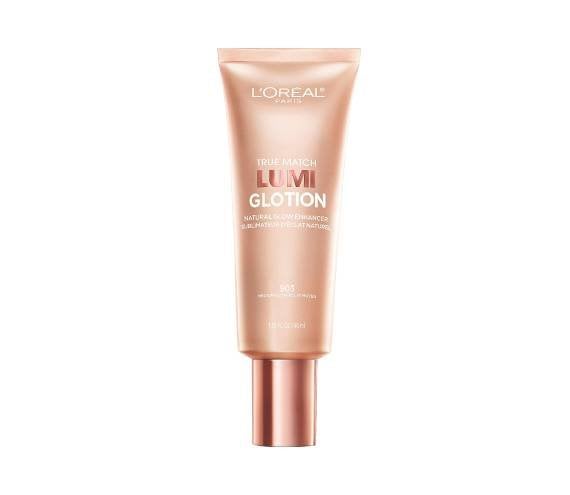 I started my test by deciding what look I wanted to achieve, between total illumination or just defined features. I then selected the shade that best suited my needs (there are four, ranging from fair to deep). To get an all-over glow, I used the fairest shade (lighter than my skin tone) and smoothed the Glotion on the high points of my face. To get that sun-kissed look, you can apply a shade that's darker than your skin tone all over for a beautiful, bronzed look. To use it as a highlighter, apply a shade that's lighter than your skin tone to key points on your face. I found that the instructions on the bottle were correct — dotting then blending the formula onto the forehead, Cupid's bow, chin and cheekbones worked best. I then used the deepest shade as a contour color on my temples, the contours of my cheeks and along my jawline for a sculpted effect.
After testing it out for myself, I'm convinced that the Lumi Glotion should be the start of your makeup routine or the beginning of a makeup-free day. I can't get enough of wearing it alone these days, and I think you'll dig it, too.
Read More:
6 Things That Age Your Skin Prematurely
Why You Keep Getting Razor Burn and Razor Bumps
The One Skin-Care Product Everyone Should Be Using Daily
Read more

Back to top