Which L'Oréal Pure-Sugar Scrub Is Right for You?
December 29, 2021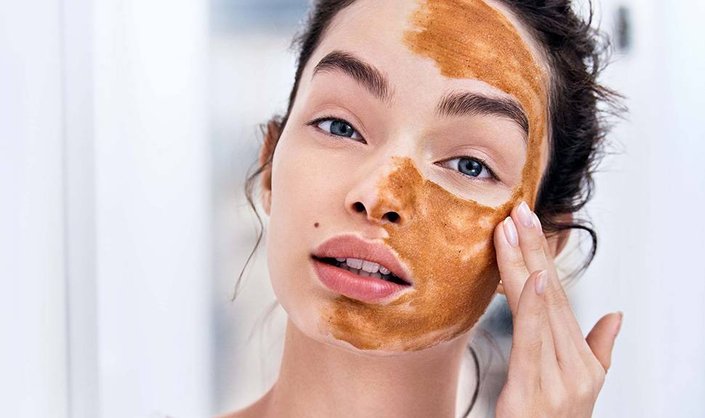 Tired of dealing with dull-looking skin and rough texture? One of the easiest ways to reveal smooth, glowing skin instantly is by sloughing off dead cells from the skin's surface. There are a handful of exfoliators to choose from, but we've got our eyes on the L'Oréal Paris Pure-Sugar Scrubs. There are two varieties to choose from and each is formulated with a naturally-derived blend of three pure sugars. Keep scrolling for one editor's review of both (courtesy of the brand).
The Benefits of Sugar Scrubs
Exfoliating with gentle sugar scrubs can help remove unwanted skin cell buildup on the surface of the skin, which can cause a dulled appearance and rough texture. Aside from more radiant-looking skin, exfoliation with sugar scrubs can also reveal softer, smoother skin.
How to Use L'Oréal Paris Pure-Sugar Scrubs
Each Pure-Sugar Scrub is safe for use on both facial and lip skin. To use, simply smooth a small amount of your favorite formula onto clean, dry skin. Wet your fingers and massage the scrub over your face, avoiding the eye area. As a last step, rinse with warm water and gently pat dry.
L'Oréal Paris Pure-Sugar Purify & Unclog Face Scrub Review
The L'Oréal Paris Pure-Sugar Purify & Unclog Face Scrub — which is especially effective on oily skin — is formulated with three pure-sugars and paired with kiwi seeds, peppermint and lemongrass oils to purify and unclog skin. After one week of use, expect pores to look tighter and less visible.
Our take: The first thing I noticed was how similar to kiwi this scrub looks and smells. After massaging it into my skin and rinsing with warm water, my dull skin was polished away, and felt purified and clean.

L'Oréal Paris Pure-Sugar Resurface & Energize Kona Coffee Scrub Review
Formulated with real Kona coffee grounds from the Kona Coast of Hawaii, the L'Oréal Paris Pure-Sugar Resurface & Energize Kona Coffee Scrub can help instantly awaken your skin. Suitable for all skin types, the blend of three pure sugars and Kona coffee can remove impurities while reducing signs of fatigue. No need to fret about this scrub being rough on your skin — the gentle formula doesn't include microbeads or harsh exfoliants.
Our take: My complexion has been looking particularly dull and lifeless lately. However, after using this coffee-infused scrub just once, my skin was instantly awakened! On top of providing a gentle exfoliation, this sugar scrub left my skin feeling ultra-smooth and reinvigorated. 

Photos: Courtesy of L'Oréal Paris
Read More:
How to Find the Best Physical Exfoliator for Your Skin Type
Why Dead Skin Cells Build Up and How to Get Rid of Them 
How to Use a Sugar Scrub Correctly — And Our Favorite Ones to Try
Read more

Back to top