5 Editors Share Their New Year's Skincare Resolutions for 2022
January 05, 2022
It's a new year, and you know what that means: it's time to pick a New Year's resolution that will actually stick. Naturally, for our editors, 2022 resolutions include doing things a little differently in the skincare department. Read on to find out the changes that five of our editors will be making to their skincare routines in the new year, from applying SPF more frequently to trying retinol.
Caitlyn, Assistant Editor
Resolution: Wear Sunscreen Every Day
The first thing I ever learned as a beauty editor is that sunscreen is queen. No matter how many anti-aging serums and creams you apply, no product can completely reverse the sun's damage, so it's best to avoid this predicament in the first place and lather up. I'm usually pretty good about applying sunscreen, but I would be lying if I said I applied it every single day religiously. This year, I'm making a promise to myself to apply – and reapply – sunscreen, like the SkinCeuticals Daily Brightening UV Defense SPF 30 every single day, rain or shine, winter or summer.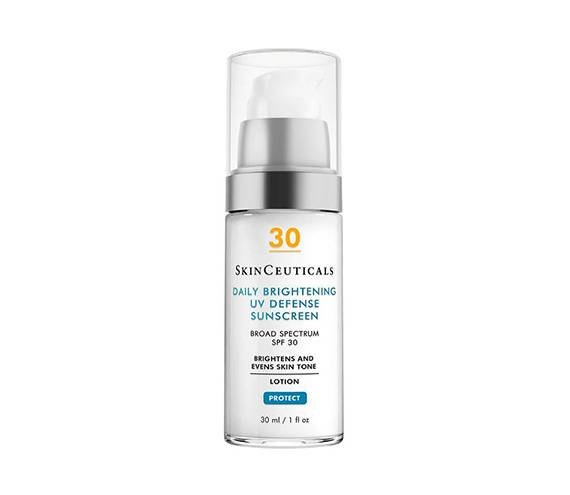 Mary, Associate Editor
Resolution: Incorporate Exfoliation Into My Routine
I've been extremely slow to incorporate exfoliation into my routine, mainly because I felt like my dry, sensitive skin wouldn't be able to handle it. But since becoming a beauty editor, I've learned about gentler forms of exfoliation that aren't as abrasive. After experimenting with a few products, I found that chemical exfoliants are better for my skin than physical ones, so my goal for 2022 is to consistently exfoliate so my skin looks bright and smooth. So far, my go to exfoliant has been the Naturally Serious Get Even Cold-Pressed Peel Pads which utilize pomegranate enzymes to naturally and gently slough away dead skin cells.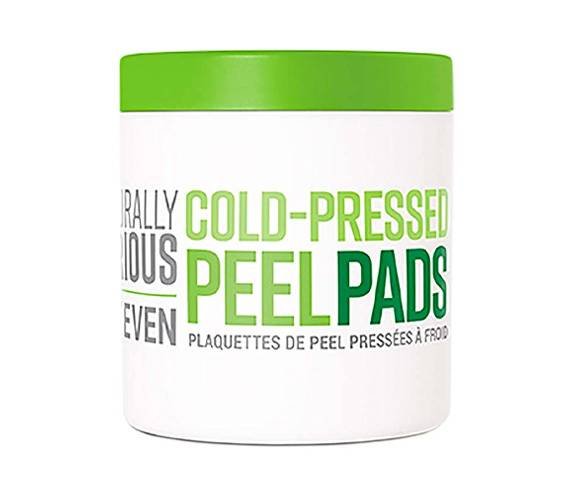 Ariel, Associate Editor
Resolution: Start Using Retinol
I've gone too long hearing people sing the praises of retinol without trying the wonder ingredient myself…no longer in 2022! Because I have dry, sensitive skin, I know it's important that I start with a low dose of retinol and gently work my way up. I'm going to try applying the Kiehl's Micro-Dose Anti-Aging Retinol Serum with Ceramides and Peptide, which contains 0.1% retinol,  every other night until I feel confident my skin can handle it on a nightly basis. Here's hoping for smoother, glowier skin this new year!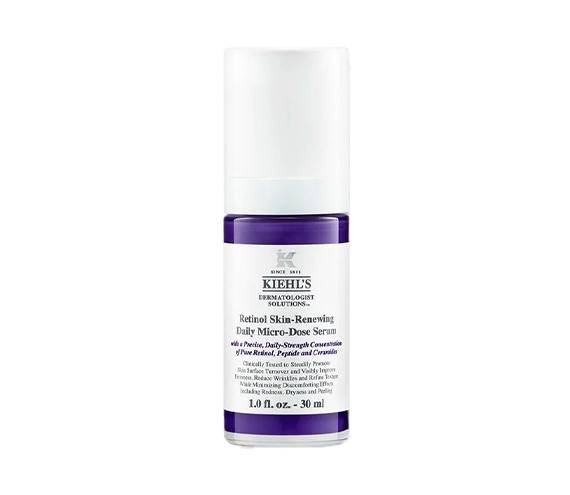 Jaz, Senior Editor
Resolution: Shaving My Face Regularly
Face shaving is a skincare practice that I started doing toward the tail end of 2021 and that I'm bringing with me into 2022. Every one to two weeks, I take the Hot Shave Razor from The Skinny Confidential and a few drops of my favorite face oil (try the CeraVe Skin Renewing Gel Oil) and shave all the peach fuzz off. Afterward, my face looks brighter, the products I follow up with can penetrate deeper and I have a smoother base for makeup application. I can't wait to see the long-term effects of face shaving.
Kat, Social Media Editor 
Resolution: Use a Mask Once a Week
As much as I love a good face mask, this past year, I've realized that I haven't been consistent in how often I use them in my routine. I know that some masks are great at cleaning out your pores, like the Kiehl's Rare Earth Deep Pore Cleansing Mask, which is something I have a lot of issues with. Being that I have oily skin, my pores get filled with tons of sebum and dirt, which makes applying makeup less than fun. If you're anything like me, let's commit to doing a face mask once a week for smoother, refined skin in 2022!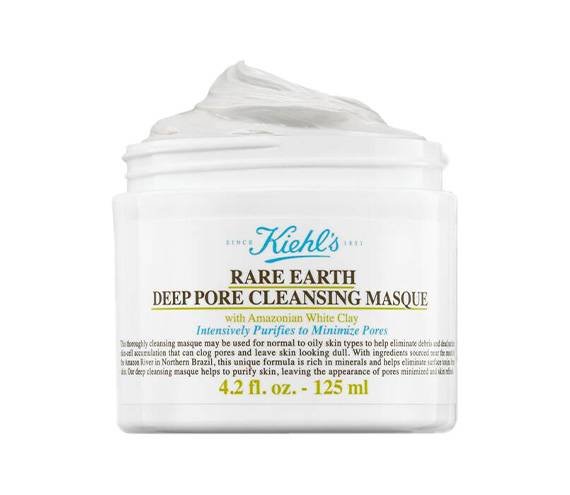 Photo: Caitlyn Martyn, Design: Juliana Campisi

Read More:
10 Best-Selling Products to Shop From Kiehl's
3 Easy Ways to Reduce Eye Puffiness
Can Your Skin Become Immune to Skincare Products?
Read more

Back to top