The Best Ways to Minimize Puffy Eyes, According to Dermatologists
February 02, 2023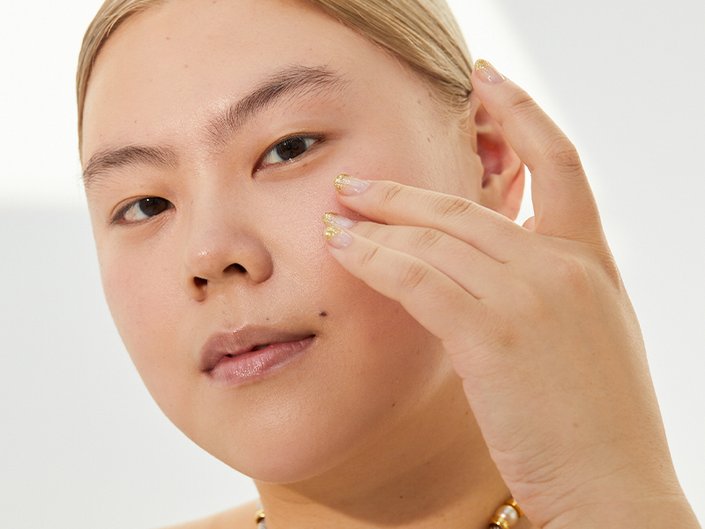 Whether they're the result of a late night, allergies or genetics, puffy eyes can be hard to hide. To find out how to do the seemingly impossible and make swollen under-eyes and eye bags less noticeable, we sought out the advice of Dr. Doris Day and Dr. Marisa Garshick, two board-certified dermatologists and Skincare.com consultants. It turns out that there are a few hacks that can minimize the appearance of under-eye puffiness. Read on and give them a try.
What Causes Puffy Eyes?
Aging
As we age, it's natural for the skin to start to sag. According to the American Academy of Ophthalmology (AAO), the loss of skin laxity with age causes fat to "shift forward" under the eyes, resulting in a fuller, puffier appearance.
Lack of Sleep
As if we didn't need another reason to make sure we stay on top of our sleep schedule, a lack of sleep can be a cause for puffy under-eyes. You've likely dealt with puffy eyes in the past after a night of particularly poor sleep or an all-nighter studying. If you can, try to get at least seven to nine hours of sleep each night.
Seasonal Allergies
If you suffer from seasonal allergies, a runny nose and frequent sneezing isn't the only thing you have to worry about — you may also notice your eyes become red, puffy and swollen. If your eyes are itchy due to seasonal allergies, this could result in "chronic rubbing" of the under-eye area, says Dr. Garshick, which heightens the risk of puffiness and inflammation. Talk to your doctor to find a plan to address your seasonal allergies — they may recommend topical creams, eye drops or oral antihistamines to help combat your symptoms.
Eczema Flares
Those with eczema know the skin condition does not discriminate in terms of where or when it flares up. According to Dr. Garshick, the frequent rubbing and itching associated with eczema can exacerbate puffy, swollen under-eyes. For this reason, she says, it's always best to consult with a board-certified doctor to rule out any underlying medical causes that could be responsible for puffy or inflamed under-eyes.
Genetics
If your parents have puffy eyes or under-eye bags, there's a chance that you may inherit them too, according to the AAO. While it can be harder to eliminate puffy under-eyes that are due to genetics, there are still ways to minimize them. Topical eye creams and the tips below may help. You may also consider talking to a board-certified dermatologist about procedures that help tighten the under-eye area,"such as lasers, microneedling or radiofrequency devices…as well as surgical treatments," Dr. Garshick previously told Makeup.com.
Why Are My Eyes Puffy in the Morning?
A lack of sleep and fluid retention is typically responsible for puffiness in the morning, per the AAO. To alleviate this, try to limit salty foods in your diet and avoid drinking fluids before you go to bed. The AAO also recommends sleeping with your head slightly raised (try adding an extra pillow or picking one that's extra-firm) to avoid fluid pooling around your eyes while you sleep.
How to Get Rid of Puffy Eyes
Below, find three easy tips that can help eliminate the appearance of puffiness under the eyes.
Massage Your Eye Contour
There are loads of massaging tools for your eye area out there, including gua sha, a form of tissue manipulation derived from traditional Chinese medicine known to depuff and sculpt the face. The practice promotes lymphatic drainage which can directly affect puffy eyes. Try gua sha for yourself with the Mount Lai De-Puffing Rose Quartz Eye Treatment Tool, which is crafted from rose quartz for a soothing, cooling effect on the eye area. Pro tip: You can store the massager in your fridge for amplified cooling benefits.
Pairing your tool with a serum will take this eye massage up a level by helping it glide across your eye contour effortlessly. Our current favorite is the Kiehl's Powerful-Strength Dark Circle Reducing Vitamin C Eye Serum which was clinically-demonstrated to help decrease the appearance of dark circles, puffiness, lines, and crow's feet over an eight-week study.
Remove Your Makeup Before Bed and Apply an Eye Cream
Neglecting to remove your mascara, eyeshadow and winged eyeliner can cause the skin around your eyes to look puffy and irritated come morning. Before you go to bed, take an extra minute or two to remove your eye makeup. If your makeup is particularly stubborn, try double-cleansing, first with an oil-based cleanser and then with a water-based cleanser.
After you cleanse your face and apply moisturizer, it's important to add an eye cream or serum. While you may not see any immediate benefits from eye creams or serums, continued use over time can help improve the look of your eye contour. "Ingredients like niacinamide, caffeine and vitamin C can be helpful," says Dr. Day. For a list of eye cream and serum recommendations that our editors swear by for minimizing under-eye puffiness, keep reading.
Protect Your Eyes Against the Sun
Not only can UV rays harm your skin and cause signs of premature aging, but they can also cause you to squint, which can accelerate the formation of fine lines and irritation around the eye. Dr. Day recommends wearing sunglasses outdoors, even when the sun's not out."If you're squinting, get your eyes checked out and change your glasses, so you don't squint," she says. "Wearing a hat can help give you that protection as well."
You should also pay attention to whether you're straining to see your computer screen or phone as the same rules regarding squinting apply.
In addition to sunglasses, broad-spectrum sunscreen is a necessity for the under-eyes (and your entire face, of course). We recommend the SkinCeuticals Physical Eye UV Defense SPF 50, which is specifically formulated for the delicate skin around your eyes. It's lightweight, ophthalmologist-tested and suitable for all skin types and areas of the eye, including the eyelids. Plus, it won't migrate into or sting your eyes. It offers a sheer, universal tint to help even out dark circles as well.
The Best Eye Creams for Puffy Eyes
"Eye creams can help to improve the appearance of the undereyes by working to depuff and boost collagen production," says Dr. Garshick. Below, find our favorite formulas for soothing puffy under-eyes.
Reduce puffiness while minimizing the look of fine lines and wrinkles with this eye cream that's as luxe as it is effective. It's formulated with grand rose extracts, shea butter and pro-xylane, an ingredient known to help firm and tone the skin. In a clinical study of the eye cream, participants noted a 31% decrease in under-eye puffiness in just four weeks.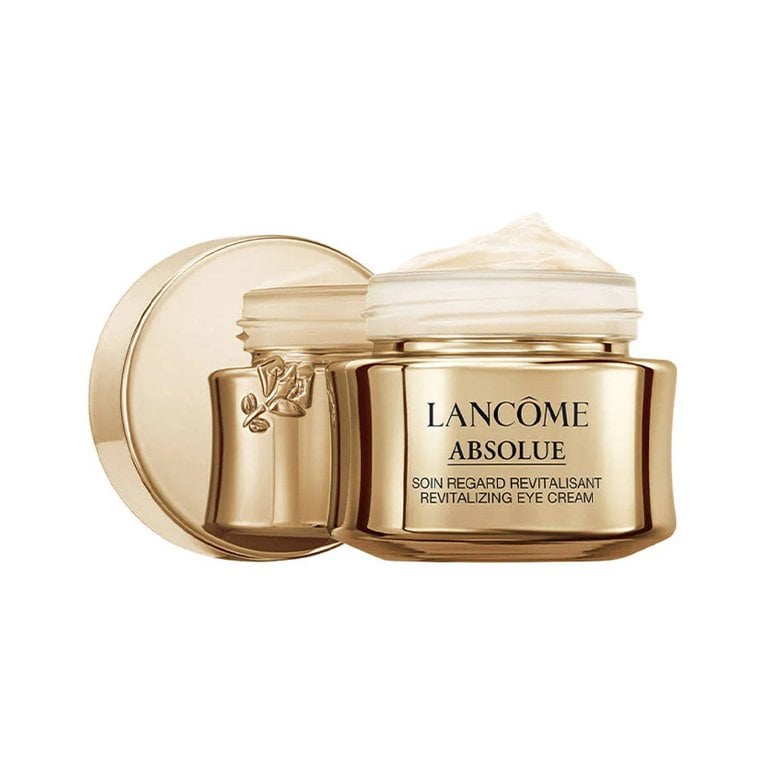 Ideal for all skin types, including sensitive skin, this deeply hydrating eye cream is designed to de-puff and brighten the eye area in just one use. The water-in-oil formula provides an instant boost in hydration, and the velvety formula leaves your under-eyes soft and smooth all day.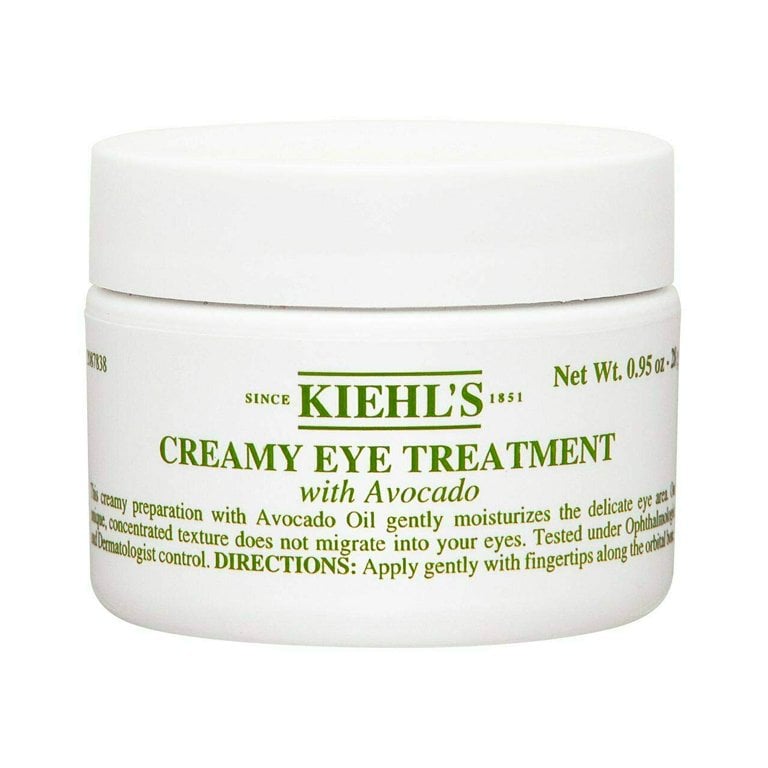 This overnight eye cream helps smooth puffiness, softens the look of fine lines and wrinkles and hydrates your under-eye area while you sleep. Inside the cult-favorite formula, you'll find a superberry blend of prickly pear, goji berry, squalane and moringa, as well as hyaluronic acid and vitamin C.
Visibly depuff and brighten your under-eye area with a swipe of this triple rollerball applicator. The applicator massages your eye contour, while the formula hydrates and erases puffiness with plumping hyaluronic acid and caffeine.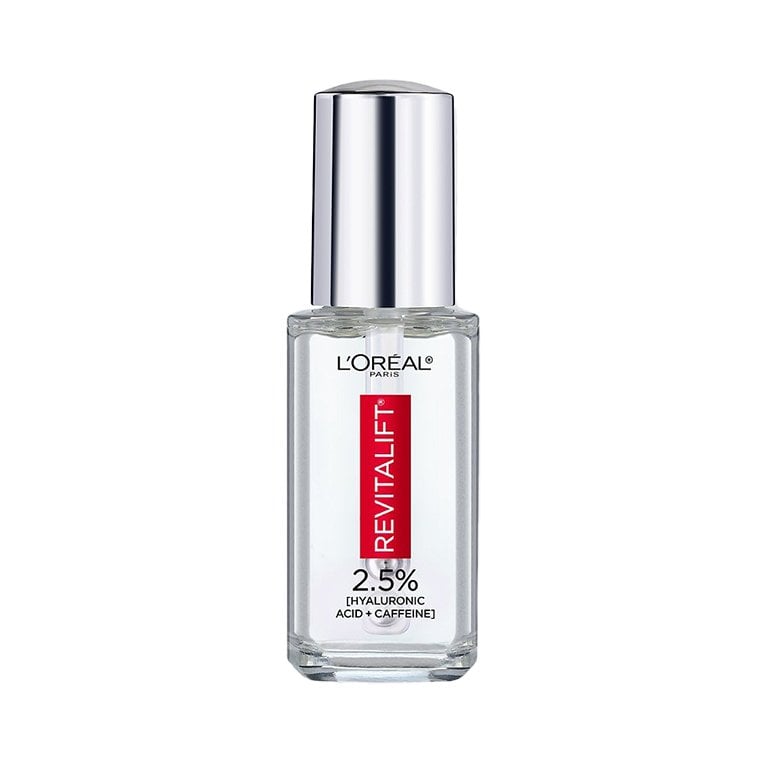 Hit the drugstore for this affordable and effective eye cream. As with all eye creams, a little goes a long way — the formula is infused with ceramides, hyaluronic acid, niacinamide and a botanical complex that hydrates, brightens and reduces puffiness. Plus, it's fragrance-free and ophthalmologist-tested.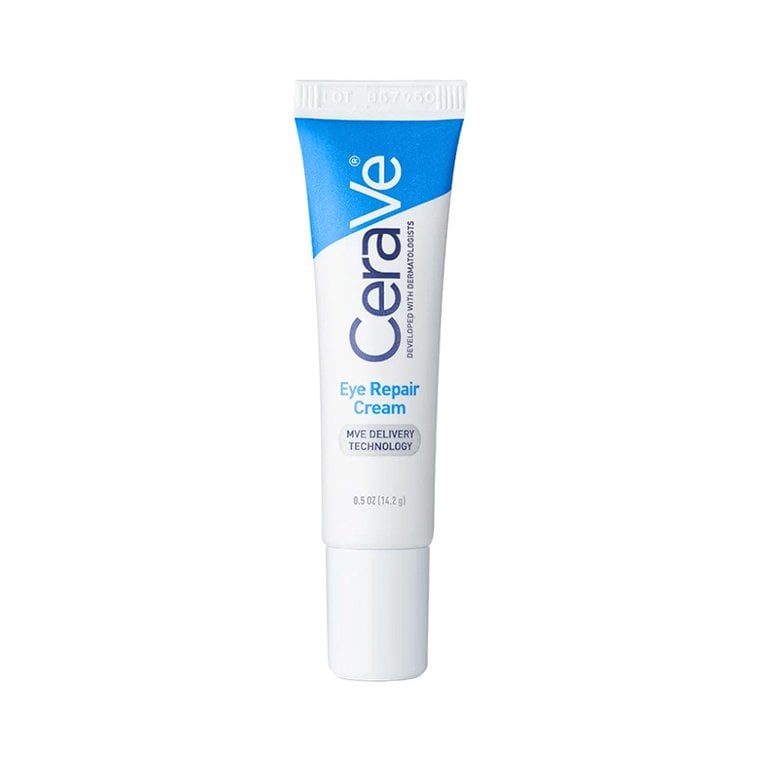 Retinol is known for its powerful anti-aging benefits, including minimizing the look of fine lines and wrinkles. You can find it in this eye cream alongside caffeine and La Roche-Posay's proprietary thermal spring water, which is rich in antioxidants. Together, the eye cream offers a lifting effect and softens the look of crow's feet and dark circles. If you're new to retinol, remember to slowly introduce the ingredient into your routine. For example, you may want to start by only applying your retinol-infused product once or twice a week. A board-certified dermatologist can help you determine what cadence is right for your skin type.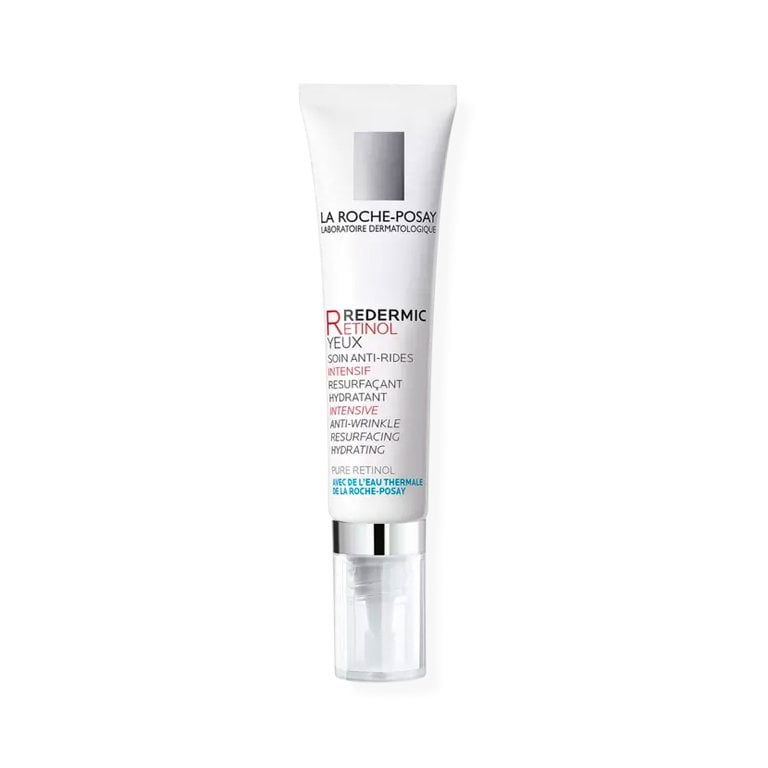 Reach for this gel-cream to visibly brighten and firm the under-eye area. With three types of vitamin C, tranexamic acid, peptides and bakuchiol, it cancels out dark circles and under-eye bags in one fell swoop, according to the brand. The formula is cruelty-free, vegan and comes in recyclable packaging.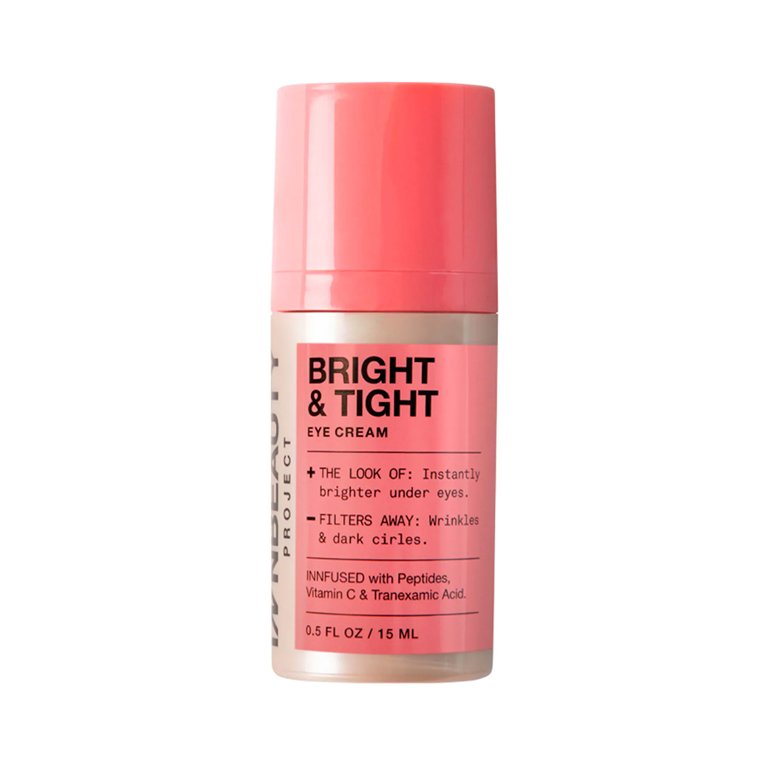 You can nab this caffeine-powered eye cream for only $11. As the brand explains, it's lightweight, hydrating and energizes the eye area to minimize puffiness, eye bags and fine lines.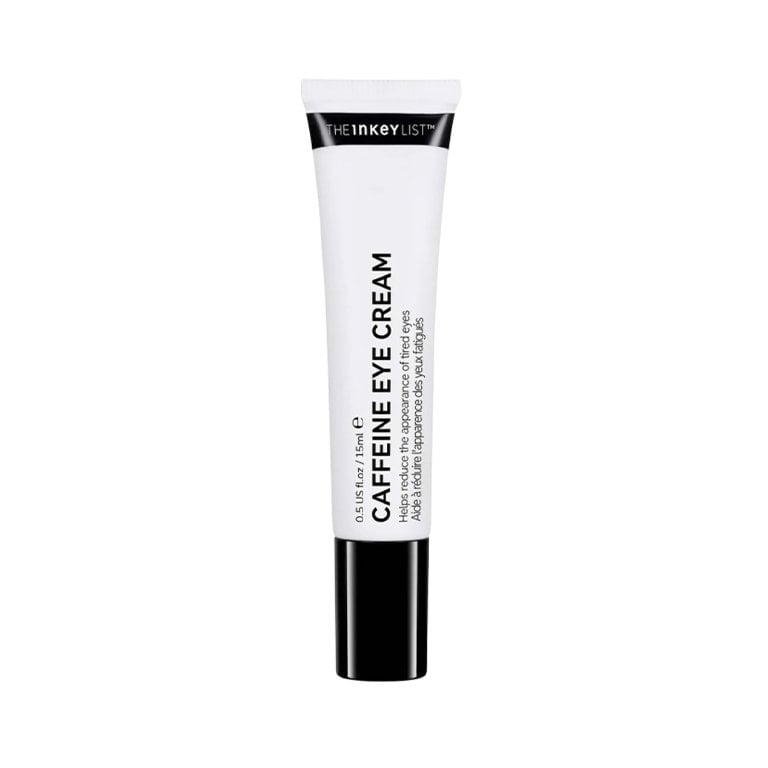 This eye cream is designed to lift, firm and boost elasticity in the delicate under-eye area. In a consumer study, participants noted firmer skin after just one use of the product. The pale pink hue is said to neutralize the look of dark circles, while the silky, fast-absorbing formula delivers all-day hydration.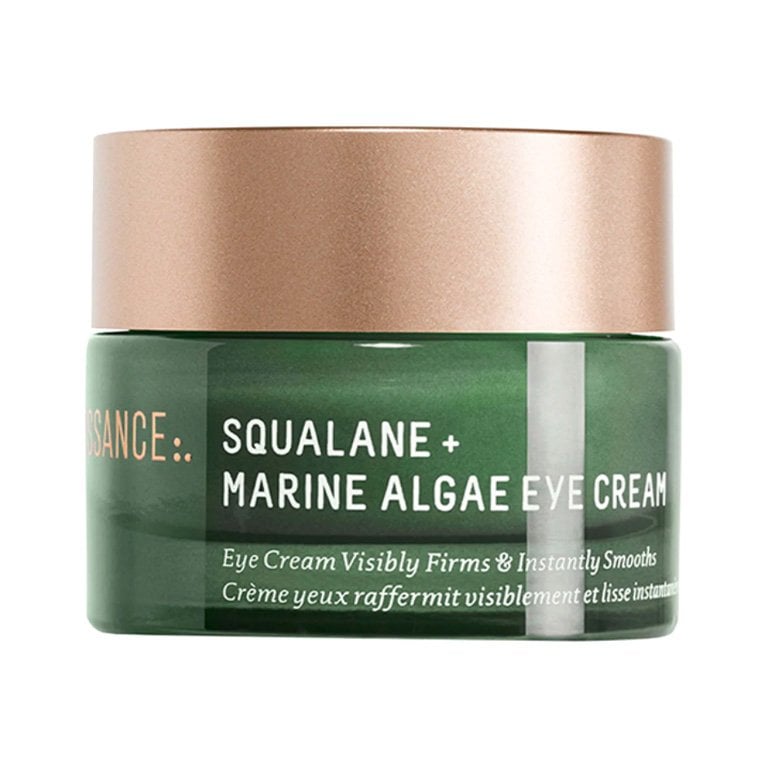 Read more

Back to top