5 Skin Care Products That You Can Use On the Go
September 14, 2017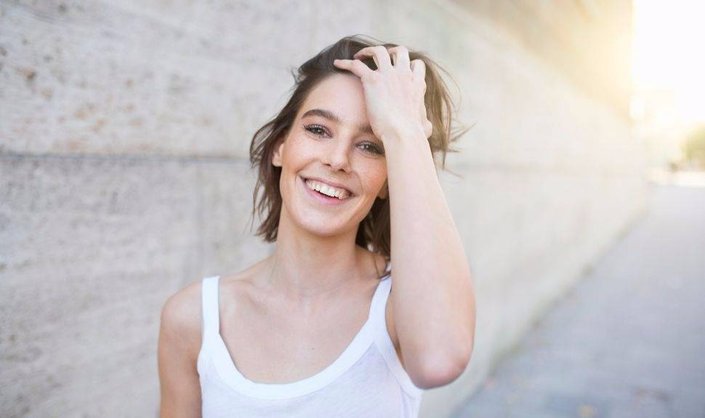 We get it—you have a busy life, but that's no excuse for a sub-par skin care routine. If you're constantly running around town, there are certain skin care products that can fit in with your lifestyle. Ahead, we share the best skin care products you can use while on the go!
Sure, what you do to your skin in the bathroom—cleansing, exfoliating, masking, and hydrating, just to name a few— is an important part of your routine, but caring for your skin doesn't have to stop at your sink. Certain products in your your skin care routine should actually carry themselves with you throughout your day. Curious to find out what products these may be? We're sharing five skin care must-haves you can (and should!) use while on the go, ahead!
Micellar Water
One of our no-rinse favorites, micellar water is an excellent product to reach for when you're on-the-go. Micellar waters utilize micelle technology to gently lift away makeup, dirt, excess oil, and other impurities from the surface of the skin. Although its cleansing capabilities are powerful, micellar waters are gentle, and many can be used on sensitive skin. In fact, just like your favorite facial cleansers, many micellar waters offer a few varieties specific to skin type.
If you've just completed a workout or are heading home after a long day at the beach, a quick swipe of micellar water can help refresh and cleanse your skin, and in turn prevent future breakouts. Simply soak a cotton ball in a cleansing water of your choosing, and wipe it over your facial contours. For a few of our favorite micellar water formulas, check out our roundup, here!
Makeup Removing Wipes
If cotton balls and micellar waters sound too ambitious for your active lifestyle, we have good news: there's another cleansing option that's all-inclusive. Makeup removing towelettes are a fuss-free way to cleanse the skin on-the-go and, like micellar waters, they require no rinsing! Perfect to throw in a gym bag, keep in your car, or have on-hand in your purse, makeup removing towelettes might make your sink feel obsolete.
There's a plethora of amazing cleansing towelettes out there, no matter your price range. We share a few of our favorite cleansing towelettes you can find at your local drugstore, here!
Facial Mist
Aside from feeling incredibly refreshing, facial mists can also provide the skin with an instant boost of hydration. Think of how handy a facial mist would be while you're waiting on a hot subway platform, spending time at the beach, or while breaking a sweat at the gym.
Sheet Masks
There's a wide variety of face masks options out there—from clay to gel to peel-off— that can help you address specific concerns, whether it be blemishes, clogged pores, or dullness. One standout variety that doesn't require a sink? Sheet masks! These K-beauty favorites require very minimal effort. Just smooth one of these pre-soaked cloths over the face, sit back, and relax. When you're done, you don't even have to rinse the leftover formula off your face— just massage it in until fully absorbed.
Broad Spectrum Sunscreen
Sunscreen is, without a doubt, one of the most important skin care products around. To keep your skin protected from harmful UV rays and reduce the chances of premature signs of aging, reach for a Broad Spectrum sunscreen that boasts at least an SPF of 15 every morning. But don't think one application is enough— sunscreen is one product that actually must be used on the go. You need to reapply sunscreen at least once every two hours or immediately after swimming or sweating. For a few tips on how to reapply sunscreen without messing up your makeup, read our guide, here!
Read more

Back to top