6 Affordable Ways to Reduce the Appearance of Dark Circles
February 08, 2022
When you're tired, dark circles are a dead giveaway. Sure there are many great under-eye concealers and highlighters you can use to camouflage those purple rings, but there are also some ways you can prevent them from forming. Here, we're sharing six tricks for reducing the appearance of dark circles, and five of them are totally free. 
Sleep on Your Back
While the obvious trick to improve the look of dark circles is to get a good night's sleep, how you sleep is also key. Instead of sleeping on your side, try sleeping flat on your back — bonus points if you prop up your head with a couple of pillows. This can help to keep fluid from pooling under your eyes, which can cause puffiness and bring attention to those dark circles.
Reduce Sun Exposure
Excessive unprotected sun exposure can lead to increased melanin production and the appearance of even darker under-eye circles. Be sure to incorporate broad-spectrum SPF into your skincare routine, particularly around the eyes (try the SkinCeuticals Physical Eye UV Defense SPF 50), and go the extra mile by wearing sunglasses with UV filters to protect your eyes from the sun's harmful rays. 
Stop Rubbing Your Eyes
Rubbing your eyes can cause puffiness, which is why dark circles tend to be more pronounced after a good cry session and during allergy season. While you're at it, try to avoid touching your face with your hands at all times — unless they've just been washed. Hands can be covered in germs and breakout-causing bacteria.
Use a Cold Compress
There's a reason every makeover movie montage shows someone with cucumbers over the eyes. Cold compresses — with items like cold, cut cucumbers and caffeinated tea bags — can help to temporarily improve the look of dark and puffy under-eyes.
Drink Water
We know you've heard it a million times, but staying hydrated really is the key to healthier skin. Dehydration can cause dullness and visible dark circles. 
Apply Eye Cream
If you deal with dark circles often, choose an eye cream that contains brightening ingredients like vitamin C and niacinamide that can combat dark circles. We love the Kiehl's Powerful-Strength Dark Circle Reducing Vitamin C Eye Serum for a splurge and the CeraVe Eye Repair Cream for a budget-friendly option.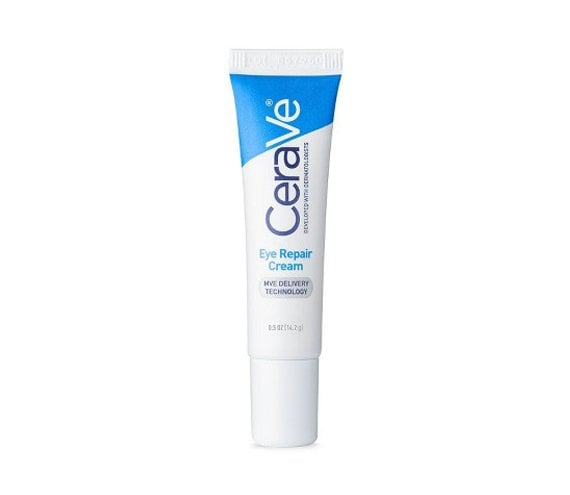 Photo: Chaunte Vaughn
Read More:
How to Get Rid of Dark Under-Eye Circles, According to An Expert
What Causes Dark Under-Eye Circles?
Read more

Back to top