What's the Difference Between AHAs and BHAs?
February 18, 2022
If you're a skincare lover like us, you've probably heard of alpha-hydroxy-acids and beta-hydroxy-acids, otherwise known as AHAs and BHAs. It's even likely that these chemical exfoliants are already in some of your favorite serums, toners or cleansers. While both AHAs and BHAs are acids that slough off dead skin cells, there are a few key differences between the two. With the help of Dr. William Kwan, board-certified dermatologist and Skincare.com consultant, we're sharing everything you need to know about the difference between AHAs and BHAs and how to know which one is right for your skin type. 
What's the Difference Between an AHA and a BHA?
The FDA confirms that both AHAs and BHAs are methods of chemical exfoliation to remove dead skin cells from the surface of the skin. According to Dr. Kwan, though, there are two significant differences to keep in mind: AHAs are water soluble with a small particle size, while BHAs are oil soluble with a large particle size. 
Which Is Better: AHAs or BHAs?
AHAs and BHAs can be used to address and manage different skin conditions. Dr. Kwan recommends AHAs to those looking to help diminish the appearance of fine lines, wrinkles and sun damage. BHAs, on the other hand, are better suited for oily, acne-prone skin. "The large particles can rest on pores and can help with acne," says Dr. Kwan. Both AHAs and BHAs, however, can help improve the appearance of skin texture and tone with continued use over time.
What Are the Most Popular AHAs?
AHAs in general are incredibly popular. Dr. Kwan shares that some of the most well-known, however, are glycolic and lactic acids. If you're looking for a gentle resurfacing product that can address dark spots, and texture, we suggest trying the L'Oréal Paris Revitalift Derm Intensives 5% Glycolic Acid Toner.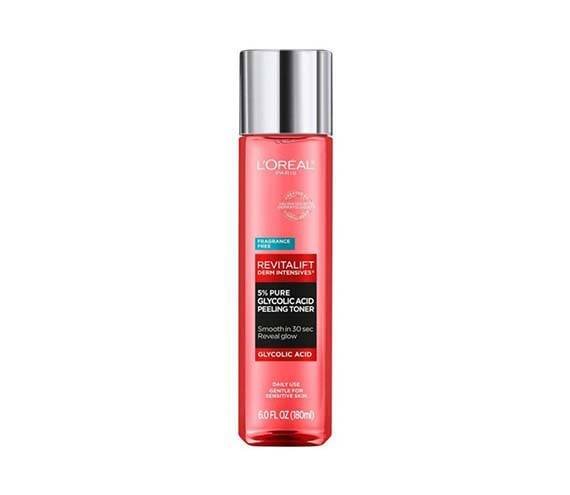 What Are the Most Popular BHAs?
While there are a multitude of AHAs found in skincare formulations, formulas featuring BHAs aren't nearly as diverse. Salicylic acid is the most commonly known BHA, and chances are if you've ever dealt with acne or rough skin, you've already used it. BHAs can be found in nearly all skincare products, whether that's a facial cleanser or a moisturizer, like the Vichy NormaDerm PhytoAction Acne Control Daily Moisturizer.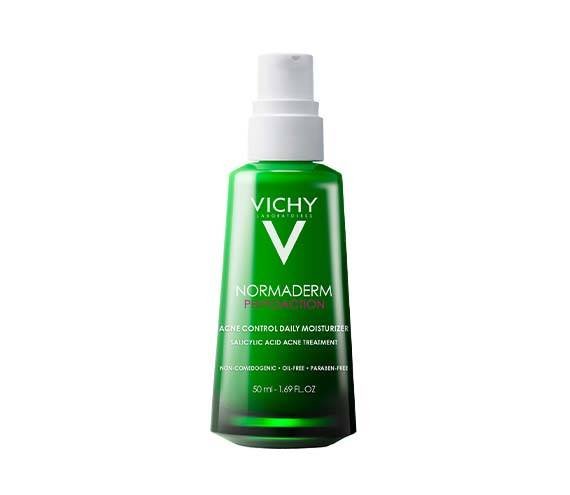 Can BHAs and AHAs Be Used Together?
Just like physical exfoliants like face scrubs, chemical exfoliants like AHAs and BHAs can also cause unwanted skin dryness or irritation. Dr. Kwan is always careful to warn patients that products formulated with these types of acids should be used with caution as they can irritate or over-exfoliate the skin when overused. Don't use AHAs or BHAs at the same time in your routine — it's best to alternate products. Closely follow the instructions on your chosen product, and make sure to always follow up with moisturizer. If you experience irritation, try scaling back and only using chemical exfoliants certain days of the week. If you have concerns, consult with a board-certified dermatologist. 
What Should You Know Before Adding AHAs and BHAs to Your Routine?
Another thing to note when using chemical exfoliants? You'll need to up your sun-protection game. Both AHAs and BHAs may increase your skin's sensitivity to the sun. Remember to apply broad-spectrum sunscreen with SPF 15 or higher on all exposed areas of skin prior to heading outdoors, reapply every two hours, stay out of the sun during its peak hours and cover up with protective clothing and accessories. For an all-over sunscreen for face and body, we love the La Roche-Posay Anthelios Melt-In Milk SPF 100. 
Design: Juliana Campisi
Read More: 
The Right Way to Exfoliate Every Skin Type, According to Experts
Why One Editor Can't Get Enough of This At-Home Glycolic Acid Peel
5 Lipo-Hydroxy Products for Smoother, More Even Skin
Read more

Back to top