What Anti-Aging Sunscreens Are and When You Should Start Using Them?
April 18, 2022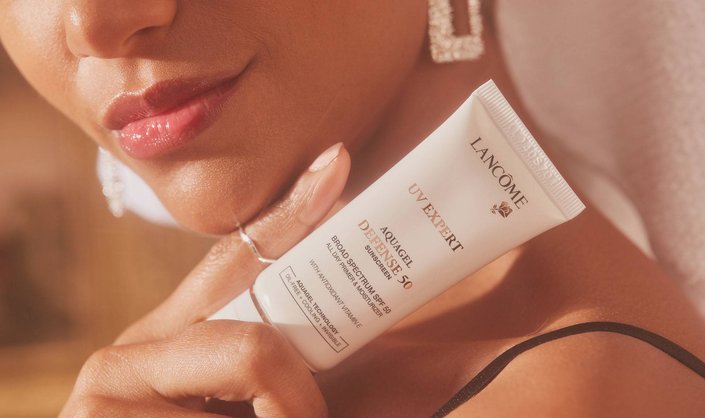 If there's one thing dermatologists, skincare experts and beauty editors can all agree on, it's that sunscreen is the one product you should include in your skincare routine, regardless of your age. In fact, if you ask most derms, they'll tell you that sunscreen is the original anti-aging product and that using SPF every day, together with other sun protection measures, can help prevent signs of premature skin aging. But lately, we've been seeing a lot of hype around "anti-aging sunscreens."
To find out more about the category, and which sunscreens are best for aging skin, we tapped NYC-based, board-certified cosmetic dermatologist and Mohs surgeon Dr. Dendy Engelman. Keep reading to discover her thoughts on anti-aging sunscreens and which formulas should be on your radar. 
What Are Anti-Aging Sunscreens?
Anti-aging sunscreens, according to Dr. Engelman, are broad spectrum sunscreen formulas containing both SPF 30 or higher and anti-aging ingredients that nourish and promote skin resilience. "Anti-aging sunscreens will have antioxidants like vitamin C and hydrating ingredients like hyaluronic acid and/or squalane in their formulas," she explains.  
How Do Anti-Aging Sunscreens Differ From Other Sunscreens?
What makes anti-aging sunscreens different from other sunscreens? To put it plainly, "what makes anti-aging sunscreen unique are the ingredients; these formulas contain both sun protective and rejuvenating properties," Dr. Engelman says. "With nutritive antioxidants like vitamin A, vitamin C and vitamin E, peptides for firmness and squalane for moisture, anti-aging sunscreens are designed to nourish and protect the skin." 
Regular sunscreens, on the other hand, focus primarily on protection from UV rays. The principal ingredients are protective actives like titanium dioxide or zinc oxide in mineral sunscreens and oxybenzone, avobenzone, octocrylene and more in chemical sunscreens, Dr. Engelman explains.
Who Benefits From Anti-Aging Sunscreens?
Wearing broad-spectrum sunscreen with at least SPF 30 is a great way to help prevent signs of early skin aging, provided you use it as directed with other sun protection measures. Dr. Engelman recommends switching to an anti-aging sunscreen formula if you're concerned about aging skin. 
"Someone with more mature skin would benefit greatly from the nourishing and protective properties of an anti-aging sunscreen," she explains. "Because mature skin tends to lack moisture, brightness and skin barrier strength, the additional ingredients in anti-aging SPFs help restore balance, as well as helping to prevent more damage from accumulating."
"I recommend switching to this type of sunscreen, especially if you are concerned about aging skin," she adds. While you can get all of the anti-aging benefits you need from your regular skincare products, using an anti-aging sunscreen adds more nourishing ingredients that stay on your face all day, which only benefits your skin. Don't forget to reapply as directed, avoid peak sun hours and use other protection measures to reap all the benefits.
Our Favorite Anti-Aging Sunscreens
We love this new daily anti-aging sunscreen formula from La Roche-Posay. With the help of skin-enhancing niacinamide (also known as vitamin B3), this pick helps correct uneven skin tone, fine lines and rough skin texture while protecting the skin from sun damage. It offers a sheer finish — which has been tested to blend easily into all skin tones — without leaving behind a white cast or a greasy-looking shine.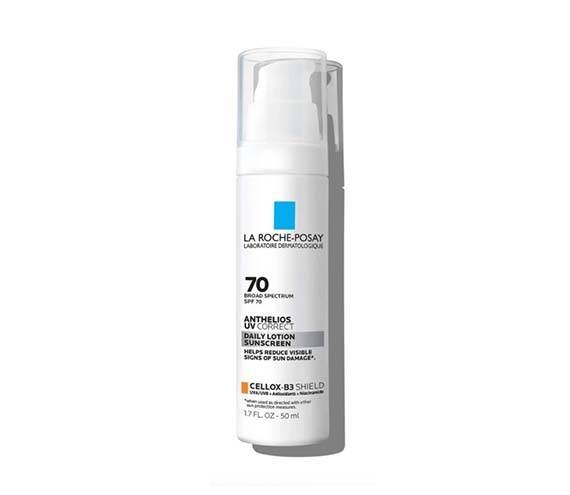 This broad-spectrum SPF contains a potent blend of discoloration-correcting, hydrating and illuminating ingredients for brighter, younger-looking skin. The formula even targets existing discoloration while helping to protect against future sun damage.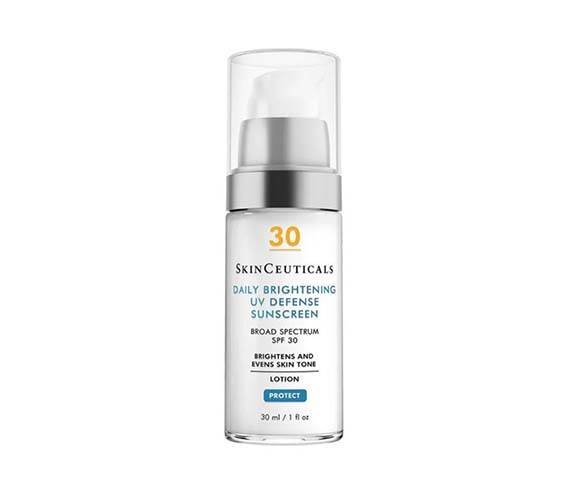 Looking for an anti-aging sunscreen that serves as a three-in-one SPF, face primer and moisturizer? Meet your perfect match. Formulated with SPF 50, antioxidant-rich vitamin E, moringa and edelweiss, this sunscreen hydrates, primes and protects skin from the sun in one simple step.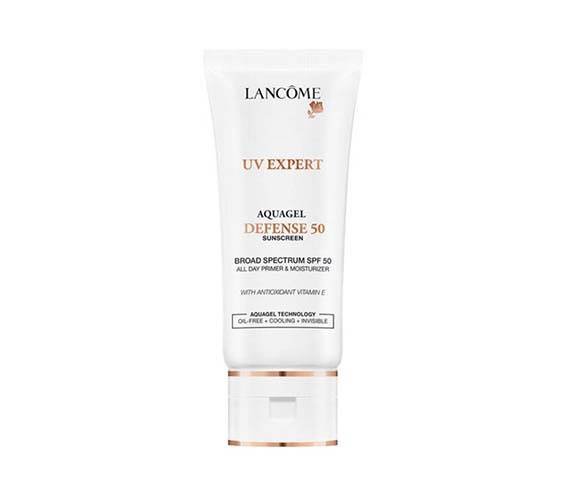 One of Dr. Engelman's favorites, this sunscreen-primer hybrid comes in a sleek compact and works to prevent skin aging and damage caused by the sun. Filled with protective ingredients like titanium dioxide and zinc oxide, this primer defends against sun damage while providing a hint of coverage.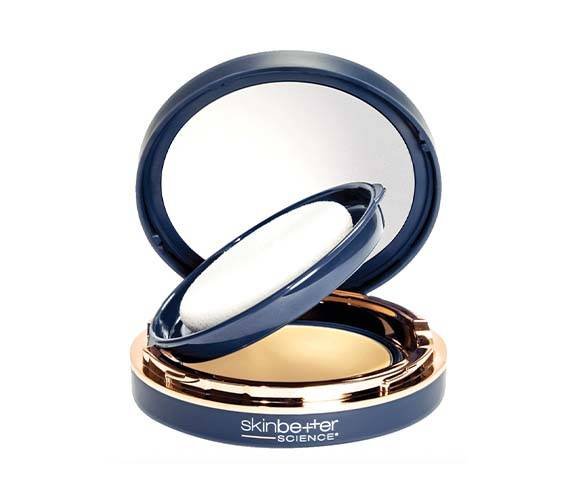 If you're prone to discoloration and rosacea, try this calming sunscreen from EltaMD. It contains  skin-enhancing ingredients like wrinkle-fighting niacinamide, collagen-boosting hyaluronic acid and lactic acid, which is known to increase cell turnover. It's lightweight, silky and can be worn with makeup or by itself.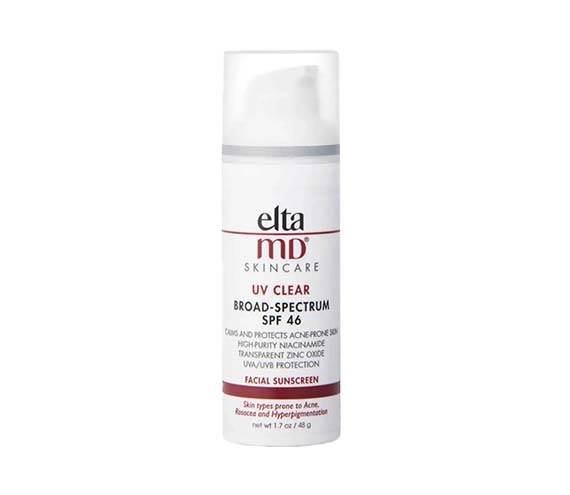 Photo: Chaunte Vaughn


Read More:
8 Ways to Reduce the Look of Lip Wrinkles
Does Dry Skin Cause Wrinkles? We Asked a Derm 
How to Get Rid of Forehead Wrinkles, According to a Dermatologist
Read more

Back to top