Our Favorite Skincare Tips for Healthy, Glowing Skin
December 28, 2022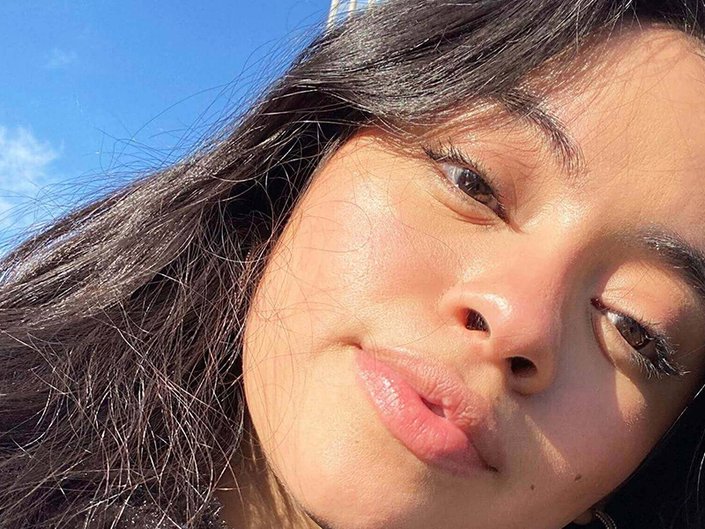 There's no shortage of articles detailing the latest and greatest
skincare tips
and tricks. But with so many different opinions, it can be hard to know what actually works. To help you sift through the noise, we dug through some of our favorite complexion-boosting tips we've received from experts in the beauty world like board-certified dermatologists and medical estheticians. From
applying sunscreen
every day to
how to layer products properly
, here are 45 skincare tips worth following.
45 Skincare Tips for Healthy, Glowing Skin
Tip #1: Wear Sunscreen
You likely know that sunscreen is a must for days spent outdoors and excursions to the beach, but it's equally important to wear broad-spectrum SPF on the not-so-sunny days, too. Despite the way the sky looks, you can still be affected by the sun's harmful UV rays, which can cause premature skin aging and even some cancers. To reduce those risks, it's vital to apply (and reapply) sunscreen as part of your daily skincare routine. Try the La Roche-Posay Anthelios Melt-In Milk Sunscreen for Face & Body SPF 100.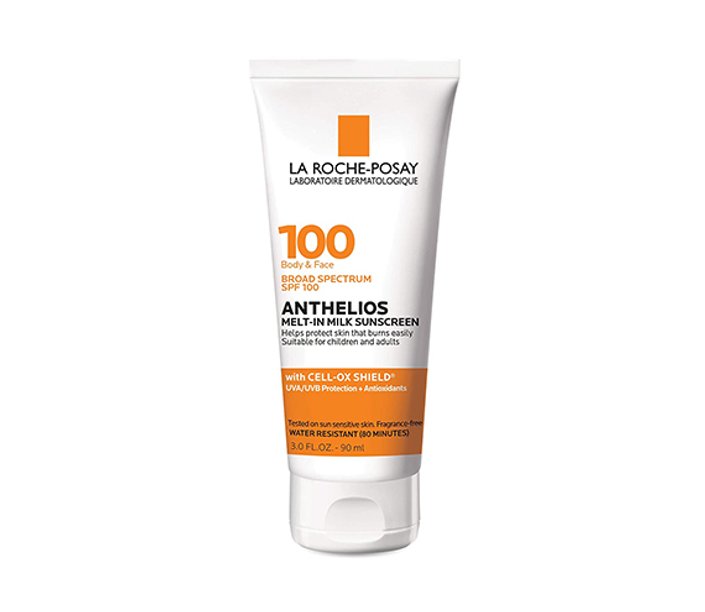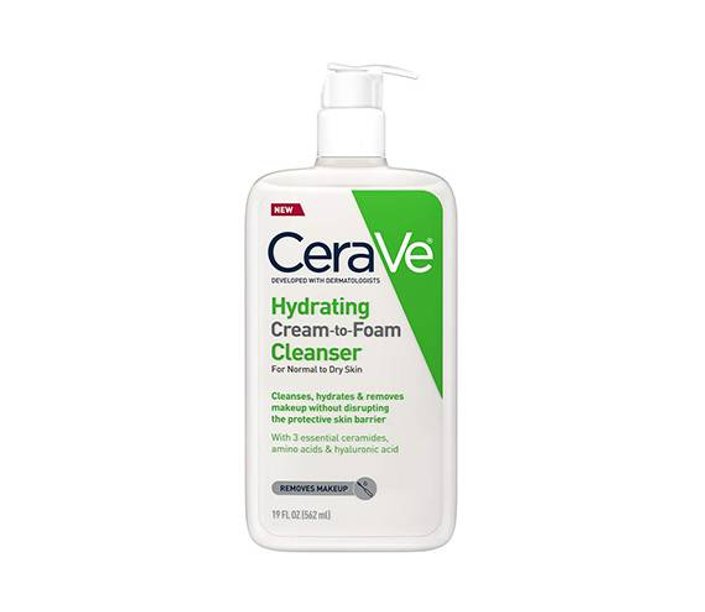 Tip #3: Apply Moisturizer After Cleansing
Cleansing your skin is a great start, but without moisturizing it directly after, you're missing a vital skincare step. When you apply moisturizer while your skin is still slightly damp post-cleanse, you're able to seal in that moisture to help promote all-day hydration. We like the IT Cosmetics Confidence in a Cream Hydrating Moisturizer, which is packed with SPF and anti-aging ingredients.


Tip #4: Gently Massage Your Face While Cleansing and Moisturizing
Instead of a quick lather and rinse, take your time while cleansing and moisturizing your face. When you gently massage your products into your face before rinsing, you're able to boost circulation and create a fresher-looking complexion. Not to mention, it's extremely relaxing. Try using the La Roche-Posay Lipikar Wash AP+ Moisturizing Body & Face Wash while you massage.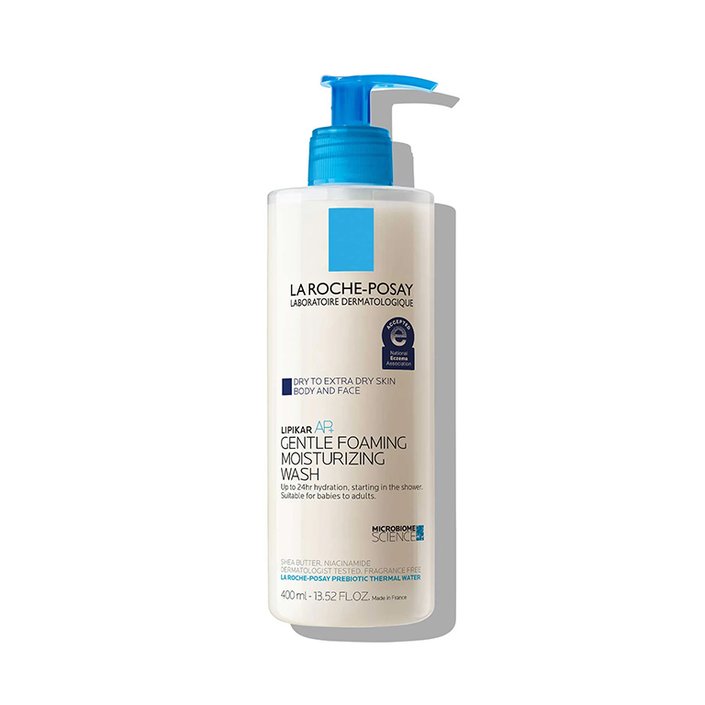 Tip #5: Apply Products in the Proper Order
If you want your products to have the best chance at delivering their promised results, make sure you're applying them in the right order. Most dermatologists recommend that you apply your skincare products from lightest to heaviest. For example, you can start with a lightweight serum, followed by a thin moisturizer and lastly a broad-spectrum sunscreen to lock it all in.


Tip #6: Cater to Your Skin's Needs With Multi-Masking
When you multi-mask, you apply different face masks to certain parts of your skin to cater the products to the area's specific needs. We especially love pairing a detoxifying mask on the oily parts of our face with a hydrating formula on the dry ones. Try the combo of the Kiehl's Rare Earth Deep Pore Cleansing Mask and Kiehl's Ultra Facial Overnight Hydrating Mask.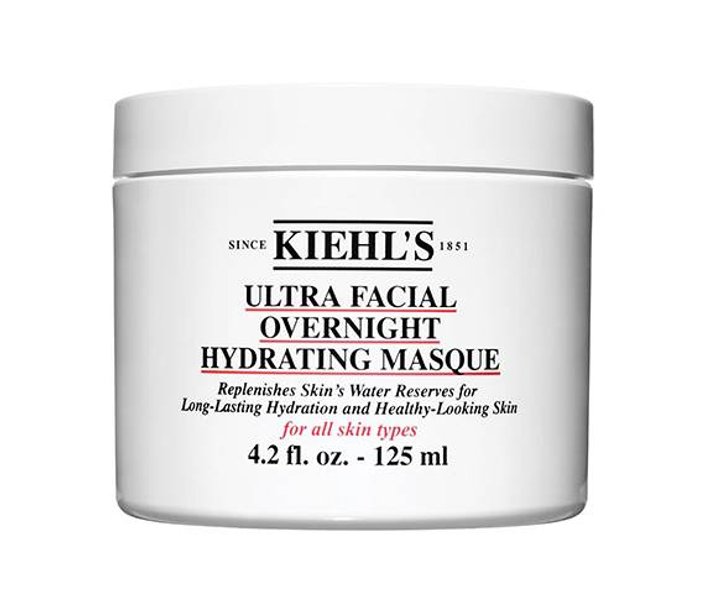 Tip #7: Exfoliate Regularly (and Gently)
Exfoliation is a key to glowing skin. When you buff away built-up dead surface skin cells, your complexion will look more radiant. Keep in mind, though, that if you feel like your skin is looking dull, the last thing you want to do is scrub hard. This can be damaging to your skin and won't get you the results you're looking for. Try the Lancôme Tonique Radiance Exfoliating Toner for a gentle option.


Tip #8: Never Wear Makeup to Bed
Even if you're exhausted from a long day of work, make sure to set aside time to take off your makeup. When you fall asleep in your makeup, it can lead to clogged pores and potential breakouts. For that reason, you should always wash your face with a gentle cleanser to remove impurities, dirt, bacteria and makeup before hopping into bed.


Tip #9: Use a Facial Mist
If you've seen someone spritzing their face midday and want to get in on the skincare trend, know that misting is most beneficial when you use a specially-formulated facial spray. We love the SkinCeuticals Phyto Corrective Essence Mist, which is clinically proven to strengthen the skin's barrier and immediately reduce visible redness.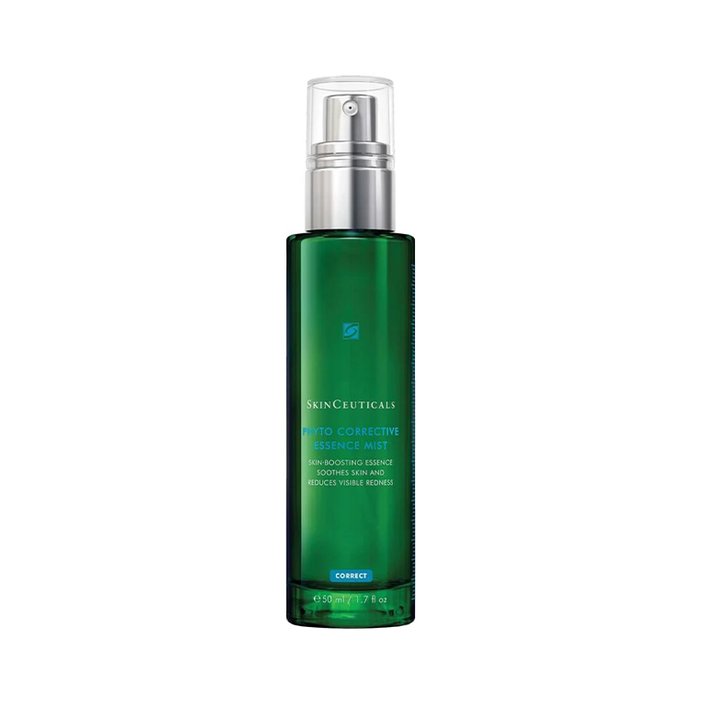 Tip #10: Carry Face Wipes or Micellar Water in Your Gym Bag
Whether you've started to head back to the gym or are still doing at-home workouts, it's important to wipe any sweat off your face post-sweat. When you don't rinse off immediately, you risk clogging your pores with any dirt, sweat and makeup that's sitting on your skin's surface. We always recommend carrying facial wipes like the CeraVe Makeup Removing Cleanser Cloths or a bottle of micellar water like the Garnier SkinActive Micellar Cleansing Jelly Water with Charcoal for when you need to cleanse on the go.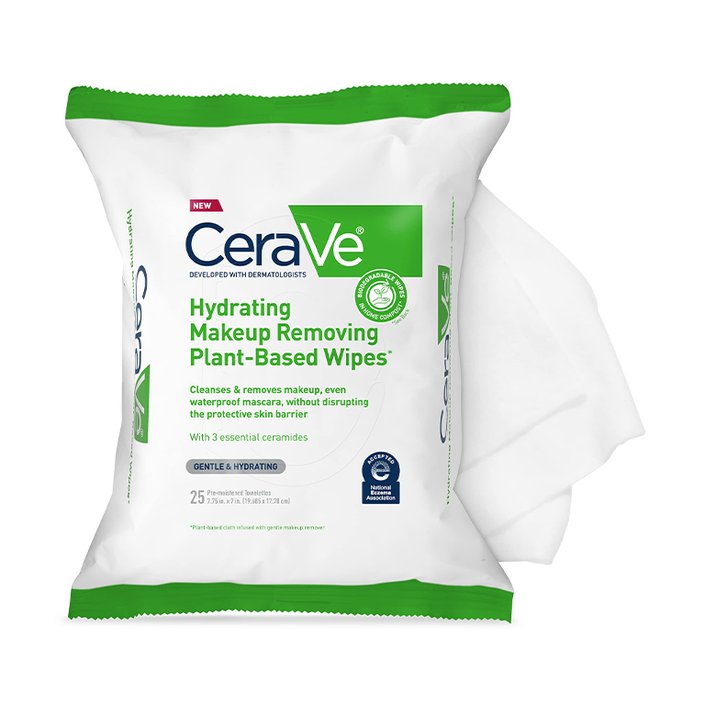 Tip #11: Customize Your Sheet Mask
When it comes to sheet masks, one size does not always fit all. You can make your sheet mask better fit your face with a pair of scissors by trimming the edges. Not sure which sheet mask to try? We suggest the Lancôme Advanced Génefique Hydrogel Melting Sheet Mask.


Tip #12: Sleep Well
Depriving your body of sleep can not only negatively affect your productivity but can also harm your skin. One study has shown that poor quality of sleep can actually increase signs of aging and diminish skin barrier functions. To keep your skin looking and feeling its best, try getting the recommended amount of sleep every night.


Tip 13: Treat Your Neck the Same as Your Face
Because the neck is one of the areas of skin we tend to neglect in our skincare routine, visible signs of aging can start to creep up. To help combat this issue, extend the products from your facial routine down below your jaw. Make sure to moisturize your neck daily and never forget to apply sunscreen on it before heading outdoors. For a cream specifically formulated for the skin on your neck, try the SkinCeuticals Tripeptide-R Neck Repair.
Tip #14: Exfoliate Longer, Not Harder
If you're trying to give your skin a deep exfoliation, try tacking on a few more seconds to your gentle scrubbing routine instead of vigorously exfoliating your face. Taking a longer and gentler approach with your skin can help remove pore-clogging impurities without irritating.


Tip #15: Relax and Unwind
A self-care Sunday can do your skin some good. One study has shown that psychological stress, mainly in teenagers, can actually increase the risk of acne. Try some soothing, stress-relieving tactics to help calm your nerves. Curl up on the couch with a good book, soak in a bath, listen to soothing music — whatever it takes to help you unwind.


Tip #16: Don't Lick Your Lips
If you have dry lips, it can be tempting to lick them for relief. Unfortunately, this will only lead to increased dryness. To help soothe chapped lips, keep a nourishing lip balm on hand like the Kiehl's Lip Balm #1.
Tip #17: Create a Nighttime Regimen and Stick to It
You should be following a proper skincare regimen at night to cleanse away all of the daily dirt and grime. If you're a minimalist, a simple five-step routine will do the trick.


Tip #18: Be Mindful of Irritants
If you have sensitive skin, products that are formulated with fragrance, parabens, sulfates and other harsh ingredients may be harmful to your skin. To reduce the risk of irritation, opt instead for products that indicate on the packaging that they are either formulated specifically for sensitive skin or dermatologist-tested.


Tip #19: Use Products as Directed
Don't use scrubs that are formulated for your body skin on your face. These scrubs are typically not as gentle and can irritate. When in doubt, follow the instructions as listed on the product's packaging.


Tip #20: Change the Way You Sleep
While sleeping on your back may feel weird to adjust to, it's better for your skin. Sleeping on your side or stomach can cause compression lines on your face and eventually cause creases and wrinkles to form.


Tip #21: Drink Water
We can't stress just how important it is to drink enough water. Studies have found that drinking enough water every day helps the superficial look of your skin, so don't miss out on hydration.


Tip #22: Wash Your Hands Before Applying Products
Washing your hands before applying skincare is especially important if you dip your fingers into traditional open-mouthed jars of skincare products like cleansing balms and moisturizers because you risk contaminating your favorite formulas and transferring bacteria to your face.


Tip #23: Start a Topical Retinol or Prescription Retinoid
Retinol is one of the most popular anti-aging ingredients in skincare — for good reason. By speeding up cell turnover, it can help visibly improve the appearance of fine lines and wrinkles. Your dermatologist can help you determine what form of retinol is right for you and how frequently to add it into your skincare routine. Since retinol can be irritating, especially if you've never used it before, it's generally recommended to start slowly by adding it into your routine once or twice a week and increase the frequency of use depending on how your skin is reacting.


Tip #24: Always Patch Test a New Product
There's always the chance that trying out a new product may even cause a rash or an allergic reaction. Patch test by applying a small amount of a product to an area of your skin and wait several days to see if your skin has some sort of reaction.


Tip #25: Prioritize Humectants
Humectant ingredients like hyaluronic acid and glycerin can help boost moisture in the skin. When the skin is hydrated, you'll see a dewy glow, along with smooth texture. We love the La Roche-Posay Toleriane Double Repair Moisturizer, which packs a hydrating dose of glycerin with ceramide-3, an ingredient that helps restore the skin's moisture barrier.


Tip #26: Take Lukewarm Showers
Don't get us wrong, we love hot showers — especially as the weather gets colder. But did you know that frequent exposure to hot water can strip the skin of its natural oils and cause a dull-looking and dry complexion? The American Skin Association suggests turning down the heat and using lukewarm water in order to avoid the drying effects. As soon as you get out of the shower, gently pat yourself dry and apply a moisturizer while skin is still damp to help keep it hydrated.


Tip #27: Use an Antioxidant Serum
Serums not only help with giving your skin a radiant sheen, but they can also target specific skin issues. Consider adding a vitamin C serum into your routine for its ability to even out the skin tone and brighten your complexion. The SkinCeuticals C E Ferulic Serum improves the appearance of fine lines, wrinkles, dark spots and dullness, and the L'Oréal Paris 12% Pure Vitamin C + E + Salicylic Acid Serum is a non-greasy, quickly absorbing option.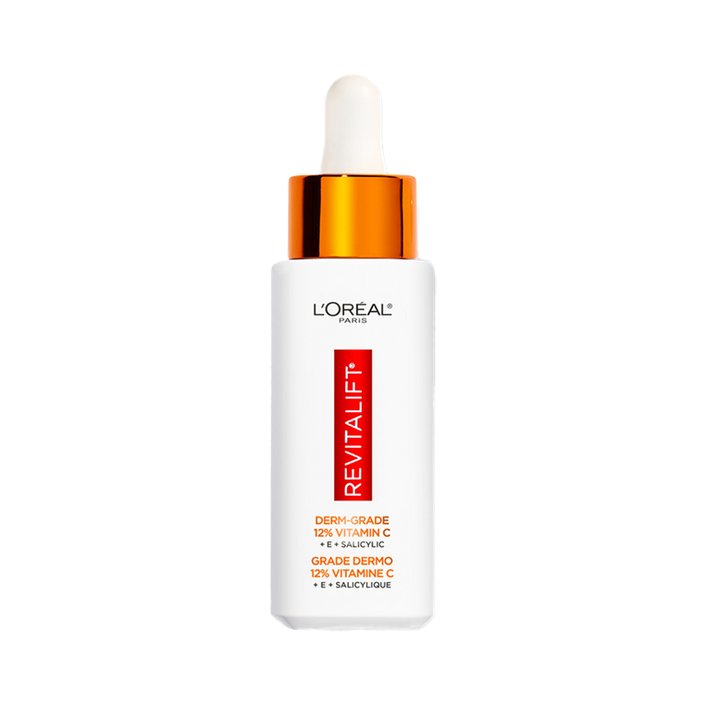 Tip #28: Prioritize Your Skin's Moisture Barrier
The skin's moisture barrier is what protects your skin from environmental irritants and UV damage. When it becomes compromised, your skin may turn dry, flaky, itchy and red, and you may notice more persistent breakouts. In order to protect your skin's barrier, prioritize hydrating, ceramide-rich products in your skincare routine, like the Youth to the People Polypeptide-121 Future Cream.


Tip #29: Use a Humidifier
If you spend a lot of time in a dry environment with air conditioning and heating, or outside in a hot, dry climate, consider picking up a humidifier to keep on your desk or in your bathroom while you complete your skincare routine. The tool will help keep your skin hydrated.


Tip #30: Use a Toner
A hydrating toner will clear your skin of any residual makeup and debris, while imbuing an extra hit of hydration. Reach for an alcohol-free formula, such as the Thayers Hydrating Milky Toner. Formulated with snow mushroom and hyaluronic acid, the milky formula helps to balance and hydrate skin in the gentlest fashion, leaving it soft, smooth and supple.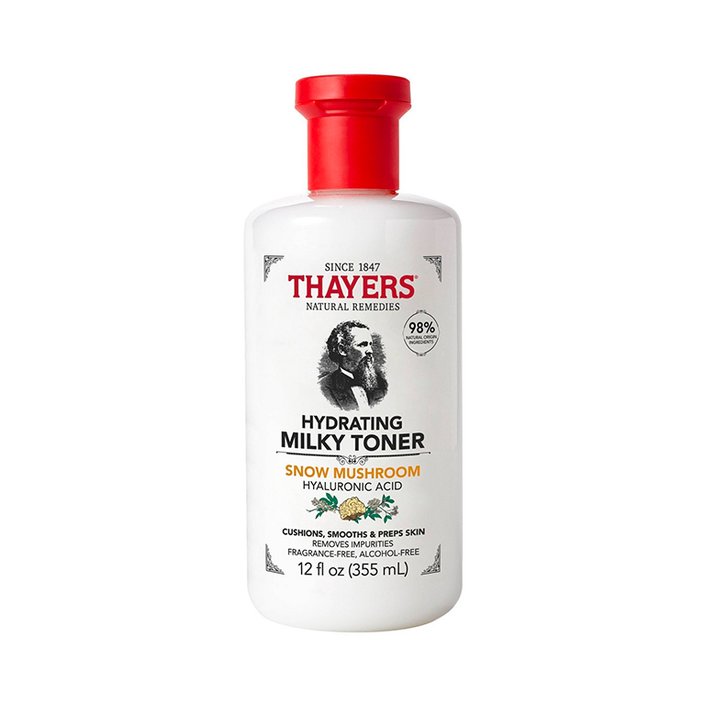 Tip #31: Sleep on a Clean Pillowcase
Whether you sleep on a cotton or a silk pillowcase, it's always important to wash your pillowcase in order to avoid breakouts and a buildup of dead skin cells, which could result in dullness.


Tip #32: Watch Your Posture
Making sure your posture is on point can help minimize wrinkling on your décolletage. To prevent posture-related wrinkles, sit up straight and keep your shoulders back — it's also important to try and avoid staring down at your phone all day.


Tip #33: Visit a Board-Certified Dermatologist
Having trouble building a skincare routine for your skin type? A board-certified dermatologist can properly diagnose your skin type and help you curate a skincare routine that'll address your skin concerns.


Tip #34: Resist Popping Your Whiteheads
When you notice a new spot on your skin, you may be tempted to start pinching and poking at it. But, as you probably already know, that's not a great idea. According to the American Academy of Dermatology (AAD), picking at a whitehead is a job only a licensed dermatologist should take on. When you pop acne blemishes at home, unwanted side effects such as permanent acne scars, more noticeable acne, more painful acne and even infections are more likely. Leave it be or visit your dermatologist for assistance.


Tip #35: Don't Forget About Your Butt
Just like how you mask your face, treating your bum to a body mask can help slough away dead surface cells and leave your skin ultra soft. We like the Kopari Pink Soufflé Body Mask because it's formulated with dragon fruit extract to brighten and kaolin clay to clarify so you're left with smooth, soft skin. Use it once or twice a week while in the shower.


Tip #36: Don't Over-Cleanse Your Skin
Although you may want your skin to feel completely clean of all debris, over-cleansing is actually one of the worst mistakes you can make. This is because it disrupts your skin's microbiome — the microscopic bacteria that make an impact in the way our skin looks and feels — and can dry out your skin.


Tip #37: Try a Hydrating Overnight Mask
Overnight masks can help hydrate and replenish the skin during its regeneration process — which happens while you're asleep — and leave the skin looking and feeling soft, smooth and hydrated come morning. We're big fans of the Vichy Aqualia Thermal Night Spa and the IT Cosmetics Confidence in Your Beauty Sleep Night Cream.


Tip #38: Reapply Your Sunscreen Over Makeup
If you went the tinted sunscreen route and didn't apply any additional makeup over it, reapplying is easy as pie. All you have to do is take the formula you used initially and apply the same amount over your facial contour. If you applied foundation, blush, highlight, contour, etc. atop your sunscreen, that's where things can get tricky. Reach for a physical sunscreen and gently work it over your makeup. These formulas are available in creams, sprays, powders, and more, making it easier to find one that works best for your skin. A spray sunscreen will likely be your best bet to reduce the chances of ruining your makeup. Just make sure to apply your formula of choice the right way by following the pack instructions of use. Even though you're reapplying your sunscreen, you want to make sure you're still using the adequate amount to ensure the best level of protection.


Tip #39: Target Dull-Looking Skin With a Liquid Peel
Is your complexion looking a bit dull? Try incorporating a gentle liquid peel into your routine, like the Kiehl's Milk-Peel Gentle Exfoliating Toner. A combination of lipo-hydroxy acids, almond milk and emollients gently exfoliate without stripping your skin of much-needed moisture. The formula is so gentle, you can use it every day for a soft, refreshed complexion.


Tip #40: Target Puffiness With a Caffeinated Eye Cream
If allergies are making your eyes puffy, you might want to consider reaching for a caffeinated eye cream to help brighten and reduce the appearance of puffy, tired eyes. We love the L'Oréal Paris Revitalift Hyaluronic Acid + Caffeine Hydrating Eye Serum. Hyaluronic acid helps plump up the skin while caffeine depuffs and tackles dark circles. The triple-rollerball applicator also offers a cooling massage effect.


Tip #41: Exfoliate Your Lips
Just like the rest of your body, the skin on your lips can experience a buildup of dead skin. To help reduce the look of peeling or flaky lips, exfoliate at least once a week with a lip scrub. Scrubs can be a gentle yet effective way to slough off dry, dead skin cells on the surface of your lips and can leave them feeling soft and smooth.


Tip #42: Take Care of Your Hands
Like our necks, our hands can be one of the first places on our bodies that show our age — or at least the premature signs of it. Fortunately, there are some precautions that you can take in order to offset the effects. Keep your hands covered when using cleaning products or other harsh chemicals, moisturize often and apply sunscreen religiously.


Tip #43: Protect Your Lips With SPF
Sun protection is an absolute must, and your lips are no exception. According to the Skin Cancer Foundation, lips have no melanin, which means they're even more at risk of sun damage than the rest of your skin. Protect and hydrate your lips year round with an SPF lip balm.


Tip #44: Go to a Pro for Extractions
While you shouldn't attempt an at-home extraction, an appointment with a licensed esthetician for a facial and extraction may be the pore-unclogging solution your skin needs.


Tip #45: Try Slugging
If your skin needs help holding on to its moisture, you may want to try slugging. Slugging is when you coat your face and neck with a small amount of a petrolatum-based product like the CeraVe Healing Ointment. It acts like a sealant to trap moisture and to prevent water loss from the skin.
Read more

Back to top