When Is the Best Time to Use a Face Mask?
January 31, 2023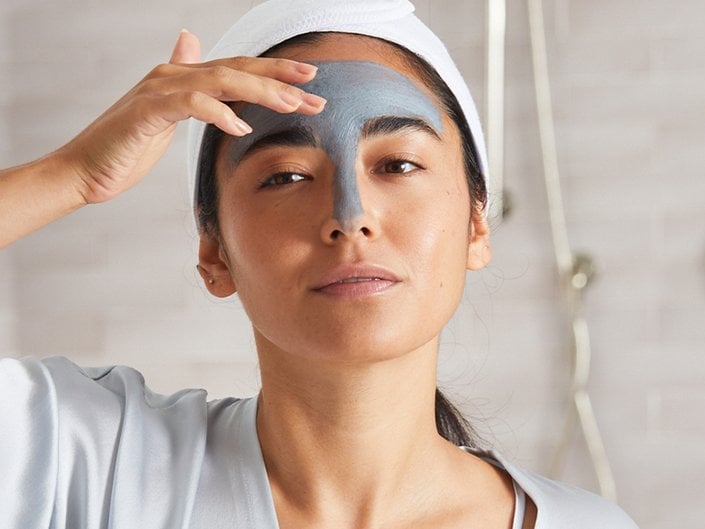 It's no secret that we skincare-obsessed beauty editors love a good face mask. And with so many different types to choose from — think: sheet masks, clay masks, overnight masks — there is (quite literally) one for every occasion. So, when exactly is the best time to apply a face mask? Our enthusiastic answer is any time, anywhere! Well, except for a few instances. (You probably shouldn't wear a clay mask to work). To learn everything you need to know about our favorite subject — i.e. masks — keep reading.
Why Should You Use Face Masks?
Face masks are great because they can cater to a wide variety of skin concerns and needs. Be it a serum-enhanced mask, an oil-absorbing charcoal mask or a detoxifying clay mask, there's truly a mask out there for everyone. And if skincare benefits aren't enough to reel you in, at least consider them for a relaxing, at-home spa day. For us, there's nothing better than making time for yourself in the form of a face mask.
The Different Types of Face Masks
Clay Face Masks
From bentonite to kaolin, clay masks are a classic skincare staple as they help remove excess oil and purify pores to promote a healthy-looking glow. Case in point: The SkinCeuticals Clarifying Clay Mask. Ideal for acne-prone skin, it's formulated with a hydroxy acid blend as well as kaolin and bentonite to help clear out pores, remove excess oil and exfoliate the skin. The addition of aloe and chamomile helps soothe and comfort skin.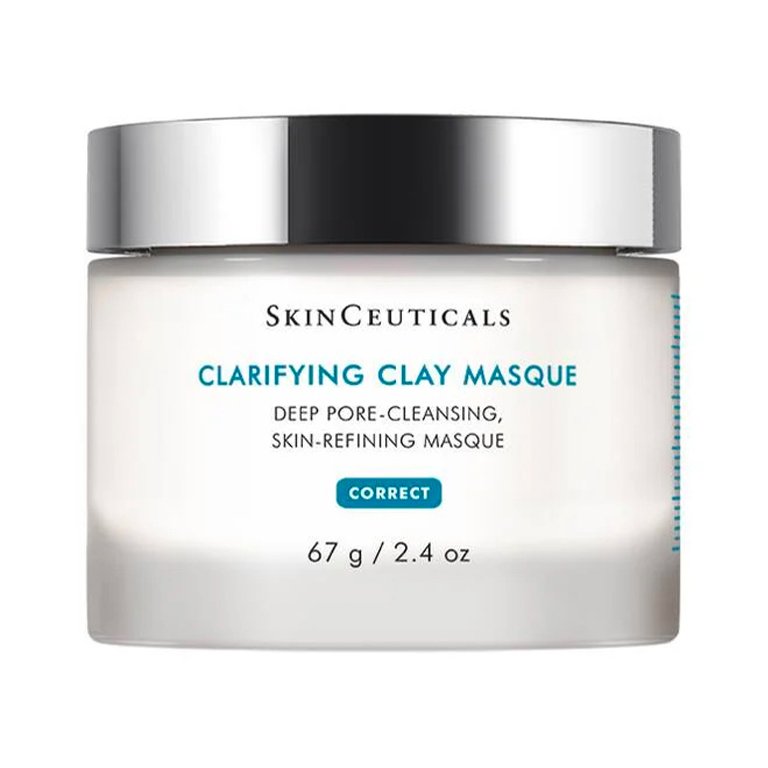 Charcoal Face Masks
Masks formulated with charcoal can detoxify the skin's surface because they work like a magnet to attract dirt and other impurities. These formulas are a perfect choice for all skin types as they give your skin a more radiant-looking glow. We love the
Freeman Polishing Charcoal + Black Sugar Gel Mask + Scrub
because it's infused with activated charcoal to purify skin without over-drying, while black sugar exfoliates.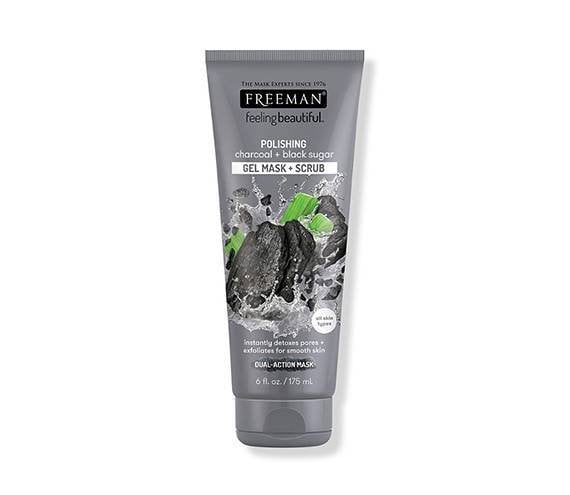 Sheet Masks
Unlike traditional clay or charcoal masks, sheet masks don't require a rinse after use, which makes them a great option when you need a quick fix. They're typically soaked in a beneficial serum to deliver a high concentration of potent ingredients in just one masking session. Want to take one for a spin? The
YSL Beauty Or Rouge Regenerating Sheet Mask
is the ultimate luxurious mask, with a dual-layer formula made for hydrating and nourishing.
Overnight Face Masks
Overnight masks are exactly what you need to enhance your beauty sleep. They are designed to be applied just before bed and worn throughout the night during your skin's regeneration process. Interested in trying one for yourself? We like the Kiehl's Ultra Facial Overnight Hydrating Mask, which is an intensely hydrating sleep mask infused with 10.5% squalane that leaves your skin feeling soft, supple, moisturized and refreshed by morning.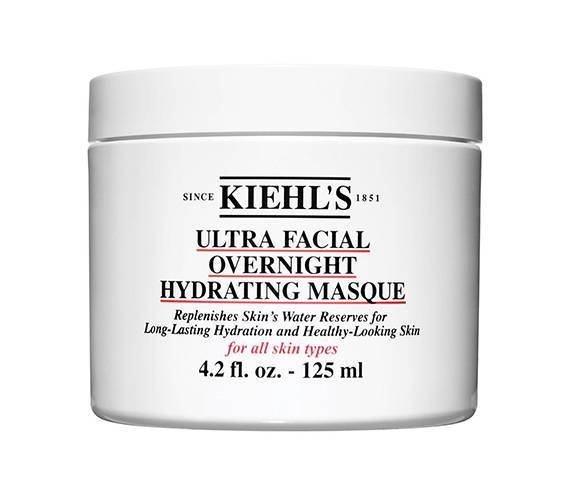 The Best Times to Reach for a Face Mask
During Your at-Home Spa Day
The next time you treat yourself to an at-home spa day, try including a face mask. Once you apply your favorite face mask, light a candle and experience extreme relaxation.
While Binge-Watching Your New Favorite Show
Catching up on your favorite show just got so much better. The next time you find yourself spending hours in front of the TV, apply a hydrating face mask. It's multitasking at its finest and will help revive dry skin.
During Your Meditation Practice
Facial masks are one of our favorite ways to relax our skin so why not do it while relaxing the mind, too? The next time you meditate, apply an aromatic facial mask that can help you get into the right frame of mind for your practice and provide your complexion with some hydration, radiance and whatever else it may need.
While Soaking in a Bubble Bath
If soaking in a bubble bath is one of your favorite ways to unwind, upgrade the entire experience by adding a deep cleansing clay mask to help draw out impurities and promote gorgeous-looking skin.
When Drinking a Glass of Wine
There's nothing quite like ending the work week with a glass of red and your favorite face mask. Don't believe us? Try it out for yourself and thank us later.
During a Flight
Ask any major celebrity for their in-flight skincare tips and more often than not they'll advise using a face mask because dry cabin air can cause your skin to dry out. The next time you fly, pack a hydrating mask in your carry-on and apply it to your skin. The hydration can help soothe uncomfortable skin caused by dry, recirculated cabin air and protective face masks and leave your complexion looking fresh and supple upon landing.
After a Flight
While applying a face mask during your flight is definitely a good move, don't forget to apply one after a flight as well. Like we mentioned, dry air on planes can wreak havoc on your skin, and there's no harm in upping the hydration ante to ensure your skin looks and feels its best.
After Time in the Sun
Even if you were extra cautious about exposing your skin to the sun, your skin may still feel taught, dry and uncomfortable after prolonged exposure to UV rays. If you feel like your skin could use a little hydration, reach for a cooling gel face mask. Bonus soothing points if your mask is formulated with aloe vera.
Before a Night Out
Heading out for a night with friends? Apply a facial mask at least an hour before you get ready. Certain face masks can help your skin appear more refreshed, renewed and ready for makeup application.
The Day After a Night Out
So, you had a drink (or several) and you fell asleep with your makeup on? It happens to the best of us. Just make sure you give you and your skin some necessary R&R with a hydrating face mask. Many hydrating face masks can help provide the skin with a boost of moisture and a natural-looking glow.
When You're Stressed
Ever heard of stressed skin? Yes, it's a thing. So do your complexion a solid and use a facial mask when you're feeling the pressure. We recommend reaching for a mask that has an aromatherapy-inspired scent to help you get your mind in a place of ultimate relaxation.
While You're Painting Your Nails
What's more relaxing than turning on some music, turning off your mind and painting your nails in your favorite shade, all while letting a mask envelop your skin? We'll tell you, not much.
While You're at Work
If you work from home and don't have any Zoom meetings planned, consider applying a face mask while you finish up some tasks. Allowing a sheet mask to absorb into your skin while you're checking things off your to-do list will give you the ultimate sense of accomplishment.
Before Bed
Prep your skin for slumber by applying a face mask right before slipping into the sheets. You can also reach for an overnight mask that will work to refresh your skin by morning.
Photo: Chaunte Vaughn
Read more

Back to top