How to Bronze Your Skin Without Sun Damage or Streaks
September 16, 2022
Self-tanner is our secret weapon for a more even, sun-kissed complexion. With the right application, it can make you look like you just spent a week tanning on vacation, minus the sun damage (and maybe the vacation). But if you've never used self-tanner before, or you have and ended up with streaky, patchy results in the past, you might be hesitant to give it another go. Below, we rounded up our favorite beginner-friendly self-tanner hacks to prep your skin and give any skin tone a natural-looking tan.
How to Prep Your Skin for Self-Tanner
Exfoliate the Night Before
Celebrity makeup artist Sir John recommends exfoliating the night before applying self-tanner. Doing so can help remove a buildup of impurities and dead surface cells to reveal smooth skin. The smoother your skin, the easier your application will be.
Cleanse Your Skin
After exfoliating your face and body, follow up with a gentle cleanser and nourishing body wash in the morning to ensure a clean canvas.
Moisturize Your Skin
While your skin is still damp from cleansing, apply moisturizer to hydrate your skin. Blend all over your face and body, and pay extra attention to areas of thicker skin like your hands, knees, elbows and ankles. These areas tend to soak up excess self-tanner, so be sure to moisturize thoroughly to avoid unwanted dark patches.
How to Apply Self-Tanner
Now that your skin is prepped, it's time for the physical application. Here are a few best practices to keep in mind.
Make Sure Your Skin Is Dry
Is your skin still damp from moisturizing? Hold off for a few minutes before applying your self-tanner. The product applies more evenly on dry skin.
Apply in Sections
Apply the self-tanner in sections — arms first, then legs, then torso, etc., — to ensure you've covered all areas thoroughly. Wondering how to get tanner off your hands? Either wear protective mitts, or apply a heavy layer of lotion to your hands and wash them immediately after you apply the self-tanner.
Stay Put for 10 Minutes
After you've coated your skin in self-tanner, wait at least 10 minutes before putting on loose clothing. You'll want to stay in loose clothing for about three hours to allow time for the self-tanner to settle in without staining your clothes.
Tips for Fair Skin Tones
Those with fair skin should be the most diligent when applying self-tanner. Every missed spot and streak is more noticeable, so it's important to choose a self-tanner that's easy to apply. Try the L'Oréal Paris Sublime Bronze Self-Tanning Water Mousse. It has a lightweight finish that's easy to apply for streak-free results and offers a gradual tan. Sir John also recommends the L'Oréal Paris Sublime Bronze Towelettes for Body. "The towelettes are literally foolproof — you just use them all over the body for a streak-free tan. Plus, they are travel-friendly," he says.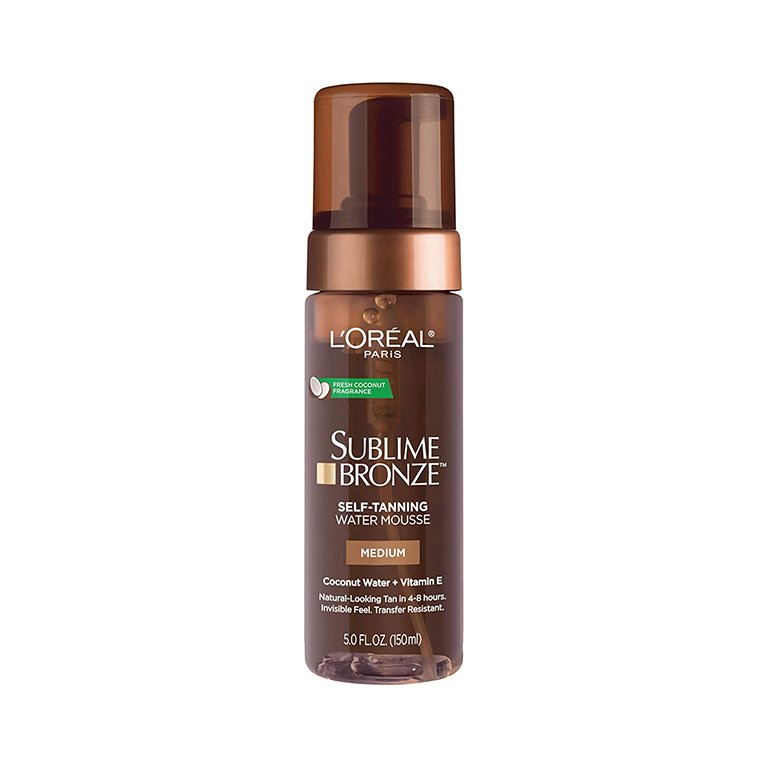 Tips for Medium Skin Tones
Medium skin tones can go in a couple of different directions — up a notch to a deeper tan or a step down for something less committal. If you're looking to go with the former, try the St. Tropez Self Tan Classic Bronzing Mousse. It's formulated to provide a streak-free, easy-to-apply tan that lasts for 10 days.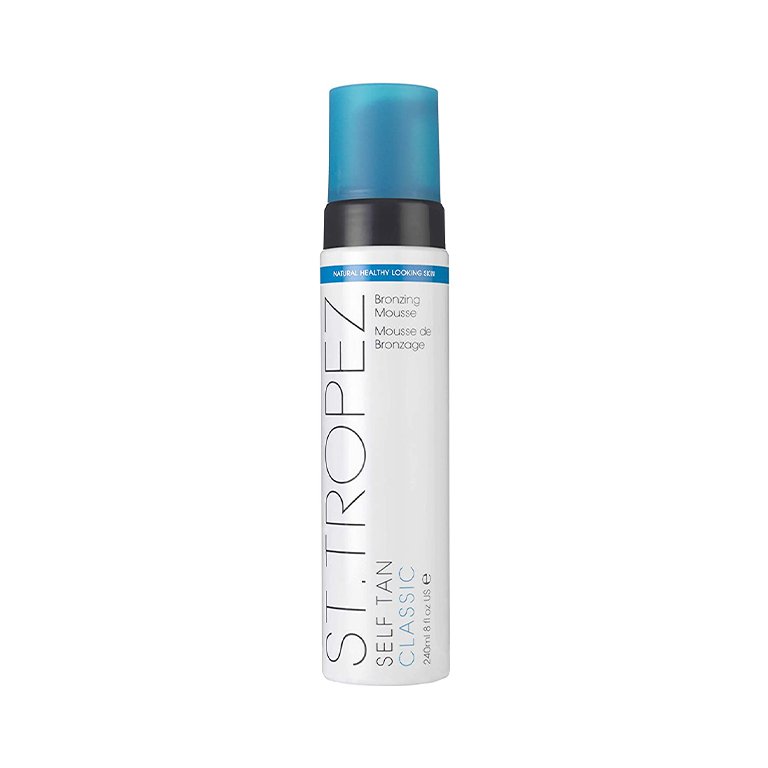 Tips for Dark Skin Tones
Darker skin tones can choose from a wide array of self-tanning formulas, such as mousses, lotions, serums, mists and more. Depending on the results you're aiming for — think: weekend at the beach or a subtle faux glow — you can build layers to your desired bronzing preference. To achieve that lit-from-within glow, we recommend the L'Oréal Paris' Sublime Bronze Self-Tanning Serum. This streak-free formula will give you a naturally bronzed glow for up to two weeks. If you want to look extra sun-kissed, try the L'Oréal Paris Sublime Bronze Tinted Self-Tanning Lotion in Deep Natural Tan. This vitamin E-enriched lotion will give you a natural-looking, streak-free tan with a subtle shimmer.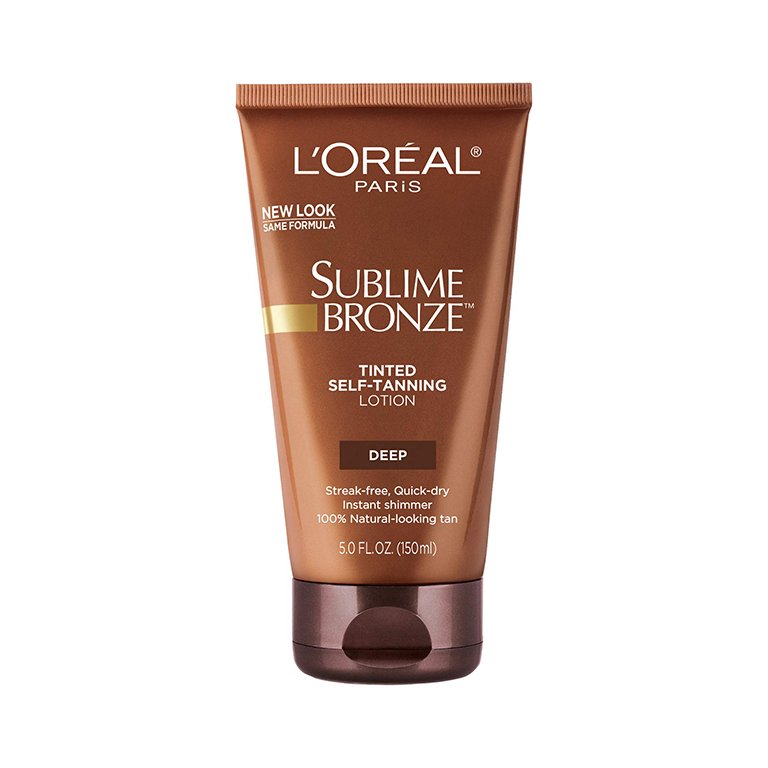 Photo: Chaunte Vaughn
Read more

Back to top