Celebrity Esthetician Shani Darden's Top Skin-Care Secrets
December 23, 2019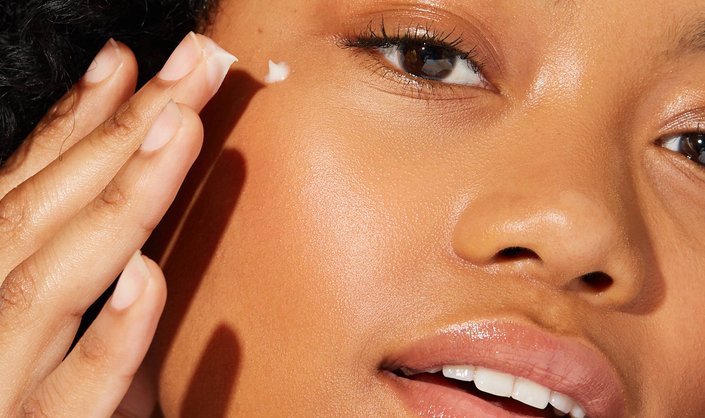 Estheticians rank high on our long list of skin-care professionals that we look to for advice and suggestions to help keep our skin in line. Although they're not licensed dermatologists, an esthetician's fundamental goal is to create glowing, radiant and healthy-looking skin, making them reliable sources for information. We sat down with celebrity esthetician Shani Darden to share some of her basic tips and tricks that can help us achieve the skin of our dreams. Ahead, read on for some rituals she does in her everyday routine that you can try out for yourself. 
Tip #1: Use the Right Cleanser 
Cleansing your skin is skin-care non-negotiable. If you want a healthy-looking complexion, be sure to reach for a cleanser once or twice a day, but be mindful of the time of year. "A gentle cleanser that doesn't strip your skin is essential, especially in the winter," says Darden. "I love the Garnier SkinActive Micellar Cleansing Water with Rose Water to thoroughly remove all makeup without being harsh on the skin."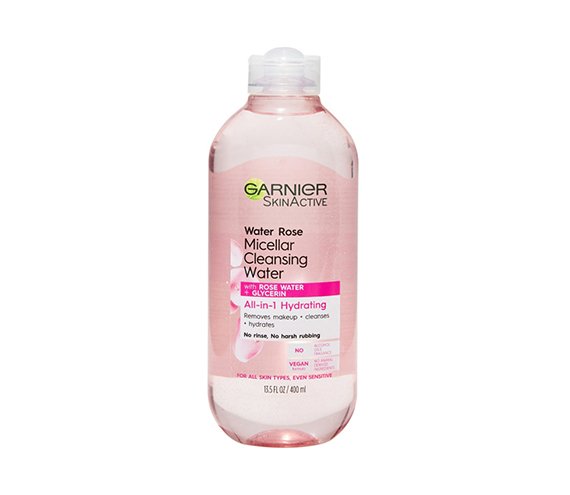 Tip #2: Don't Skip Out on a Hyaluronic Acid Serum 
Keeping your skin moisturized and hydrated is key for reducing the appearance of fine lines, wrinkles and keeping that lit-from-within complexion. The skin-care gold standard for adding that hydration? Hylauranic acid. "I always recommend hyaluronic acid serum, like the Dr. Nigma Serum No 1, before your sunscreen in the morning and before moisturizer at night to add much needed hydration to your skin," explains Darden. If you're looking for a drugstore option, we love the L'Oréal Paris Pure Hyaluronic Acid Serum.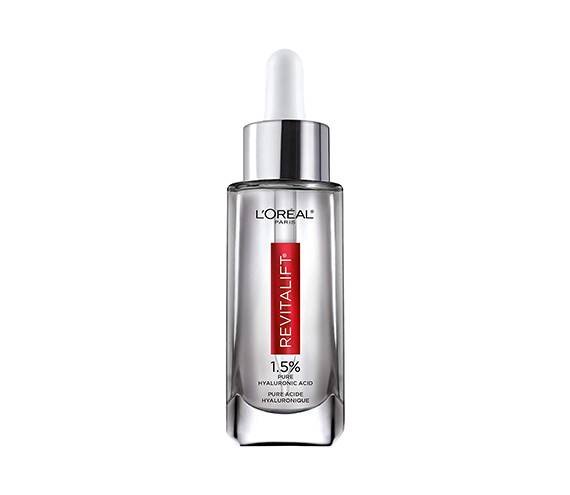 Tip #3: Sleep With a Humidifier
Having your heat on blast during the winter can have some serious consequences for your skin. The hot, dry air can strip your skin of all its moisture, which is why Darden recommends investing in a humidifier. "Sleeping with a humidifier in your bedroom can help so much to counteract dry air," she says. "It will add moisture back into the skin and help your skin hold on to moisture as well."
Tip #4: Use Gauze to Remove Cleanser
"One of my little skin-care secrets is using gauze to remove cleanser," says Darden. "It helps to gently exfoliate skin in the process leading to a brighter, smoother complexion." Exfoliating gently is especially important in  winter when most people have drier, more sensitive skin. "People are sometimes hesitant to exfoliate in the winter, but it's so essential," she adds. "Exfoliating will remove the dead layer of skin on the surface and allow products to properly absorb." 
Tip #5: Have a Morning and Evening Skin-Care Routine 
If you want to revive a dull-looking complexion, consider creating a special morning and evening skin-care routine, like Darden. In the morning, she says it's imperative to have a gentle cleanser, antioxidant serum and sunscreen in your line-up. At night, Darden recommends a treatment serum, like a retinol, alternating with a chemical exfoliant one to two nights a week, followed by a hydrating serum and a moisturizer for your skin type. "For normal to dry skin types, I love the Garnier SkinActive Water Rose Moisture Cream. It has rose water and hyaluronic acid to deeply hydrate without causing congestion."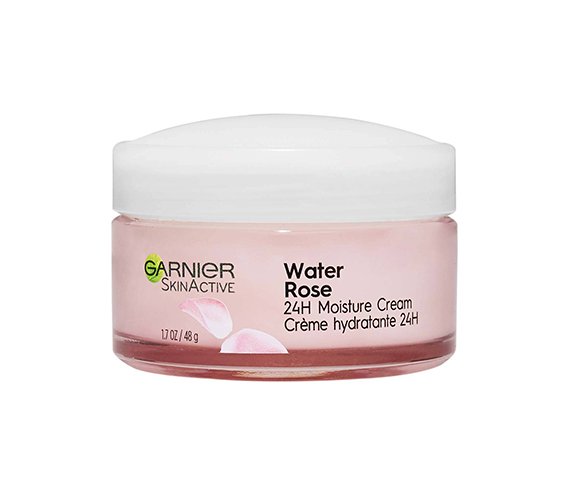 Tip #5: Try LED Light Therapy 
If you don't know, LED light treatments work by emitting infrared lights that cause heat in different wavelengths to provide the skin with certain benefits. One of Darden's skin-care rituals is starting every morning using her Deesse LED Mask for 20 minutes. "It's a great way to boost collagen in the skin, minimize fine lines and wrinkles, and boost circulation to start your day off with an amazing glow."
Read More:
I Used a Different Face Mask Every Night for a Week — Here's What Happened
These Best-Selling Facial Cleansers on Amazon Are Less Than $20
Is That Spot a Birthmark, Mole or Freckle? Here's How to Tell
Read more

Back to top