Career Diaries: COSRX Founder Jun Sang Hun on How the K-beauty Brand Is Revolutionizing Skincare
November 30, 2021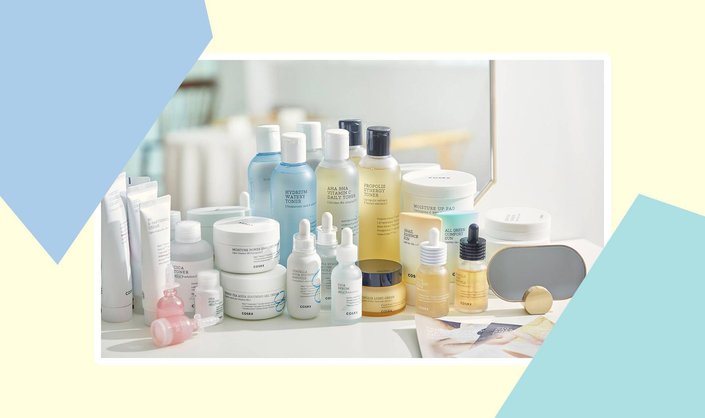 Even if your skin hasn't had the pleasure of experiencing the soothing and healing effects of COSRX products, chances are, you've seen the brand's influence in your skincare routine. The brand has been a pioneer in categories like pimple patches and TK. COSRX was introduced to Korea in 2013 and eventually made its way stateside, where its popularity only grew during the K-beauty boom. Founder Jun Sang Hun spoke to Skincare.com about the brand's ingredient-focused lineup, which includes snail mucin and propolis, its customer-first philosophy and more. 
What inspired you to create COSRX?
For the past 10 years, I've been curating K-beauty products that meet the individual consumers' needs and trends of each country for the global market, including Korea. Personally, I have sensitive skin, and I found that I wasn't able to use a lot of products  s out there in the market. As a result, I started curating skincare products that suited my skin type, which led me into the industry. 
Rather than pursuing standard beauty through skincare, I wanted to share my experience with our customers through accessible products that can help solve their skincare concerns, and help them regain  their confidence. Starting off with Korea, I expanded this idea to surrounding countries..Unlike other K-beauty brands, I still wanted to focus on the basis of Korean skincare including technology, function and ingredients. Built upon collective data, I created a list of active ingredients that are based on simple ingredients, which later become COSRX.
On the COSRX site there's this line: "Our perspective on beauty has always been in touch with our customers' lifestyles." What does that mean exactly? Who is the COSRX consumer?
Once we look into the lifestyles of people, we can provide products that are user-friendly and satisfactory to our customers, whether it be COSRX or non-COSRX products. As an example, visible spot treatments used to be the main product within the global market. In order to improve this , the COSRX Clear Fit Master Patch, made of hydrocolloid, became the first pimple patch that is undetectable and helps your skin heal faster.
What are your thoughts on the American beauty industry vs. K-beauty? 
There is a huge difference between the American beauty industry and the K-beauty industry. The Korean consumers focus a lot on skin texture, rather than makeup. Time wise, Koreans tend to invest a lot in skincare. As proof, the idea of the 10-Step Skincare Routine was created within the K-beauty industry.
What's one business lesson you've learned from building COSRX?
I believe that it is crucial to know how to listen. When doing business, there's a lot of difficulties that we run into. You need to be flexible at certain moments, but keep pursuing your philosophy.. Listening and learning to our customer's real-time feedback is also key and becomes a foundation when making decisions.
What's next for COSRX?
In order to focus on creating products that are true to COSRX, we recently reinforced our research on formulas and customers even more. We are planning to upgrade our pre-existing, signature formulas based on the review data that our customers gave us. We try our best to sincerely care for our products and customers. I humbly think that research and development is the basis, and based on the trust that we built together with our customers, we develop more products that are true to us.
Photo courtesy of COSRX
Read More:
Career Diaries: How the EADEM Founders Are Reframing the Industry's Approach to Melanin-Rich Skin
How to Try the 10-Step Korean Skincare Routine
7 Korean Beauty Trends That Should Be on Your Radar
Read more

Back to top