4 Things Your Dermatologist Wishes You Did in the Springtime
March 27, 2020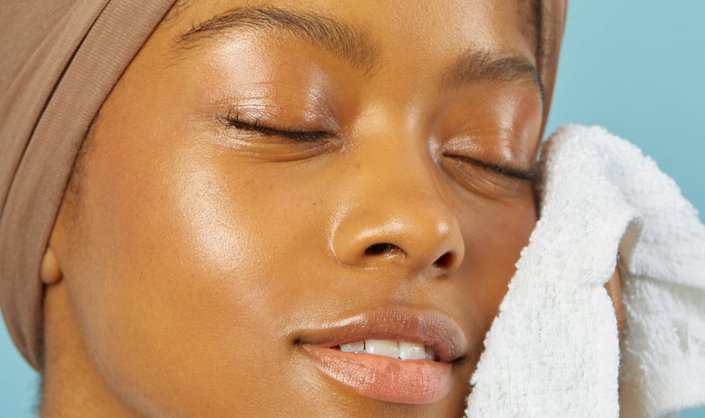 Winter is arguably the toughest season on your skin — from the chilling temperatures to the harsh winds and just overall lack of moisture in the air. When spring finally rolls around and temperatures start to creep up, our complexions are often in need of some major TLC. Thanks to the dry air and artificial heat, our winter skin-care regimen tends to be centered around deep hydration, which begs the question: What should be our skin-care focus in the spring?
To get some answers — and make strides towards our best skin of the season — we consulted with board-certified dermatologist and founder of Vibrant Dermatology, Joyce Imahiyerobo-Ip, M.D. Check out her tips, ahead.
Spring Skin-Care Tip #1: Exfoliate
Cold, dry air has surely left extra dead skin cells behind on the surface of your skin, but exfoliation can help to slough them away. I suggest a chemical peel for your face, performed by a board-certified dermatologist, and a DIY sugar scrub for the rest of your body. Pay extra attention to elbows and knees and always exfoliate before hair removal. 
Spring Skin-Care Tip #2: Swap Out Your Moisturizer
Swap your heavy moisturizer for something a little lighter. Skin will hold more water in the spring and summer, so you won't need as much moisturizer. Your heavy winter moisturizer could leave you feeling and looking a little greasy. In general, I recommend that creams be used in the winter and lotions be used in the summer. One of my favorites is the CeraVe AM Lotion because it contains sunscreen and is really inexpensive. If you are looking for a more elevated springtime moisturizer, try the HydroPeptide Nimni Day Cream.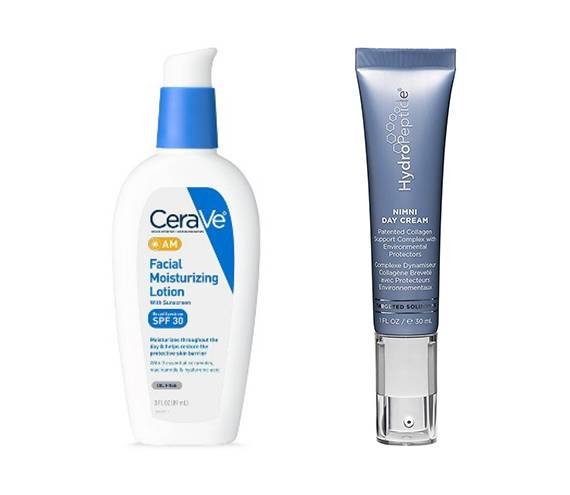 Spring Skin-Care Tip #3: Never Forget Your Sunscreen
In the winter, we may be able to get away with using a moisturizer that includes an SPF 30, but once we move into the warmer months, I suggest using a sunscreen separate from your lotion and makeup that is at least SPF 50 (try the La Roche-Posay Anthelios Ultra Light Fluid Facial Sunscreen SPF 60). When enjoying the sun for a prolonged period of time — like at the beach, on a hike or by a pool — sunscreen needs to be applied every two hours because after that time, it is no longer effective, in addition to taking other sun-protection measures. Sometimes, people do not reapply because they are concerned about ruining their makeup. In this instance, I recommend using an SPF 50 mineral powder that will allow you to freshen up your makeup and provide sun protection.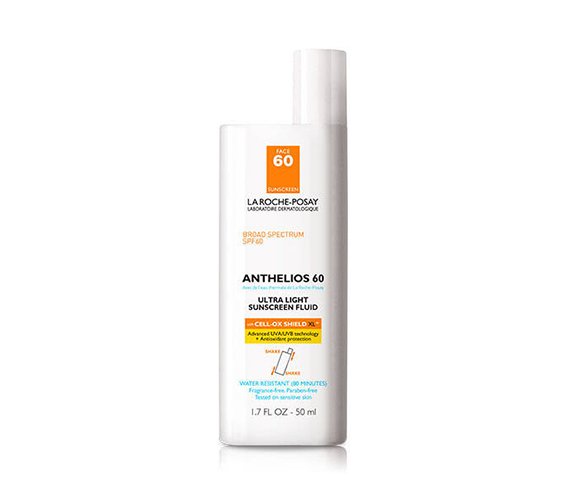 Spring Skin-Care Tip #4: Spring Clean Your Products
It's so important to make sure you give your skin-care routine a good spring cleaning. When you open the windows and start your spring cleaning at home, don't overlook your personal products. Toss anything that is past its expiration date or over six months old and be sure to give your makeup brushes a deep clean. Products with SPF will lose their effectiveness overtime so this is a good time to replace them as well.
Read More:
Serums, Ampoules, Emulsions and Essences: Is There Really a Difference?
Why Dead Skin Cells Build Up and How to Get Rid of Them
These Are the Best Moisturizers to Wear Under Makeup
Read more

Back to top