6 Skin Care Tips Drag Queens Swear By
December 17, 2018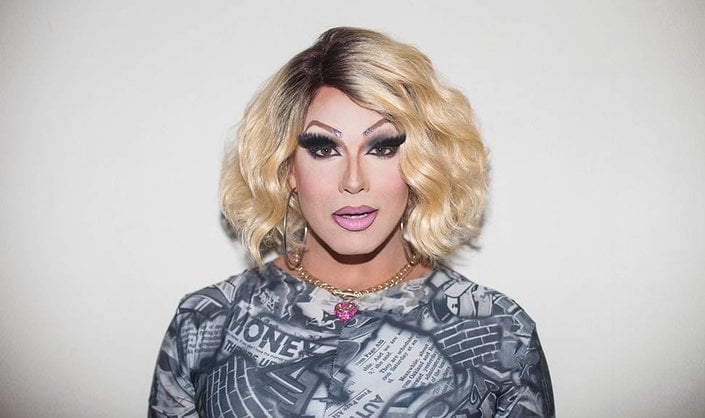 We're stating the obvious here, but drag queens—with their bold, dramatic, and beautiful beauty looks—are no strangers to makeup. And while cosmetics can help mask the look of imperfections and transform skin from drab to fab instantly, they're shouldn't act as a substitute to adequately caring for your skin. Miss Fame knows this all too well, boasting a skin care routine that's nearly as thorough and extensive as her makeup routine. Don't believe us? Check out this video where she offers some of her best skin care tips. We've laid out a few of them, below!
Tip #1: Always Remove Makeup Before Bed
This tip seems like a no brainer, but you'd be surprised how many people go to bed with a full face of makeup on. The issue with doing so is you're not allowing your skin to breathe while you snooze, which is actually one of the most important times of day for natural skin repair and restoration. Caked on cosmetics can suffocate your pores and hinder this process, not to mention mix with other impurities on your skin or pillowcase and cause subsequent breakouts. As mentioned in her YouTube video, Miss Fame likes to focus on removing eye makeup first before using a facial cleanser to remove long-wear makeup (and adhesive glue) on the face and neck. Since it's imperative to ensure all traces of dirt, impurities and makeup are fully removed, Miss Fame likes to use a cleansing towelette as the final step. Once the towelette wipes clean, you're good to move on to your next skin care step whether that be a toner, mist, serum, essence, or moisturizer.
Tip #2: Use a Cleanser for Acne-Prone Skin
Do you wear a ton of makeup? Miss Fame does and can admit that wearing makeup for multiple hours throughout the day can take its toll on skin. "When you're [wearing makeup] for almost 12 hours per day, your skin gets suffocated and then you end up breaking out," she says. While Miss Fame didn't mention that she uses a cleanser for acne-prone skin, it certainly can't hurt if you are prone to breakouts. Find a formula that's formulated with acne-fighting ingredients like salicylic acid or benzoyl peroxide. 
Tip #3: Use a Hydrating Mist Before Makeup
In order to keep your skin looking dewy and glowing for a drag show or otherwise, Miss Fame recommends using a hydrating mist to fortify and hydrate your skin. "I don't like to use it to set my makeup," she explains. "I like to use it on bare skin first before I apply any topical products. It helps with making your skin feel hydrated again." After cleansing, spritz on your favorite hydrating facial mist before moving on to the rest of your routine. 
Tip #4: Incorporate a Hyaluronic Acid Serum into Your Routine

 
Hyaluronic acid is an ingredient that can hold up to 1000x its weight in water, so it's a popular pick for serums, creams, lotions, and moisturizers. In fact, it's a staple ingredient in Miss Fame's skin care routine to keep dryness and flakes at bay. When using a hyaluronic acid serum Miss Fame recommends to, "apply it through the neck and the face before moisturizer, sunblock and makeup."
Tip #5: Don't Forget to Exfoliate
A surefire way to deal with skin that looks dull and feels rough is to skip out on regular exfoliation. Once per week, reach for a physical exfoliator (like a scrub) or chemical exfoliator (like an acid) to slough away dead surface cells and reveal brighter-looking skin. Miss Fame recommends using an acid-based peel if your skin can tolerate it. "It's like exfoliating without using a scrub," she says. "They're an acid so they help with cell turnover of the skin."
Tip #6: Use an Eye Cream
While every part of a makeup look is important, drag queens arguably spend the most time on the eyes. Keep the skin around your peepers looking and feeling their best with an eye cream. "I want to keep the hydration nice for underneath the eye because that skin is very thin and needs extra TLC," Miss Fame says.   
Read more

Back to top