Happy Cleanse Your Skin Week! To Celebrate, We're Debunking Cleansing Myths
July 29, 2020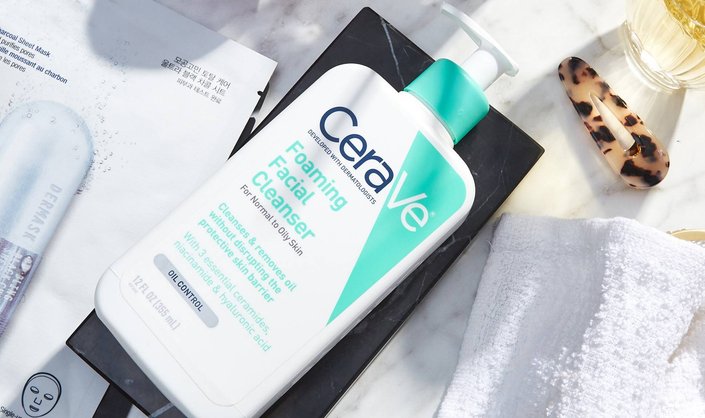 Happy Cleanse Your Skin Week! If you don't know, this week-long holiday was founded by our sister brand CeraVe to educate skin-care enthusiasts everywhere about all things cleansing your face. Cleansing is the first and probably most important step of every skin-care routine. And while it may seem straightforward, there are actually a lot of myths floating around about washing your face that could be creating more harm than good for your skin. Ahead, we're debunking the most common misconceptions. 
MYTH 1: All Cleansers Are Created Equal
Cleansers come in different shapes, sizes, textures and bases — think: foams, gels, oils and creams. "Many people think they are helping their skin by cleansing with water only or using any type of soap or wash," says board-certified dermatologist and CeraVe ambassador Dr. Shari Marchbein. "But the truth is, your cleanser should be tailored to your skin type and concerns." According to a survey conducted by CeraVe, one-third of Americans feel that they don't fully understand the purpose of ingredients or know what ingredients to look for in a cleanser. That's where we can help.
How to Choose a Cleanser for Your Skin Type
Dr. Marchbein recommends a gentle and hydrating cleanser that contains ceramides for all skin types. "Ceramides help to restore the skin's natural barrier, lock in moisture and keep impurities out," she says. 
For normal skin, try the CeraVe Hydrating Micellar Water. This no-rinse French beauty favorite uses gentle micelles to remove impurities without stripping the skin of moisture, thanks to its formula that's rich in three essential ceramides, hyaluronic acid and niacinamide. In addition to cleansing the skin of impurities, this micellar water hydrates the skin, removes makeup and helps restore the skin barrier.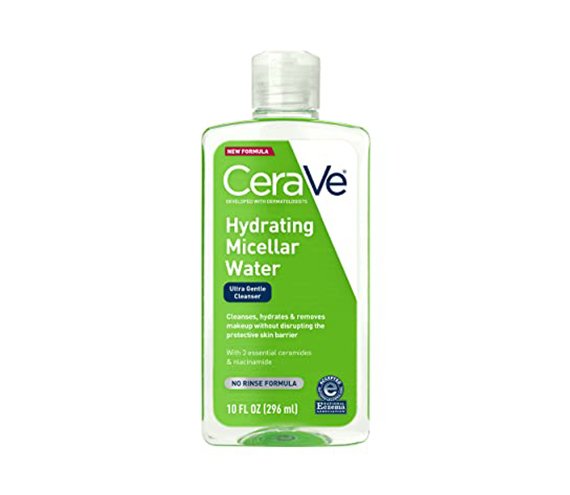 For dry to very dry skin, try the CeraVe Hydrating Facial Cleanser. This gentle cleanser is one of Dr. Marchbein's favorites. "It effectively cleanses the skin to remove oil and toxins from the day," she says. "It also features hyaluronic acid to retain the skin's natural moisture and patented MVE technology for all-day moisturization." 
For oily skin, try the CeraVe Foaming Facial Cleanser. Foaming cleansers start out as a liquid and transform into a foam upon contact with water to help lift away surface impurities. They often get a bad rap as being incredibly drying, but this formula won't disrupt the skin's natural protective barrier as it cleanses the skin and removes oil.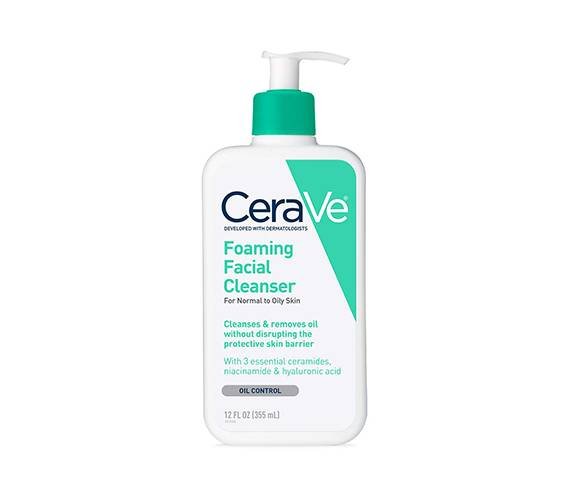 For acne-prone skin, try the CeraVe Acne Foaming Cream Cleanser, which is formulated with benzoyl peroxide to help clear current pimples and blackheads and prevent new ones from forming. 
For sensitive skin, try the CeraVe Makeup Removing Cleanser Cloths. The non-drying, non-irritating and no-fragrance formula is gentle enough for your skin type, and it removes makeup, dirt and oil from your complexion.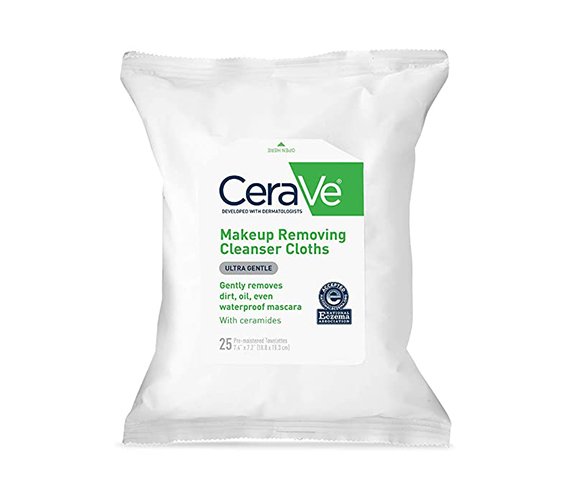 MYTH 2: You Should Wash Your Face With Hot Water
Despite what you may think, lukewarm water is the optimal temperature with which to wash your face. Cleansing with water that's too hot can cause unwanted dryness. While we're on the topic, allow us to dispel another common myth: Cleansing your skin with cold water will not "close" your pores. The truth is that pores do not open and close, so don't worry about splashing cold water onto your face during cleansing. Lukewarm water is the way to go.
MYTH 3: Harsh Scrubbing Means a Deeper Clean
Trust us, we want impurities and dirt off our skin's surface, too, but scrubbing aggressively won't help remove grime more effectively. In fact, harsh scrubbing may cause irritation and dryness. When it comes to skin care, gentle should be your motto. Treat your skin with a tender touch and you're more likely to avoid damaging your skin. When cleansing, use a gentle face wash — like the CeraVe Hydrating Facial Cleanser — and apply it in light, circular motions with your fingertips.
MYTH 4: You Don't Have to Moisturize After Cleansing
Everyone should moisturize after cleansing — oily skin types included. Even if your cleanser is formulated with hydrating ingredients like ceramides and hyaluronic acid, it's important to hydrate your skin post-cleanse with facial creams, lotions, serums and more. One of our favorites is the CeraVe Moisturizing Cream. For best results, apply moisturizer while skin is slightly damp for better absorption.
MYTH 5: Steer Clear of Bar Soap
A big cleansing misconception is that all bar soaps are bad for your skin, and should be avoided. "Bar soaps have received an unfortunate reputation of causing dry skin," says Dr. Marchbein. "Some bar soaps can strip the skin of moisture, but the right soaps will not." For example, the CeraVe Hydrating Cleanser Bar effectively cleanses the skin without disrupting the skin's barrier. In fact, it's formulated with CeraVe Moisturizing Cream to help add moisture to the skin. 
MYTH 6: The More You Wash, the Better
The question of how often one should cleanse is a tricky one. Some dermatologists suggest twice per day (morning and night), while others say one face-washing session per day will suffice. While we may not have a definitive answer for how often to cleanse, most derms agree that over-washing your skin is a terrible idea. "Despite how important cleansing the skin is, it can be damaging if overdone, which many people don't realize," says Dr. Marchbein. Cleansing your skin excessively can strip the skin of moisture and cause unwanted dryness. If you have oily skin, excessive cleansing can not only cause dryness but also a hypersecretion of oil. Create a routine that makes the most sense for your skin type and concerns. If you're concerned about drying out your skin with your face wash, make sure your arsenal is stocked with gentle, hydrating cleansers only that won't strip the skin of moisture, such as those offered by CeraVe. Remember, the right cleanser should make your skin feel fresh, clean and light.
MYTH 7: Your Skin Should Feel "Tight" After Cleansing
If your skin feels tight after cleansing, it likely means the product you're using is too harsh. That tight, squeaky-clean feel can allude to your skin being overly dry due to a loss of natural oils. If this is the case for you, swap your current cleanser out for a gentler formula.
Hero Asset: Chaunte Vaughn



Read More: 
3 CeraVe Moisturizers for Dry Skin
Why the CeraVe Resurfacing Retinol Serum and Acne Foaming Cleanser Are the Ultimate Acne-Fighting Duo
Is Your Skin Purging or Breaking Out? Here's How to Tell the Difference
Read more

Back to top