How to Transition Your Skin-Care Routine for Fall
October 01, 2019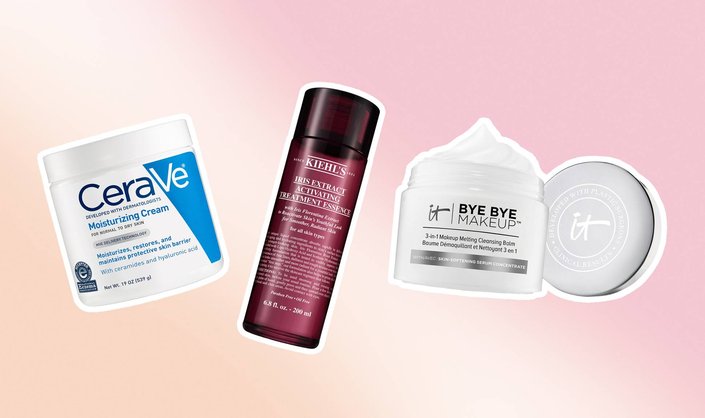 Finally, it's officially fall! Time for pumpkin-spiced everything, cozy knit sweaters and, of course, a skin-care reset. After months of laying out in the sun (fully protected, we hope), now is the best time to check in with your post-summer skin and assess how it is currently doing and what it needs to get prepared for a new, cooler season. To help you discover the best way to choose a fall skin-care routine, we tapped board-certified dermatologist and Skincare.com consultant Dr. Dhaval Bhanusali. Ahead, we're sharing his tips on how to seamlessly transition your skin-care routine from summer to fall. 
TIP 1: Assess the Sun Damage
With summer coming to a close, Dr. Bhanusali says fall is a great time to schedule your annual full-body skin check. You'll want to make sure your fun in the sun didn't come with too many consequences. We can't say it enough but the best way to remain proactive and prevent adverse effects, like premature signs of aging and skin cancer, is to apply (and re-apply) sunscreen anytime you're out in the sun. Make sure to use a broad-spectrum SPF of 30 or more and wear it every single day, regardless of the temperature outside. Sunscreen is the one product that everyone needs to wear every day of the year, no matter your age, skin type or tone.
Tip 2: Focus on Hydration
"I recommended moisturizing more often in the fall, especially after getting out of the shower," Bhanusali  says. He also notes that using a moisturizer immediately after cleansing is the optimal time to do so because it helps to lock in that hydration provided by the water. If you like your showers to be hot (as most of us do when the temperatures start to drop), Dr. Bhanusali says to make sure you limit them to five minutes or less. "Your skin barrier won't be as secure," he explains. "You'll risk stripping the skin of good oils which can lead to dryness."
While summer is all about lightweight hydration and less is more, fall is a time when you'll want to embrace more emollient formulas in your skin-care routine. "Replace the light, oil-free moisturizer with something a little thicker," Dr. Bhanusali recommends. "If you have particularly dry skin, using a product formulated with hyaluronic acid may be beneficial for increasing the hydration of the facial skin." Consider using the CeraVe Moisturizing Cream for its rich but non-greasy formula.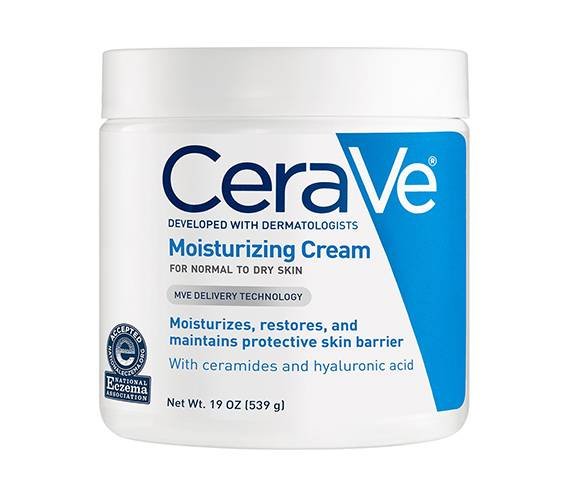 Tip 3: Swap Out Your Summer Skin-Care for Fall Products
Cleanser: 
If you experience dry skin in the fall, consider replacing your current face wash for a cleansing balm to help keep your skin hydrated while removing any dirt and impurities. We recommend the IT Cosmetics Bye Bye Makeup Cleansing Balm. This 3-in-1 cleansing balm is formulated with hyaluronic acid and antioxidants to provide a deep clean without stripping your skin of its moisture.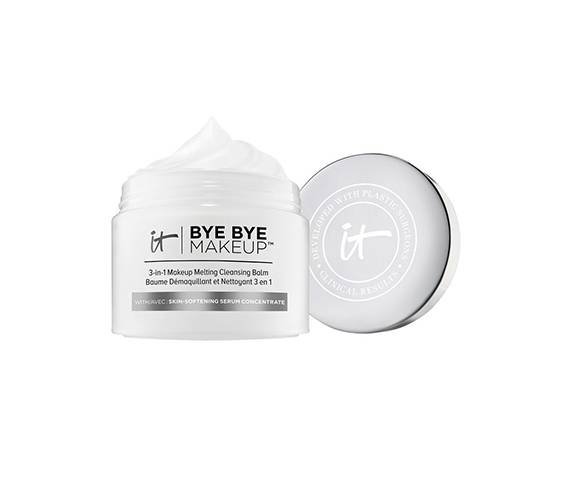 Toner: 
While you may have reached for toners during the summer to help keep your skin's pH balanced after multiple trips to chlorine-infused swimming pools, try swapping out that toner for a Korean skin-care staple: essence. These hydrating skin-care products can help to prime your skin for the rest of your skin-care routine. We love the Kiehl's Iris Extract Activating Essence because it hydrates the skin while reducing the appearance of fine lines and improving your complexion's radiance.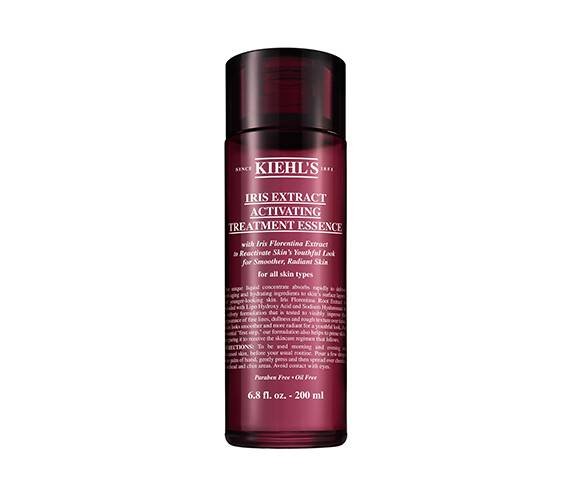 Exfoliators: 
We know you probably wanted to preserve your tan (which you hopefully got from a bottle) for as long as possible throughout the summer, which means you might have been skipping out on some regular exfoliation. We totally get it, but now is the time to add exfoliating back into your routine. Slough away any dead skin cell buildup on your skin's surface and help reveal a brighter and more youthful-looking complexion. While you can choose between mechanical or chemical exfoliators, be sure to keep your exfoliation to no more than 1-3 times each week and don't forget to always moisturize afterward. 
Retinol: 
Now that summer is over, it's the perfect time to add retinol back into your skin-care routine. Normally, retinol makes your skin very sensitive to sun exposure, which is why you might have been taking it easy on this anti-aging ingredient. But now that the temperature is dropping and the sun is hiding more often, feel free to reintroduce retinol into your regular routine this fall season. 
Read More: 
21 of the Best Skin-Care Tips of All Time
The Best Skin-Care Routine for Sensitive Skin
21 Paraben-Free Skin-Care Products You Can Feel Good About Using
Read more

Back to top