Career Diaries: Aishe Balic and Sai Demirovic, Sisters and Co-Founders of Glo Spa NY
July 19, 2019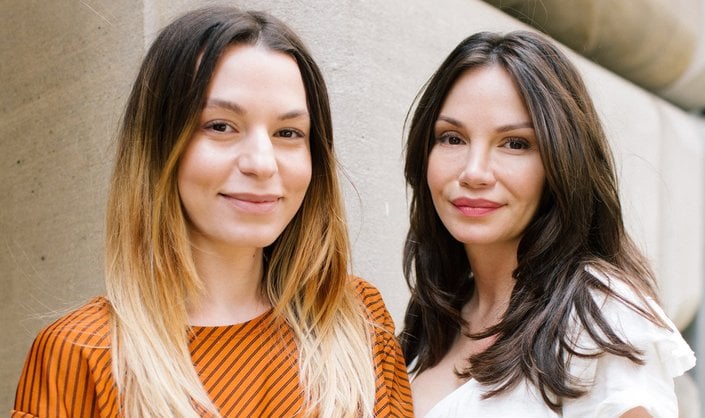 Sisters Aishe Balic and Sai Demirovic never suspected they would be running their own spa together until it happened, just like that. That's because they both went to college to study fields not even remotely related to the beauty industry and had an entirely different plan as to what they would do with their lives. However after realizing their true passion for skin-care, Balic and Demirovic went on to found Glo Spa NY, a trendy, state-of-the-art — and really cute, may I just add — spa in the Financial District of Manhattan. Complete with decor that will make you want to redecorate your entire apartment and expert technicians that will just as candidly answer all of your skin-care questions as they will chat about the amazing sale they shopped the weekend prior, the atmosphere at Glo Spa leaves you feeling comfortable and confident when you walk out the door. 
To learn more about their journey to becoming the boss babes transforming people's skin on Lower Manhattan that they are, we sat down with Balic and Demirovic. Ahead, find out what the most common question an esthetician gets asked on a daily basis and the sisters' number one skin-care tip of all time (it may really surprise you!). 
How did you get your start as estheticians? 
Sai: I had originally went to college and majored in biology but was working part time at a spa. I loved the atmosphere and decided I wanted to be in beauty and skin care and have been doing it ever since.
Aishe: Initially I went to college and received a Bachelor's in business but it didn't take me long to realize that I just wasn't passionate about any role I would take on. I went to esthetics school not only for a career change but also because I was always drawn to this industry. It was the best decision I have ever made. I love skin care and making people look and feel great about themselves; becoming an esthetician felt like I had arrived at where I was meant to be. 
When did your love for skin care start?
Sai: When I developed adult acne, I started to take skin-care more seriously. In the process of learning about my own skin, it made me realize I can help a lot of people when it comes to acne and other skin issues.
What made you want to start your own spa with your sister?
Aishe: My sister and I have always talked about opening a spa together, but it never actually felt like it was truly going to happen. Until one day, it did and who better to team up with then the person you trust most?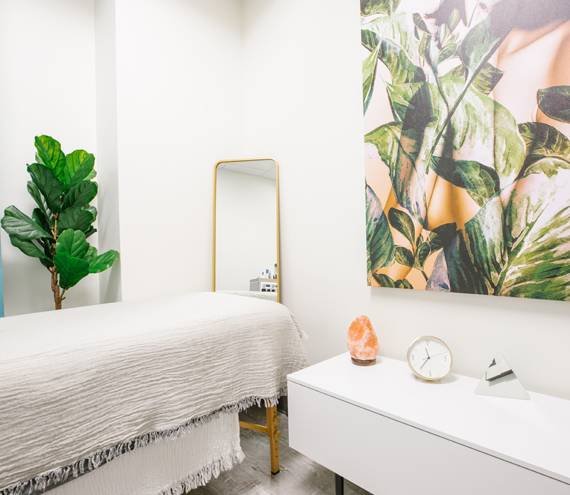 What advice do you have for aspiring female entrepreneurs?
Aishe: Do not be afraid to fail. That was something that I had a hard time getting over, but if you haven't tried, then you have already failed. You will always want to be the expert in your business, so never stop learning. Knowledge is key in any industry, and learning never really ends because change in an industry and/or technology is inevitable. There are many levels to being successful. Just remember that you can do anything you put your mind and heart too.
Name your favorite treatment at GLO Spa NY?
Aishe: The JetPeel/ Dermalinfusion combo facial is my favorite treatment. It targets so many layers of the skin and provides you with instant gratification along with the wow factor once you are done. Your skin is absolutely glowing afterwards. 
Where do you hope to see GLO Spa NY in ten years?
Sai: Having multiple locations in multiple parts of the U.S. — and who knows — the world?
Aishe: A few successful locations would be amazing. 
What's your biggest skin-care tip of all time? 
Sai: Less is always more! If you're a big skin-care junkie, take one night out of the week where you go to bed with bare skin. I feel like allowing your face to breathe and regenerate on its own can be just as healthy as constantly putting product on your face.
What's the most common question your clients ask you? 
Sai: "How can I make my pores smaller?" — and the answer is not simple. Your pore size is your pore size and it is nearly impossible to make them disappear. But with regular cleansing facials, clean pores will look smaller and your skin more vibrant, giving the appearance of smaller pores.
If you weren't an esthetician what would you be doing? 
Sai: If I were not in the beauty industry, I would be working on environmental science. Taking care of the planet is something I hold very close to my heart. My clients already know when they're with me that we're talking about climate change and top climate news.
Aishe: I wish I could say "feeding all of the starving children in the world," but most likely, I would  be working a 9-5 job or a stay at home mom for a few years. Luckily owning a spa allows me to be flexible with work and time with my kids. 
Read More:
So This Is Why So Many Skin-Care Products Contain Seaweed
6 Skin-Care Rules a Celebrity Esthetician Swears By
Career Diaries: Celebrity Esthetician Renée Rouleau
Read more

Back to top