Forget Looking Younger, Here's How to Get Healthier-Looking Skin Now
January 08, 2018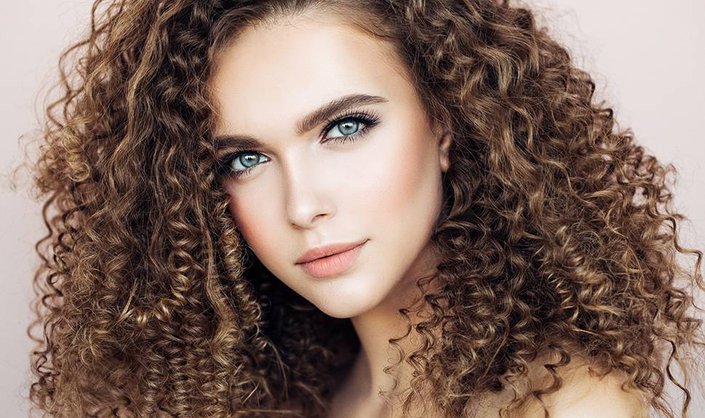 Almost everyone is on the hunt for ways to make themselves look younger, putting all their energy towards finding products that can help fight visible signs of aging. And we at Skincare.com can certainly relate. We're all fans of smooth, dewy, youthful-looking skin. Still, it's important to remember that anti-aging efforts aren't the only way to achieve your best skin yet. Shift your focus from skin that looks younger towards skin that looks healthier. Not only will some of your goals overlap—for example, skin that's youthful often has a natural glow, and so does a healthy complexion—but looking healthier is akin to looking good. You can't argue with that, hence why you'll want to keep reading to find out how to get healthier-looking skin now.
Create a Consistent Routine
When it comes to your health, whether you're working on your diet, exercise, sleep, or skin care, consistency is key. Taking care of your skin half of the time may seem like an accomplishment, but that level of regularity definitely won't guarantee you the healthy appearance you're after. If you want to see noticeable improvement in your skin, developing a more consistent routine is a must. Don't make it too complicated, stick with introducing a cleanser, serum, moisturizer, eye cream, and broad spectrum sunscreen that you'll be able to keep up with using every single day.
Make Time for Beauty Sleep
Beauty sleep may sound like a myth, but that's not the case. According to the American Academy of Dermatology (AAD), beauty sleep is completely real. If you aren't getting enough sleep it can impact your health in a wide variety of ways, including how you look. Going to bed an hour earlier or sleeping in a little longer can make all the difference in how healthy your skin looks.
Restore Your Glow
The truth of the matter is, everyone's skin looks better and healthier with a touch of illumination. Since we're unfortunately not all blessed with a naturally radiant complexion, we can be thankful that there are products to turn to for help. The Biotherm Liquid Glow Skin Best is a multi-use facial oil with a non-greasy texture that illuminates, as well as nourishes and protects the skin. Try pressing the oil into your skin wherever you want to glow (we suggest above your cheekbones), or mix it into your moisturizer for a boost of antioxidant power.  
Cover Up Discoloration
If your skin is marked with dark spots and visible signs of sun damage, you're likely aware there's no instant fix. When you are in need of a way to make your skin look healthier at a moment's notice, you'll want to reach for a color-correcting concealer, like the Urban Decay NAKED SKIN Color Correcting Fluid. A concealer with a peach shade can help disguise discoloration in a pinch. Just blend it over any dark spots and follow with a foundation that matches your skin tone.
In the long-term, your options go beyond camouflaging imperfections. With the right product, you can reduce their appearance over time. The L'Oréal Paris Youth Code Dark Spot Correcting & Illuminating Serum Corrector is perfect for doing just that, as with continued use the serum can help to fade dark spots, age spots, sun spots, and post acne marks, improving overall skin clarity.
Adjust Your Environment
Adjusting your environment may sound easier said than done, but it isn't quite as complex as it may sound. If the air surrounding you is too dry, there's an easy change you can make that could help your skin look healthier—a change that doesn't require uplifting your entire home. Invest in a humidifier and keep it by your bedside. The humidifier will add moisture back into the air, which can help your skin feel less dry.
As for other environmental factors, you may not always be able to change them. In those cases, with things like pollution, you can make a change in your skin care routine to address the issue instead. Add anti-pollution skin care products into your routine to defend your skin against harmful environmental aggressors.
Read more

Back to top