Got Skincare Goals? Here's How to Achieve Yours
September 29, 2021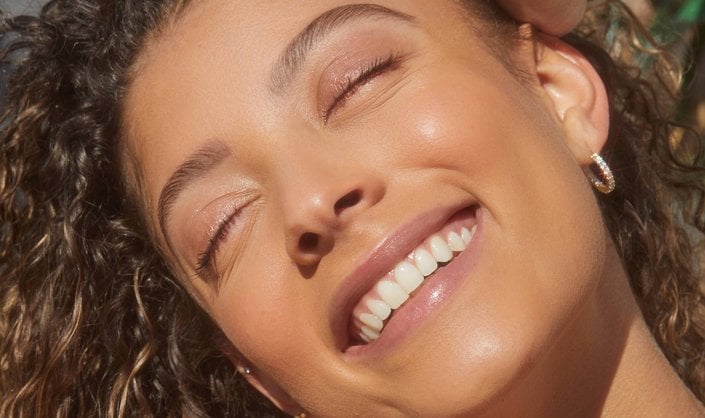 We've all got skin goals — some are loftier than others but, like they always say, it's better to aim high than to never try at all, right? Ahead, we're sharing four common skin goals and the steps needed to help make them a reality, along with our product recommendations to get the job done.
Skin Goal: Smaller-Looking Pores
Wish you could achieve a poreless-looking complexion once and for all? Us, too. While we, unfortunately, can't make our pores disappear entirely, we can blur and shrink their appearance with the right skincare routine.  
How to Achieve Smaller-Looking Pores
STEP 1: Cleanse 
When pores become clogged with excess oil, dead skin cells and impurities, they can appear larger than usual. These clogs, when mixed with bacteria, can eventually cause breakouts. By cleansing regularly, you can help remove pore-clogging impurities from the surface of your skin and make your pores appear smaller. Try Peter Thomas Roth Anti-Aging Gel Facial Cleanser. This particular cleaser contains potent agents to help exfoliate skin while lifting grime from your face.
STEP 2: Tone
To make sure that you're doing everything you can to decongest your pores, it's a good idea to spritz a gentle toning mist, like the Thayers Rose Petal Facial Mist, across your face. The pH balanced, gentle formula will soothe and hydrate skin while toning.
STEP 3: Apply an Oil-Free Moisturizer
Oversized pores are often associated with shiny, oily skin. But just because your skin looks a tad oilier than you'd like, doesn't mean you should skip out on moisturizer. Reach for a pore-refining moisturizer, like Kiehl's Rare Earth Pore Minimizing Lotion.
STEP 4: Add Retinol to Your Routine
 As our skin ages, its ability to produce collagen and elastin — two necessary components of youthful-looking skin — slows down. As a result, our pores can begin to appear larger. To help minimize these effects, consider using products formulated with retino as part of your daily skincare routine. We like the Garnier Green Labs Retinol-Berry Super Smoothing Night Serum Cream because it's a serum, moisturizer and eye cream all in one.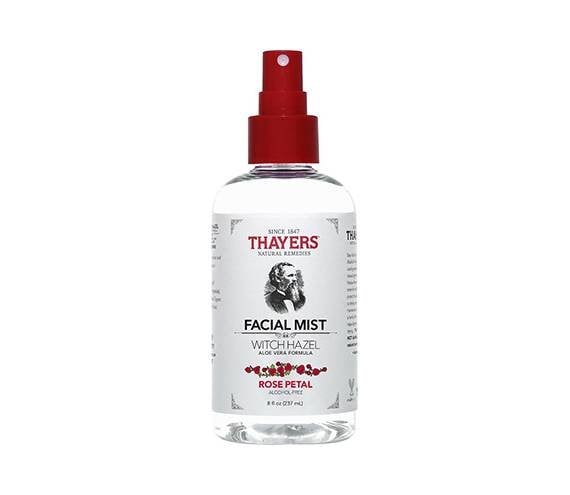 Skin Goal: Clear Skin
If we could only have one skincare goal come true, I think we can all agree that clearer-looking skin would top our list. Even for people who already have flawless-looking skin, the idea of maintaining it can seem daunting. It doesn't have to be, though. You just need to follow good habits and a targeted routine. 
How to Achieve Clear Skin
STEP 1: Cleanse 
 The biggest enemy of clear skin is a dirty complexion. Without cleansing each and every day (morning and night, to be exact), achieving clear skin is almost impossible. So, since the last thing you want is for all of the dirt and grime that you came into contact with throughout the day to ruin your complexion, try cleansing with the Vichy Normaderm Gel Cleanser. The formula combines salicylic acid, glycolic acid, and micro-exfoliating LHA to gently cleanse the skin and leave it soft.
STEP 2: Moisturize
You know the drill — after cleansing comes moisturizer. Considering you're most likely worried about how a moisturizer will play into your already shiny-looking, acne-prone skin, take solace in a moisturizer formulated especially for your skin type. We recommend the Beautycounter Countercontrol Matte Effect Gel Cream.
.
STEP 3: Spot-Treat
Reach for a powerful spot treatment, like the La Roche-Posay Effaclar Adapalene Gel 0.1% Acne Treatment. It can help clear up existing breakouts faster and prevent new blemishes from forming.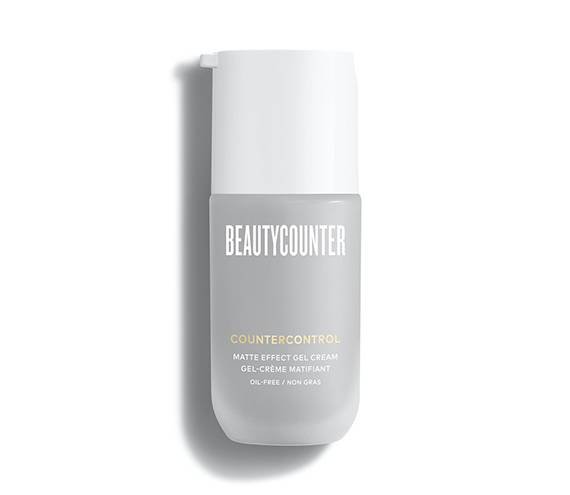 Skin Goal: Dewy-Looking Skin
Take one scroll through Instagram and it's clear that dewy-looking skin reigns supreme. While many people think it's achieved solely through expert makeup application, you'd be surprised to know that it's what lies beneath that matters most. With a tailored skincare routine, you can help promote the appearance of a dewy — not oily — complexion without a single ounce of makeup.
How to Achieve Dewy-Looking Skin
STEP 1: Cleanse
At this point, you should understand that if you want healthy and flawless-looking skin, cleansing is non-negotiable. That said, to promote a dewy-looking complexion, be sure to cleanse your face with a gentle cleanser morning and night. We recommend the IT Cosmetics Confidence in a Cleanser.
STEP 2: Exfoliate
After cleansing, it's time to slough away dead skin cells from the surface of your skin. When left, the dead cells can cause your skin to appear dull. We like the Kopari California Glow Enzyme Face Scrub to get the job done. 
STEP 3: Moisturize
You can't achieve dewy-looking skin without hydration, so be sure to boost your complexion with a hydrating moisturizer that suits your specific skin type. We especially love the YSL Beauty Nu Glow In Balm which is Infused with light-reflecting pearls and potent illuminating rosat extract for instantly visible radiance.
STEP 4: Use an Illuminating Oil
Ready for next-level dewy-looking skin? If you want to really rock the dewy look without any makeup, immediately after moisturizing, blend a drop of the CeraVe Skin Renewing Gel Oil into your skin.
STEP 5: Face Mist
In addition to a refreshing cool-down, facial mists, like the La Roche-Posay Thermal Spring Water, can also help boost hydration and that dewiness you're aiming for.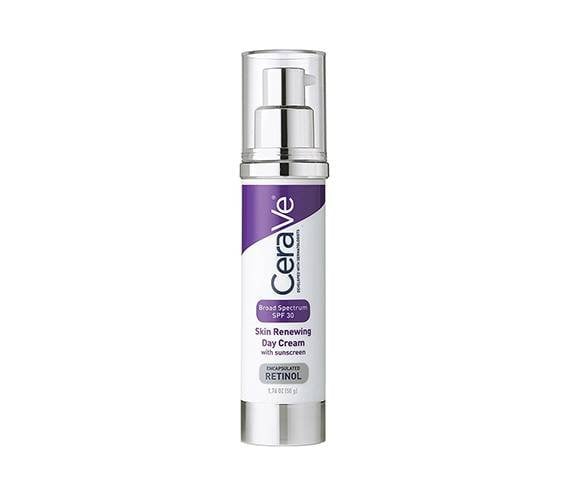 Skin Goal: Radiant, Youthful-Looking Skin
As we age, our skin loses its ability to retain radiance. But just because it doesn't come naturally doesn't mean it's impossible to achieve. Instead, you just need to implement the right products into your routine to help promote younger-looking skin. 
How to Achieve Radiant, Youthful-Looking Skin
STEP 1: Cleanse
Start your anti-aging skincare routine with a gentle cleanser that both helps remove traces of makeup and moisturizes, too. We love the Garnier Green Labs Amino-Berry Soft Gentle Facial Cream Cleanser for the way it cleanses without over-drying.
STEP 2: Chemical Exfoliation
After cleansing, use a chemical exfoliator to help dissolve dead skin cells and reveal radiance. Before you know it, your skin will appear brighter and more even. One of our favorites is the L'Oréal Paris Revitalift 10% Pure Glycolic Acid Serum.
STEP 3: Moisturize
Follow up your exfoliation with an anti-aging moisturizer, like the Lancôme Rénergie Lift Multi-Action Ultra Face Cream With SPF 30, which lifts, firms and helps correct dark spots.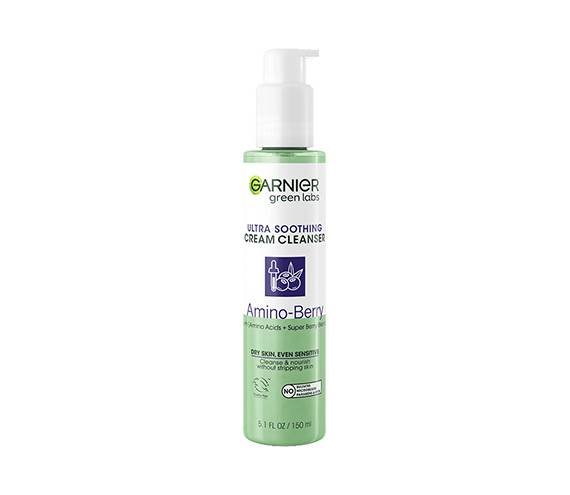 Photo: Chaunte Vaughn
Read More:
A Personalized Skincare Routine for Every Skin Type
Save vs. Splurge: Which Skincare Products Are Worth the Big Bucks
At-Home Steam Facials Really Work — Here's How to Make Them Part of Your Routine
Read more

Back to top