This May Be the Greatest SPF Hack EVER
March 24, 2020
If you're even the slightest bit into makeup, you've probably tried some variation of contouring and highlighting before — typically using makeup products. But we think the coolest way to contour of all actually involves a few of your skin-care products. After chatting with L'Oréal Celebrity Makeup Artist Sir John, we learned about an SPF hack that will help give your face the perfect contour. 
Sir John figured out this SPF trick as a way to achieve a true I-woke-up-like-this highlight and contour. Not only will you be protecting your skin from the sun's harsh UV rays, but you'll also be getting a contoured glow that may just have you putting down your foundation.
How to Highlight and Contour With SPF
"Whenever you're at the beach, or whenever you're in the sun, put on SPF 15-20 everywhere skin is exposed to give your face a veil of protection," says Sir John. "Then, take an SPF 50-80 and put it under the eyes, in a line going down the center of the nose, and a bit on the brow bones as a highlight. Now you're ready to go lay out!" For a higher SPF, we recommend the CeraVe Sunscreen Stick SPF 50 or the SuperGoop Glow Stick Sunscreen.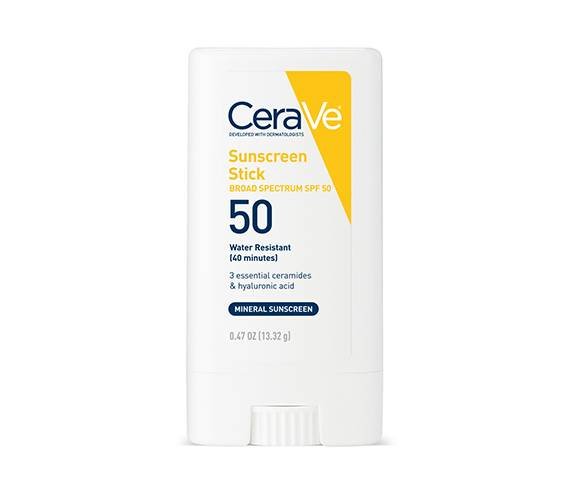 Just be sure to reapply every two hours to keep from burning —and adjust the amount of SPF you need based on what's best for your skin.
Once you're back inside and have had your fill of sun for the day, cleanse your face of all the SPF (which can clog pores). The result: You'll have a bright, highlighted look in the areas you put the higher levels of SPF and a slightly deeper, natural contour in the areas with lower SPF. It will look so flawless and natural, you won't even need concealer. 
Read More:
All of Your Sunscreen and Makeup Questions, Answered!
Up Your Sun Protection With Foundations Formulated With Sunscreen
How to Find a Dermatologist That's Right for You
Read more

Back to top