7 Ways to Help Minimize the Look of Pores
December 28, 2022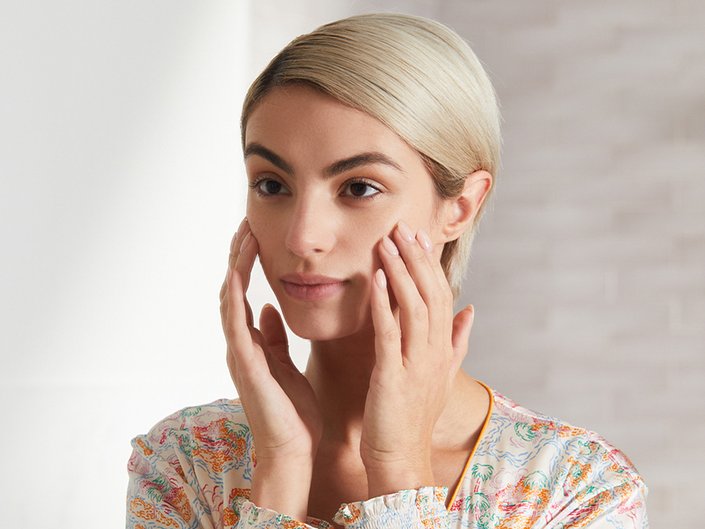 Everyone has pores, but you may have noticed that they can sometimes look larger or more noticeable. Enlarged pores can be caused by a wide variety of factors, from genetics to excess oil production and shrinking or minimizing the appearance of them is a common skincare concern. While there's absolutely nothing wrong with having enlarged pores, there are some measures you can take to reduce the appearance of them — if that's something you are interested in. We spoke to board-certified dermatologist Dr. Gary Goldfaden to find out exactly what causes enlarged pores and how to shrink them.
What Causes Large Pores?
Pores are the extremely small openings that everyone has on their skin containing follicles that release sweat and oil. Inside these follicles are hair and oil glands, known as sebaceous glands. Though pores are just a normal part of skin, they can take on a more pronounced look for many different reasons.
First of all, if you have an oily skin type, you'll probably have larger pores than someone with dry or combination skin, says Dr. Goldfaden. Age is another factor in enlarged pores. "Age determines pore size. The older you get, the bigger your pores become," explains Dr. Goldfaden. "As we age, our pores become bigger due to the loss of skin collagen and elastin."
Similarly, environmental factors that contribute to the loss of collagen are a culprit. "Sun damage can also cause the deterioration of the skin and collagen, which makes pores appear larger," says Dr. Goldfaden.
Other contributing factors to enlarged pores include genetic predisposition, gender (males are generally more likely to have larger pores), and the build-up of oil, dirt and bacteria
How to Shrink and Minimize Pores
Though pore size cannot be completely altered, there are some steps you can implement into your routine to at least reduce the appearance of them.
1. Keep Your Face Clean
When dirt, oil, sweat and other impurities clog pores, they can expand and look larger. Kick unwanted grime and grease to the curb by cleansing daily with a gentle cleanser, up to twice per day. Once your face is clean, try not to touch it too much throughout the day. Your hands can carry bacteria and germs which can transfer onto your complexion and wreak havoc.
2. Follow Up With Toner
It's important to make sure every last bit of pore-clogging residue has been scrubbed from your face, which is why following up your cleansing routine with toner can be beneficial. Try Kiehl's Ultra Facial Oil-Free Toner. It's formulated to visibly reduce excess oil while leaving skin instantly fresher and healthy looking.
3. Exfoliate Regularly
It's no secret that exfoliation can help keep dead cells on the surface of skin from clogging pores. Regular exfoliation is Dr. Goldfaden's top tip for shrinking the appearance of your pores. "First and foremost, exfoliate," he says. "Exfoliation not only keeps bacteria, dirt and excess oil out of the pore, but also wards off acne."
Use an exfoliant as part of your skincare routine to help slough away dead surface skin cells so pores appear smaller. There are two main types of exfoliants to choose from — physical (facial scrubs) or chemical (AHA and BHA-infused skincare products like cleansers, serums and toners).
"Physical exfoliation utilizes a hard substance to manually remove the dead skin cells — think microdermabrasion," says Dr. Goldfaden. Choosing the right physical exfoliant or scrub for you depends on your skin type and sensitivity.
"People with oilier complexions have larger sebaceous glands, which makes their skin thicker and better able to tolerate larger, more abrasive particles," he advises. "Those with drier, sensitive skin should generally use products with smaller granules, which are less likely to irritate, cut or abrade your skin." His pick for an effective physical exfoliant is the Goldfaden MD Doctor's Scrub, which contains hydrating ingredients like hyaluronic acid and jojoba oil.
Meanwhile, "chemical exfoliation uses acids or enzymes to remove dead skin cells." Dr. Goldfaden recommends alpha-hydroxy acid-based exfoliants for people with oily skin, enzyme-based exfoliants for those with sensitive skin and beta-hydroxy acid-based exfoliants for those with acne-prone skin.
Editor's note: Want to take your pore care up a notch? Supplement at-home exfoliation with a professional facial. Celebrity esthetician — and Decléor Ambassador — Mzia Shiman recommends that you get facials on a regular basis, ideally once per month. Manual extractions during a facial can help remove gunk and grime out of your pores.
4. Apply a Clay Mask
Clay is one of our favorite ingredients to help absorb excess oil and draw out impurities that can clog pores and make them appear larger. Sub in a mask formulated with clay, like Vichy Mineral Pore Purifying Clay Mask, once or twice per week. Immediately after application, skin feels purified and soft to the touch. In one month, pores look less visible and skin is more balanced.
5. Don't Be Afraid of Retinol
As our skin ages, the production of collagen and elastin — two necessary components of youthful-looking skin — can slow down. As a result, our pores can begin to appear larger. To help minimize these effects, consider using products formulated with anti-aging ingredients like retinol, in your daily skin routine. Just keep in mind that retinol can make your skin more sensitive to sunlight, so always apply broad-spectrum sunscreen with SPF 30 or higher in the AM daily.
If you're a retinol newbie, check out our beginner's guide to using retinol, here!
6. Get an Instant (Temporary) Fix With Makeup
When in doubt, fake it 'til you make it. Temporarily camouflaging your pores can be done in a pinch thanks to the endless amount of primers, BB creams and blurring products out there. Many of these formulas boast optical reflectors that help mattify skin so pores look smaller and smoother.
7. Wear Sunscreen
Applying sunscreen day in and day out may not have an immediate impact on the appearance of your pores, but it can certainly provide long-term benefits. Wearing broad-spectrum sunscreen with SPF 15 or higher daily can protect your skin from signs of premature aging and even some skin cancers. Reach for a mattifying sunscreen — like SkinCeuticals Physical Matte UV Defense SPF 50 — since one that leaves behind a shiny finish can attract unwanted attention to your pores.
The Best Skincare Products for Enlarged Pores
Regular cleansing is a basic measure you can take to minimize the look of your pores, and we love the Youth to the People Superfood Cleanser. Packed with nourishing natural ingredients like kale, spinach and green tea, this unique cleanser is like a green juice for your skin. It effectively prevents build-up in your pores without drying out your skin.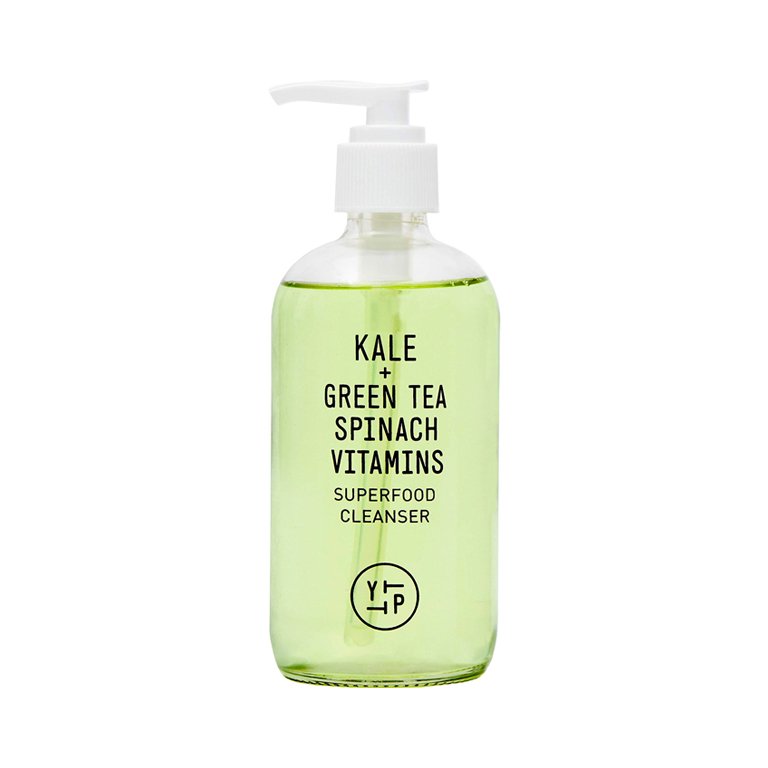 The SkinCeuticals Glycolic 10 Renew Overnight is a chemical exfoliating cream formulated with glycolic acid, a popular and potent alpha-hydroxy acid. Incorporate this treatment into your nighttime skincare routine for daily exfoliation.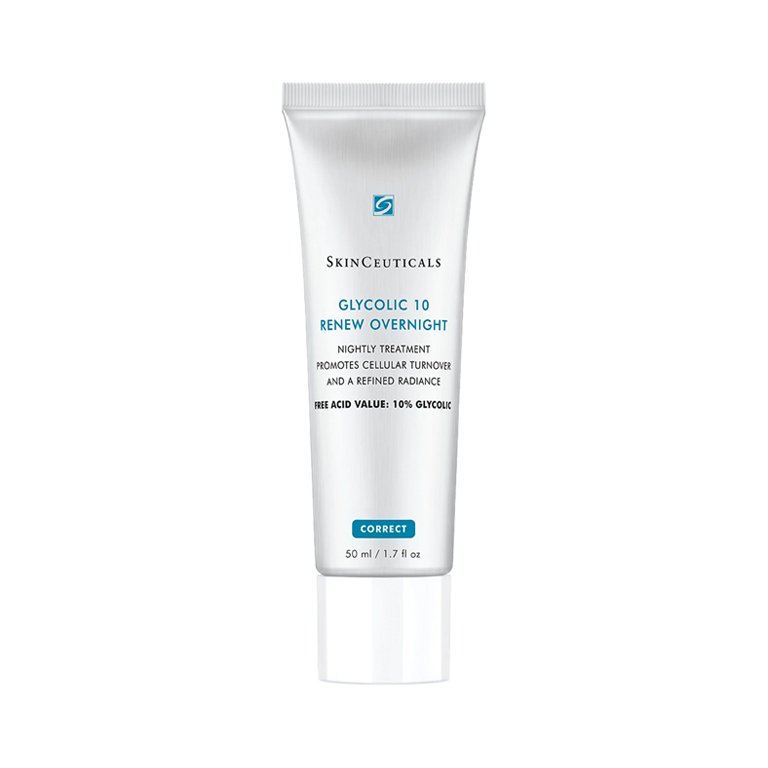 When you need an instant fix for enlarged pores, reach for the YSL Beauty Touche Éclat Blur Primer as a base to prep your skin for makeup. This blurring, radiance-boosting primer smooths your skin texture and immediately makes your pores look smaller. It's nourishing and gives your skin a lit-from-within glow, but never looks greasy.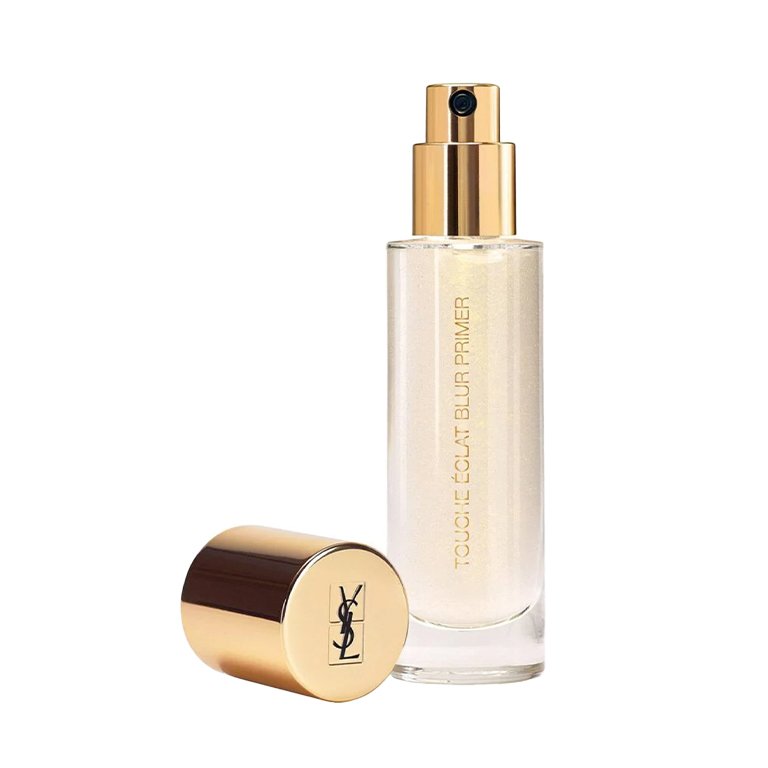 For everyday sun protection, try the La Roche-Posay Anthelios Mineral Tinted Sunscreen. With an SPF of 50, this face sunscreen stands up to damaging UV rays. You'll fall in love with the lightweight feel and fast-absorbing matte texture. Plus, the tinted formula makes this sunscreen an ideal companion for makeup.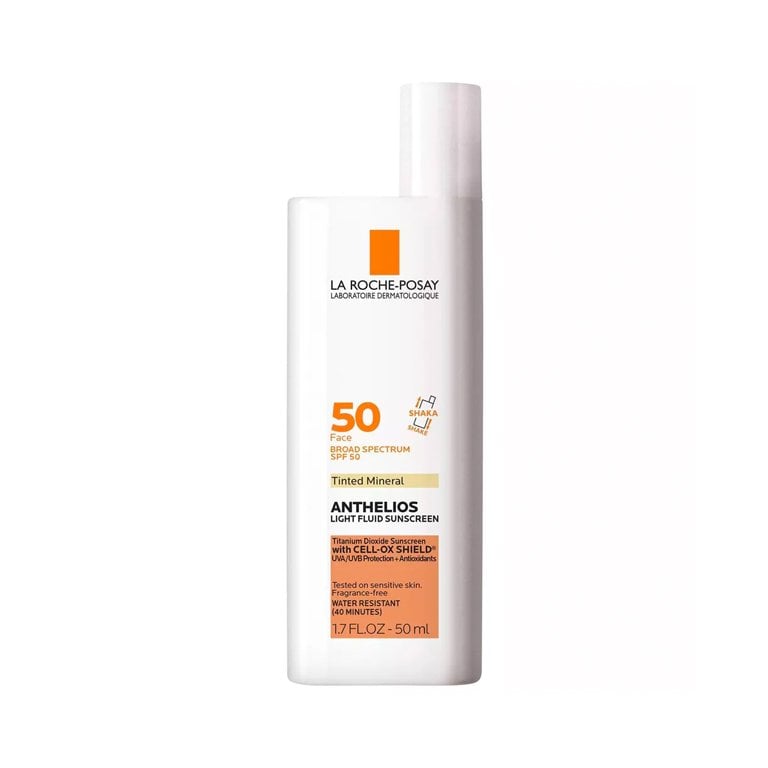 Looking for a way to start using retinol? Check out the L'Oréal Paris Revitalift Derm Intensifies 0.3% Pure Retinol Night Serum. This anti-aging serum is loaded with hydrating, soothing ingredients like glycerin and hyaluronic acid to balance out the potentially drying effects of the retinol. Don't forget to pair it with SPF in the morning since the retinol could make your skin more sensitive to the sun.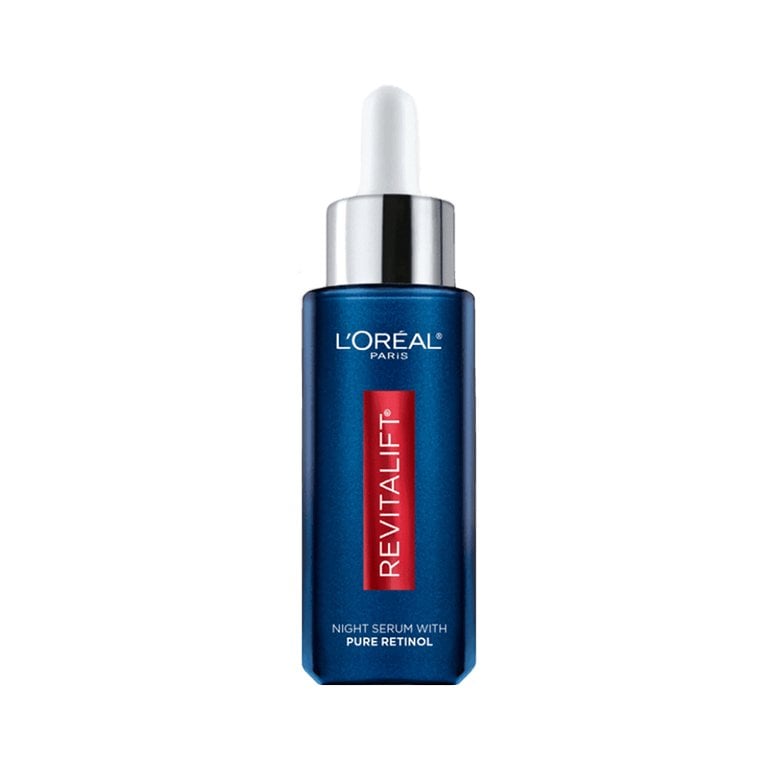 If you're looking for a physical exfoliant option, check out the Kiehl's Pineapple Papaya Facial Scrub. Suitable for all skin types, this scrub is made with finely ground grains that help gently remove dead skin cells for softer, refreshed skin. It's also fragrance-free, so you don't need to worry if you're sensitive to heavily scented beauty products.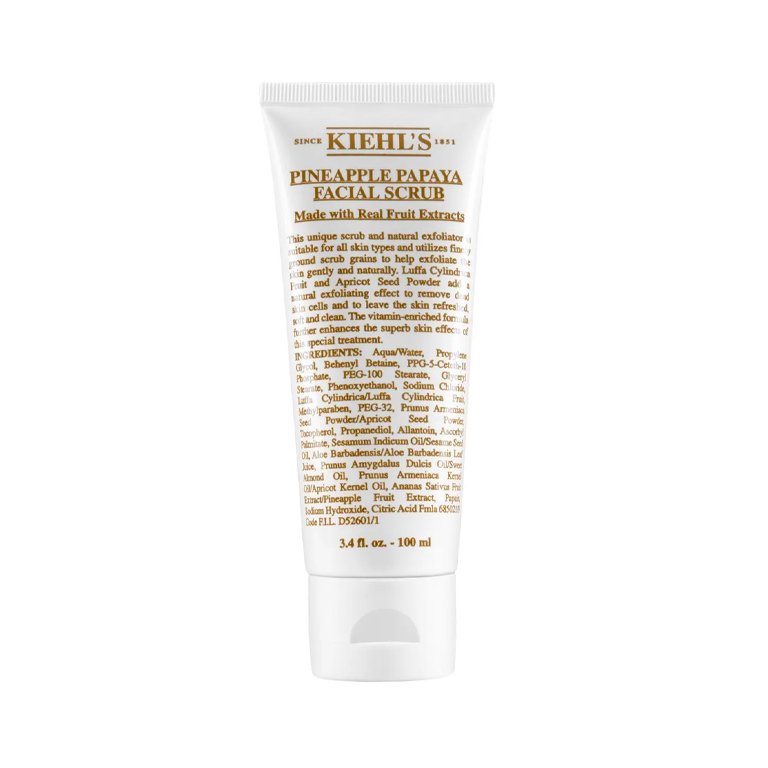 Photo: Chaunte Vaughn
Read more

Back to top