How Can I Moisturize My Hairline and Preserve My Blowout? – Here's What an Expert Says
March 07, 2019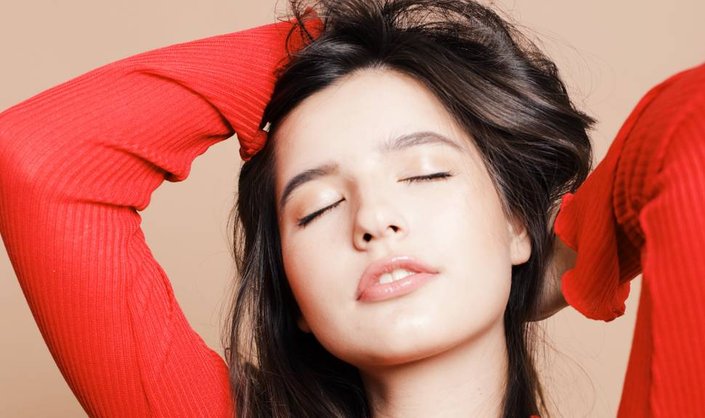 Blowouts and good hair days are a magical thing. They can instantly boost your mood and set you up for a week of feeling like a boss babe — except for when they make your hairline super dry. If you frequent the hair salon often or hit up your own blow-dryer on the regular, you're probably all too familiar with this annoying problem. Your hairline, right where your forehead meets your hair, can experience flakiness and dry skin, especially if you are big on heat styling. So, what can you do?
In today's anti-hair washing beauty culture, we're big on dry shampoo and doing absolutely everything in our power to extend our good hair days between washes. If you want to prolong your blowout, sans the dry scalp, Manhattan-based dermatologist Dendy Engelman, MD, shares a few tips for moisturizing your hairline and keeping the good hair days going.
The first step in addressing this issue is taking a closer look at your shampoo and conditioner.
"I suggest having the salon put aside a shampoo and conditioner that works for you because chances are your shampoo is drying out your scalp," explains Dr. Engelman. We like Kérastase Bain Satin 1 Shampoo and Lait Vital Conditioner for giving our hair a boost of hydration.
Right after you get a blowout, Dr. Engelman says the best way to moisturize your hair without sacrificing the style is to use a hair oil. We recommend Kérastase LHuile Original Hair Oil or L'Oréal Professionnel Huile Originale Mythic Oil. "Following your blowout, apply hair oil to your ends and dab the leftover on your hairline where it could become uncomfortably dry," she adds. "Oil that is designed for the hair absorbs well and you won't have that oily, greasy look."
When it comes to moisturizing your hairline in between blowouts, Dr. Engelman suggests using a moisturizer with a hydrogel or water-gel formula and extending the application a little past your hairline. These lighter formulas will absorb better than heavy creams or lotions and won't weigh hair down the same way. And as a final step of precaution, she says to watch where you apply your skin-care products. "If you are using a retinol or retinoid, you can also stop application right before the hairline."
Read More:
Pinterest Just Made Shopping for Skin Care So Much Easier
How To Use Color Correcting Concealers Like A Pro
9 Moisturizing Shampoo & Conditioner Duos for Winter
Read more

Back to top