How to Get Naturally Plump Lips in 6 Steps
March 08, 2021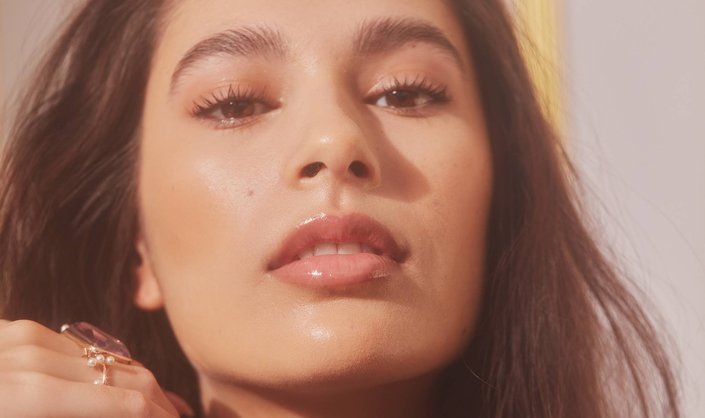 You don't need to go under the knife to get fuller-looking lips.  To make your lips look plumper, all you need is a targeted lip-care routine consisting of products like exfoliators, hydrating masks and SPF-infused balms. Ahead, keep reading for a step-by-step guide on how to get fuller-looking lips — no filler necessary.
STEP 1: Exfoliate
Whether it's on your face or lips, exfoliation is key to every skincare routine. When dead skin cells accumulate on the surface of your lips, it can cause a rough feel, prohibit the light from reflecting off your pout and prevent conditioning agents from fully penetrating. The easiest way to slough off unwanted dead skin cells and flakes is by using a lip exfoliator weekly. You can create your own lip scrub or opt for a store bought exfoliator, like the Sara Happ Lip Scrub. Gently rub the formula across your pout in circular motions and rinse.  


STEP 2: Apply a Hydrating Lip Mask
Adding moisture to your skin can help it appear more plump, and your lips are no exception. After you've exfoliated, deep condition your pout with a hydrating lip mask. We like the Kiehl's Buttermask for Lips, which contains coconut oil and mango butter.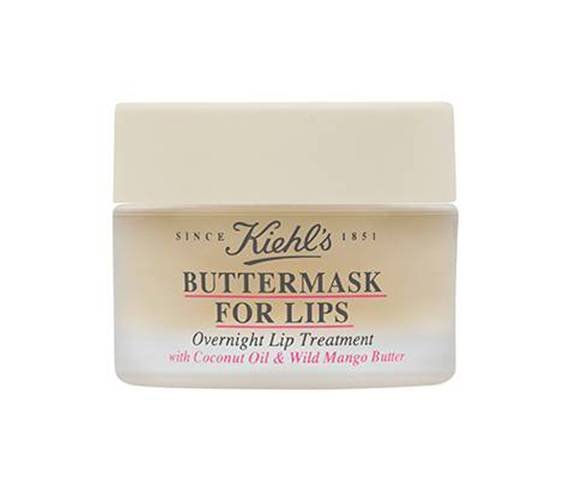 STEP 3: Moisturize With a Balm
Amp up the moisture with a hydrating lip conditioner post-mask. Reach for one formulated with nourishing oils and emollients, like the Lancôme Absolue Precious Cells Nourishing Lip Balm. It's formulated with rosehip seed oil, acacia honey, beeswax and vitamin E to hydrate and soften the lips. 
 
STEP 4: Protect With Broad Spectrum SPF
Applying sunscreen onto your lips can help protect them against harmful UV rays and potential sun damage. Unprotected exposure to the sun can not only cause sunburn, but it can cause your delicate lip skin to feel dry, irritated and uncomfortable. If your go-to lip balm or conditioner is not formulated with SPF, give your lips an extra layer of protection with one that is, like the Maybelline New York Baby Lips Moisturizing Lip Balm with SPF 20. 


STEP 5: Invest in an Anti-Aging Lip Serum
As we age our skin undergoes a number of changes affecting its texture and appearance, including loss of firmness and more visible signs of aging. You can help reduce the appearance of fine lines and wrinkles with the help of an anti-aging serum like the SkinCeuticals Antioxidant Lip Repair, which helps smooth and refine the  surface of the lips. Formulated with antioxidants, this lip product is a restorative treatment for damaged or aging lips.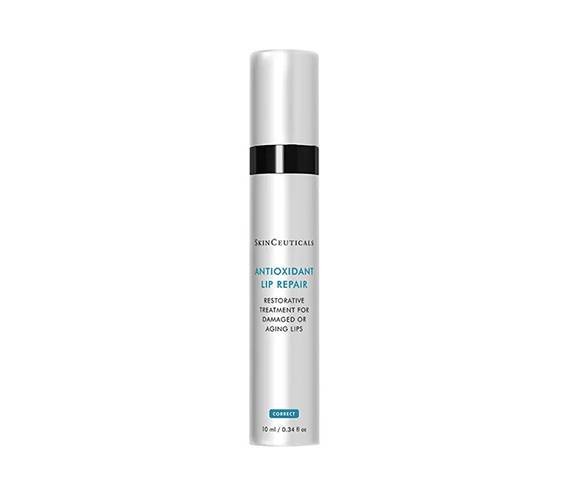 STEP 6: Apply a Lip Plumper
When in doubt, use a lip plumper. Lip plumpers can add a temporary boost in fullness while making lips look and feel smoother. Try the PCA Skin Hydrating Lip Booster. 
Photo: Chaunte Vaughn
Read More: 
The Best Lip Balms Under $10 for Dry Lips
Is Biting Your Lips Bad for Your Skin? A Derm Weighs In
Read more

Back to top