Summer Glow: How to Prep Your Skin for a Spray Tan
May 19, 2017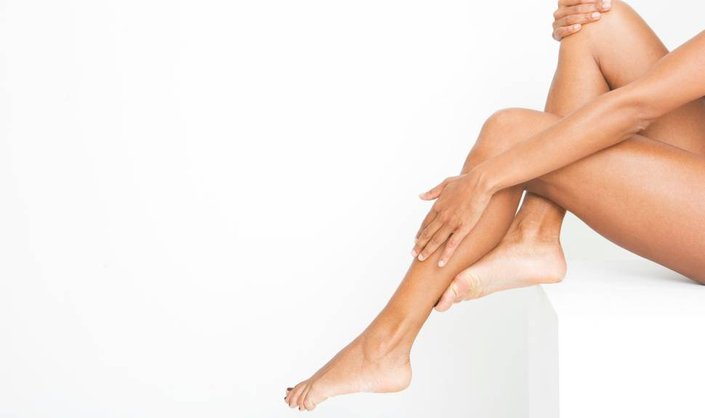 Want to learn how to prep your skin for a spray tan? Keep reading! Below we're sharing four simple steps to help to prepare your skin for a believable-looking fake tan.  
Whether you are avoiding the sun's harmful rays in the summer—or it's the middle of winter and the sun is nowhere to be found—a spray tan is a great way to get a sun-kissed glow, sans sun. While you may have witnessed the bad, streaky, orange side of spray tans in the past, with the proper skin prep you can avoid that nightmare and get a gorgeous glow. Follow the steps below to ensure that your skin is prepped and ready for that faux bronze.
Step 1: Do Everything Else First
First things first: before going for your spray tan, make sure that you take care of other beauty needs like waxing and shaving, first. You may also want to get your nails and hair color done prior to application, as these treatments can undo—and even be affected by—your faux tan. Likewise, make sure you give yourself some time after getting your spray tan so it can properly dry and set in before you can shower and get dressed. Many self-tanning experts recommend giving yourself at least 4 hours after your tanning session. 
Step 2: Remove Your Makeup
Would you apply moisturizer or serum over a face covered in cosmetics? Hell.no. So naturally, before getting a spray tan you'll want to properly remove your makeup and cleanse your skin. If you're in a hurry, reach for a makeup remover wipe and follow up with micellar water, the ever-popular no-rinse cleansers. 
Step 3: Exfoliate
Exfoliating is important before using self tanner and getting a spray tan because it can help remove dead skin cell buildup on the skin's surface that may get in the way of your skin soaking up that glowy goodness. Make sure that you scrub your knees, elbows, ankles, and any other areas of your body that lean toward the dry side and may need some extra attention. We recommend using The Body Shop's Exfoliating Bath Gloves on your body and The Body Shop's Rounded Handle Facial Brush on your face. If your skin feels extra dry, you may also want to try dry brushing with The Body Shop's Long Handled Cactus Body Brush, before jumping into the shower.
Step 4: Dry Off
This may seem like a no brainer, but we thought we would remind you anyway. To help your skin tan evenly, you want to make sure that you are applying the self tanner to dry skin. After your shower gently pat your skin dry with a soft towel—and immediately move on to step number four! 
Step 5: Moisturize
Next up, you'll want to moisturize those dry areas that you paid extra attention to while exfoliating—read: your knees, elbows, ankles, etc.—with a lightweight lotion. The lotion will act as a barrier between your skin and the spray tan, which may decrease your chances of having darker knees and elbows when your fake tan has set in. In addition to hunting down the dry areas on your body, you may also apply lotion to the creases of your face (i.e. around your nose), as these areas can get too much tanner and can appear dark.  
Another must-follow spray tan tip? Go to the salon or spa where you're getting your spray tan wearing loose-fitting, dark-colored clothing. Tight-fitting clothes can affect the way your spray tan will dry and may leave you with a few unwanted streaks, and light-colored clothing may get stained if any of the tanning formula rubs off on the fabric. 
By following the tips above you'll be well on your way to enjoying a gorgeous—and sun-free—bronze!
Read more

Back to top