Jennifer Yen's Job as a TV Actress Played a Big Role in the Creation of Her Skin-Care Brands
November 21, 2019
Very few people can say they fought the Power Rangers on TV as a villainess, but Jennifer Yen can check that off her list of accomplishments. The actress turned entrepreneur and CEO had a completely different career not that long ago, but she gave it up to pursue a path that combined her love for her heritage, science and the beauty industry. Ahead, we talked with Yen to find out more about her two skin-care brands, Purlisse and YENSA, and the story behind their creation.
Can you tell us about your career background?
My path to becoming a CEO is an unconventional one. I'm a former TV villainess. I used to fight Power Rangers on TV and spent 15 hours a day in heavy makeup, which wrecked my skin. I tried everything to fix it but nothing worked. That's when I rediscovered my grandmother's Asian beauty rituals.
While I was pregnant with my daughter in 2014, I was fatigued and once again faced with problematic skin. My mom was nourishing me with black superfoods, which made me feel healthy and energetic again, and made my skin radiant.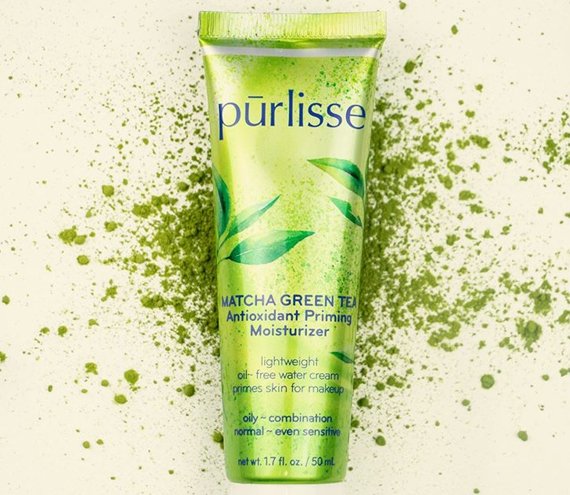 What inspired you to start your own skin-care brands, Purlisse and then YENSA?
After what felt like a never-ending battle with my skin, I decided to revisit my grandmother's Asian beauty rituals. Following some of these rituals, my skin instantly got its glow back. This led me to bring these secrets to life in a skin-care line, Purlisse.
I was inspired to start YENSA after giving birth to my daughter. My mother was taking care of me and followed a tradition in Chinese medicine called "Sitting the Month" or "Zuo Yuezi" (this practice goes back 2000 years ago), where the new mother sits out for a month right after birth to rest and heal her body through superfoods.
During this month, I rediscovered the superfood lifestyle that is lived by my mom and generations of other women in my family. This motivated me to infuse superfoods and science into skin products and color cosmetics.
I've heard the brand names have a special meaning, can you tell us about that?
I created YENSA from my heart and heritage. My last name "YEN" means "color and face" in Chinese and "passion" in English. YENSA means "color" in Chinese and is derived from my last name, and each product is infused with eight superfoods (eight is the luckiest number in Chinese culture, which symbolizes prosperity, great health and infinite possibilities).
If you had to pick, what's your favorite product from Purlisse and YENSA?
My favorite product from Purlisse is our Blue Lotus Essential Daily Moisturizer SPF 30. It's a light-weight, elegant moisturizer with SPF 30 built in. It absorbs easily, doesn't leave a white tint and is perfect for all skin tones.
My favorite from YENSA is our bestseller — the Skin on Skin BC Foundation. It's a BB cream, CC cream and full-coverage foundation with SPF 40 in one and is infused with eight skin-loving superfoods. As a busy mom, I need powerful, multi-tasking products and our BC Foundation does it all! I love that it covers everything and yet it feels like I have nothing on.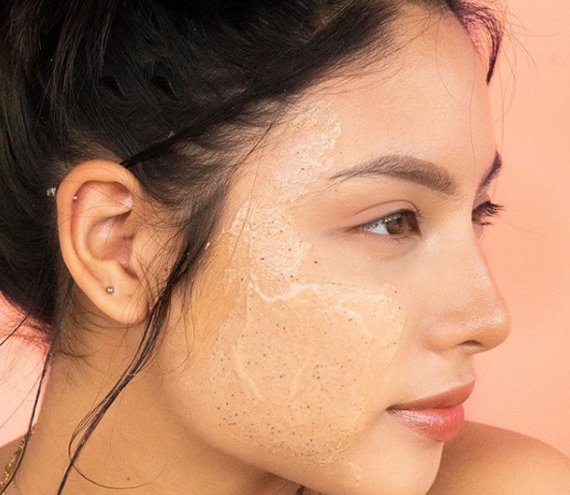 Can you walk us through your daily skin-care routine right now?
In the morning:
STEP 1: Cleanse with Purlisse Blue Lotus 4-in-1 Cleansing Milk.
STEP 2: Apply Purlisse Blue Lotus SPF 30 Essential Daily Moisturizer, which preps my skin for makeup application.
STEP 3: Next up is YENSA Skin on Skin BC Foundation, then the rest of my makeup routine and I'm ready for my day.
At night:
STEP 1: Cleanse face with Purlisse Blue Lotus 4-in-1 Cleansing Milk, which removes makeup, eye makeup and tones and balances my skin.
STEP 2: Apply Blue Lotus 4-in-1 Eye Adore Serum.
STEP 3: Apply Blue Lotus Youth Serum, which I extend to my neck and chest.
STEP 4: Apply Blue Lotus Balancing Moisturizer and extend to my neck and chest.
Twice weekly I use the YENSA Pumpkin Turmeric Radiance Polishing Mask.
Do you have any exciting news to share with us from either brands?
YENSA is launching on QVC in early 2020 and we have some exciting new product innovations coming up for both brands, so definitely keep an eye out!
Read More:
5 Skin-Positivity Influencers Who Keep It Real With No-Makeup Selfies
A Simple Skin-Care Routine for Combination Skin Types
Dry Skin? 7 Moisturizing Mistakes to Stop Making
Photo: Courtesy of Brand

Read more

Back to top