Lip Service: Why You Need to Wear SPF on Your Lips
April 15, 2016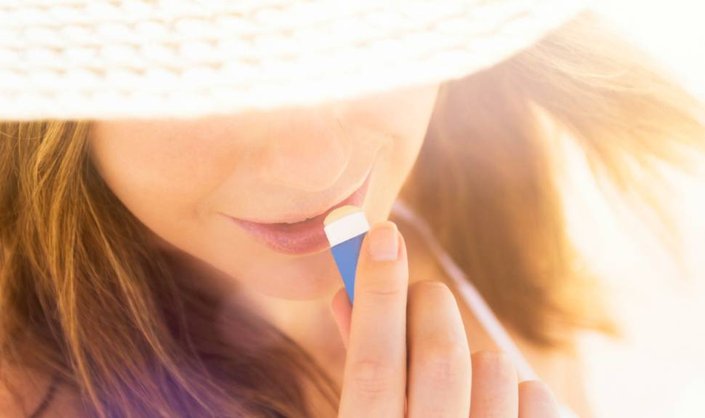 According to the Skin Cancer Foundation, 90 percent of the signs of skin aging—dark spots and wrinkles among them—are caused by the sun. Sunscreen is the absolute best shield against the appearance of sun damage. By now, we all know to lather it on daily before we go outside, but you may be skipping a very important body part. If you want to avoid sunburned lips you're going to need to wear SPF on your pout every day. Find out why your lips need SPF, below.
Should I Use SPF on My Lips?
The short answer: a resounding yes. According to the Skin Cancer Foundation, lips have almost no melanin, the pigment responsible for giving our skin color and protecting it from UV damage. Since our lips don't have enough melanin, it's incredibly important that we take the necessary steps to defend them from the sun's harmful rays.
What to Look For
They recommend looking for lip balms or lipsticks with an SPF of 15 or higher. Double check that your lip balm is water resistant if you plan on swimming or breaking a sweat, and reapply protection at least every two hours for optimal protection. They note that it's important to apply protection to the lips thickly and frequently, as often the SPF is poorly absorbed or broken down quickly by UV light, rendering them less effective.
What to Avoid
Wearing lip gloss without protection underneath is a big mistake when it comes to sun protection. In fact, the Skin Cancer Foundation likens wearing high-shine glosses to using baby oil on the lips. If you love your lip gloss, consider applying an opaque lipstick with SPF first before layering on the shine. 
Read more

Back to top