Marching Order: The Right Order to Layer Your Skin Care Products
June 30, 2016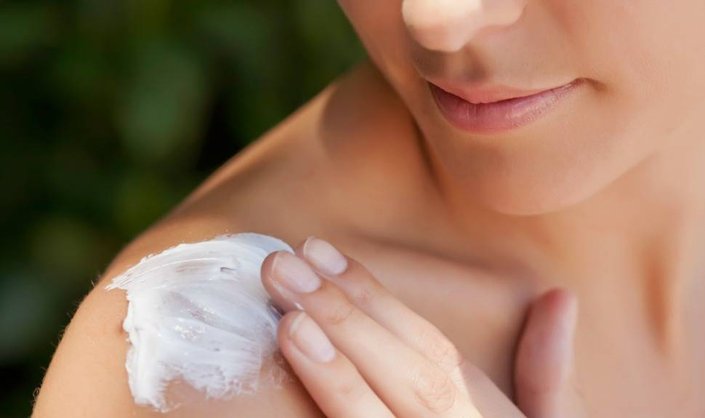 Do you apply serum, moisturizer, and cleanser to your skin without rhyme or reason? It's time to drop the bad habit. Turns out, there's a right order that should be followed when layering your skin care products in order to maximize the efficacy of your routine. Here, board-certified dermatologist, and Skincare.com expert, Dr. Dendy Engelman helps guide us through the recommended sequence. Enhance your beauty buys—and your skin!—and layer like a pro.  
Step 1: CLEANSER
"When it comes to layering skin care products, always start with the products that have the lightest consistency," Engelman says. Clear the surface of your skin of dirt, makeup, sebum, and impurities with a gentle micellar water cleanser. We love how hydrated, soft, and refreshed our skin feels after a quick swipe of Vichy Pureté Thermale 3-in-1 One Step Solution. 
Step 2: TONER
You cleansed the grime off your face, but there may be some residual dirt still hanging around. That's where toner comes in, and now's the time to use it, according to Engelman. Spray SkinCeuticals Equalizing Toner onto a cotton ball and sweep it over your face, neck, and chest to soothe, tone, and soften skin while removing excess residue. It perfectly preps the skin for the next layer…can you guess what it is?
Step 3: SERUM
Ding ding ding! Serum it is. Engelman—and many a beauty editor—loves incorporating SkinCeuticals C E Ferulic in her routine. This daytime vitamin C formulated serum delivers advanced environmental protection and improves the appearance of fine lines and wrinkles, loss of firmness, and brightens the overall look of your skin's complexion. It's basically an antioxidant-rich must-have for your skin. 
Step 4: MOISTURIZER 
Engelman says, if you have prescription topical treatments for any skin concerns, whip them out now. If not, reach for your favorite moisturizer—formulated for your skin type—to keep skin hydrated, soft, and smooth all day and night long. This is a can't-skip step! 
Step 5: SUNSCREEN
Another non-negotiable step in the AM? Sunscreen! Don't just take our word for it—even the derms agree. "No matter what city you live in, or whether the sun shines daily, you are being exposed to UVA/UVB, pollution, and smoke," Engelman says. "Eighty percent of all signs of skin aging are due to the environment. Protecting your skin daily with SPF and antioxidants is crucial to maintaining healthy-looking skin." Engelman says a layering approach should also be taken for applying SPF to maximize the benefits. "The best protection is layering products—antioxidants first, then your SPF.  This combination is most effective and great for skin." She prefers an SPF formulated with titanium dioxide or zinc oxide. "Those are the gold standard sunscreen ingredients in my opinion," she says. "By neutralizing the impact of environmental and oxidative stress on the skin, sunscreen and antioxidants effectively keep skin looking younger, smoother, brighter, and protected."
Remember: There is no one-size-fits-all when it comes to skin care. Some may benefit from a robust, multi-step regimen, while others may only find value in a few products. When in doubt, Engelman suggests starting small with the daily basics—cleansing, moisturizing, and applying SPF—and slowly adding in other products as needed/tolerated.
Read more

Back to top