A No-Nonsense Skincare Routine for New Moms
May 05, 2021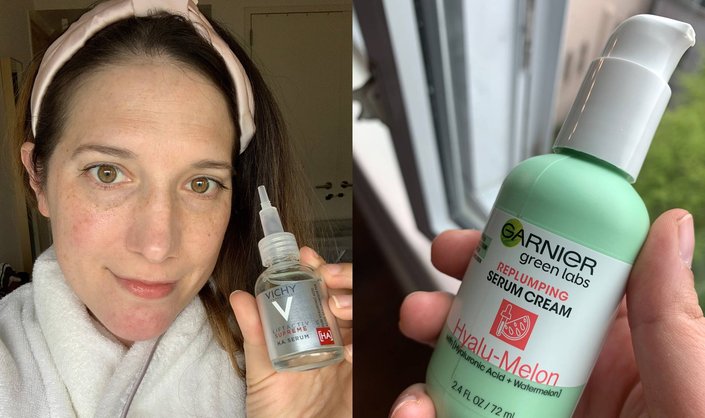 It's no secret that new moms have very little time to themselves. Between caring for a newborn baby and trying to sneak in a few hours — or hey, even a few minutes — of shut-eye, there's often not much free time for anything else, let alone caring for your skin. To lend a helping hand, we've created the ultimate no-nonsense skincare guide for new moms — a simple routine that includes the basics you need to look your best, even when you're seriously strapped for time.
STEP 1: Cleanser
Morning and night, you'll want to make sure you find the time to cleanse your skin. While there are plenty of steps that you can skip in your beauty routine, cleansing your skin is not one of them. Because time is of the essence, look for a cleanser that can do the most. We love the SkinCeuticals Gentle Cleanser because it soothes irritation while it removes impurities and excess oil.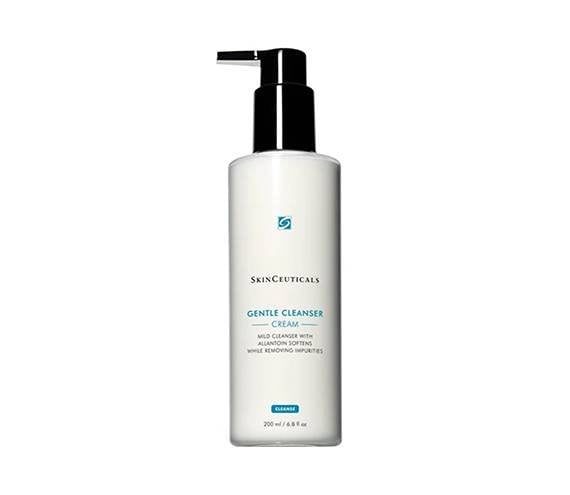 STEP 2: Exfoliate
Because hormones increase during pregnancy, you may have noticed some brown or grayish-brown blotches, which are called melasma, appear on your skin. These splotches usually fade within a few months postpartum when your hormone levels return back to normal and your body stops producing so much extra melanin, or skin pigment. The good news is, you can speed up the process with an alpha-hydroxy-acid (AHA). One of our favorite serums that contains an AHA and combats dark spots is the La Roche-Posay Glycolic B5 Dark Spot Corrector.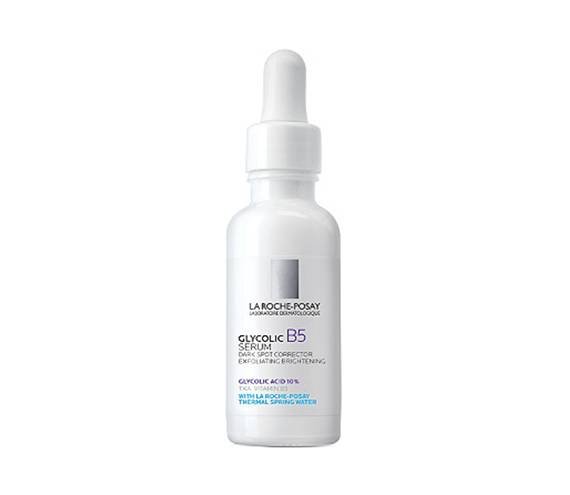 STEP 3: Hydrating Serum 
 A lack of sleep can make the skin look tired, dehydrated and, well, dull. It can also exacerbate the appearance of fine lines and wrinkles. To plump up these lines and hydrate skin, reach for the Vichy LiftActiv Supreme H.A. Wrinkle Corrector. To use, apply two to three drops in the palm of your hand and spread the formula onto clean skin both morning and night.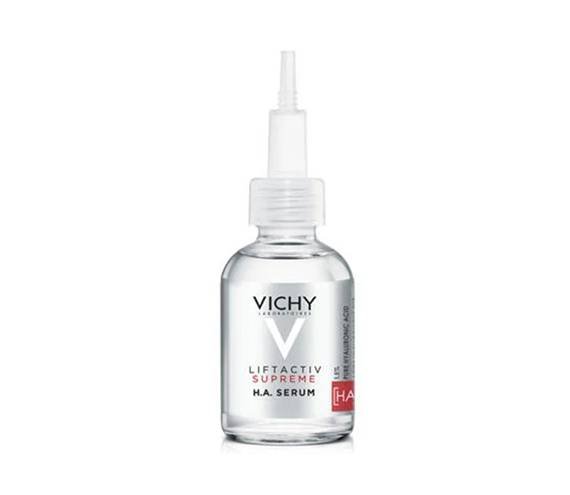 STEP 4: Moisturizer
Post-pregnancy skin might be drier than usual. If that's the case, you need the Garnier Green Labs Hyalu-Melon Replumping Serum Cream SPF 30 in your life. A serum, moisturizer and sunscreen in one, this formula works to improve dehydrated skin and fine lines for a bouncier, smoother appearance.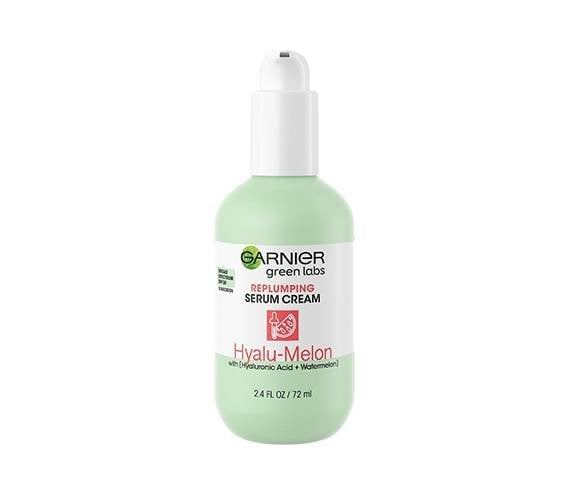 STEP 5: Eye Mask
Dark circles under the eyes are a tell-tale sign of fatigue. To help to combat their appearance, reach for an eye mask formulated to help brighten the area. One of our favorites is the Lancôme Advanced Génifique Yeux Light-Pearl Hydrogel Melting 360° Eye Mask. After applying the soothing and illuminating sheet mask, say goodbye to eye bags, dark circles and puffy eyes.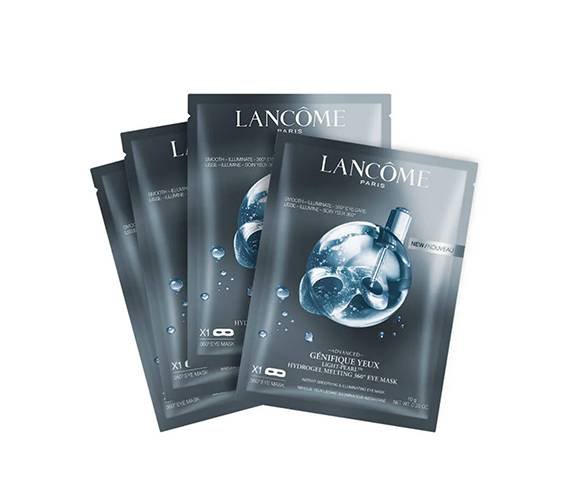 STEP 6: Broad-Spectrum Sunscreen
To help to shield your skin from the external aggressors that can cause signs of premature skin aging, you'll want to invest in a broad-spectrum sunscreen with SPF 15 or higher. The CeraVe Hydrating Sunscreen Face Sheer Tint SPF 30 can protect your skin from the harsh effects of the sun's UV rays — something you'll want to be diligent about to help prevent any post-pregnancy melasma from darkening. Plus, the tinted formula helps perfect the complexion so you don't even need to worry about foundation.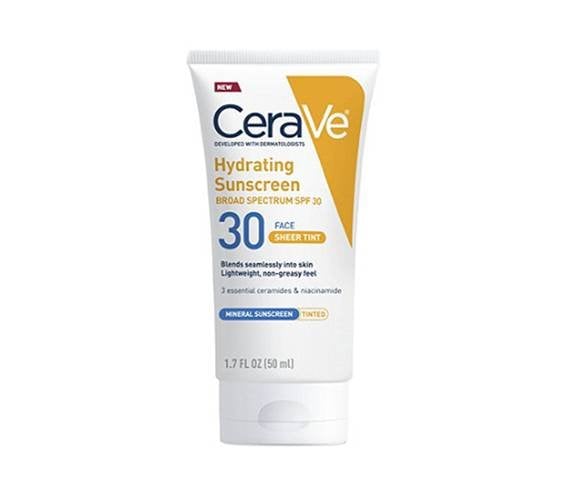 STEP 7: CC Cream
These days you may not have the time (or the energy) to put on a full face of makeup, but a quick layer of CC cream can help to give the illusion of flawless-looking skin. CC creams (or complexion correctors) are hydrating formulas that are lighter than foundation but help conceal any imperfections on the skin's surface.The Dermablend Continuous Correction CC Cream SPF 50+ is non-comedogenic and covers all the necessary bases, providing skin tone coverage, correction and protection.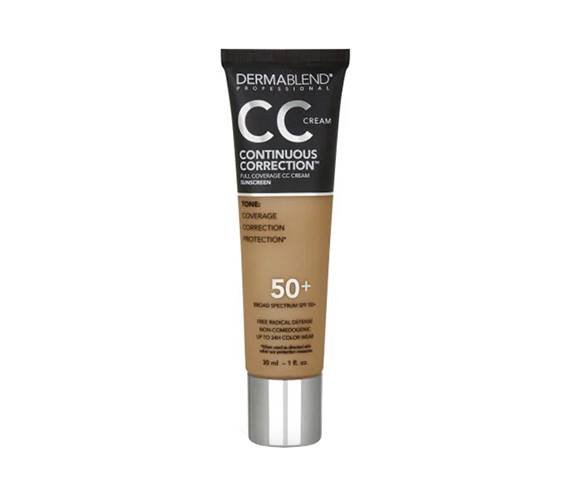 BONUS STEP: Face Mist
Need a quick midday pick-me-up? While a face mist can't compare to that much-needed iced coffee, they can quickly refresh your skin on the go. We recommend keeping one stored in your diaper bag so you can use it as needed. Look for a face mist that has been formulated with soothing ingredients, like the Thayers Alcohol-Free Witch Hazel Facial Mist. This facial spray comes in four luxurious scents — lavender, coconut water, rose petal and cucumber — each infused with aloe vera and witch hazel extract to soothe and naturally freshen the skin.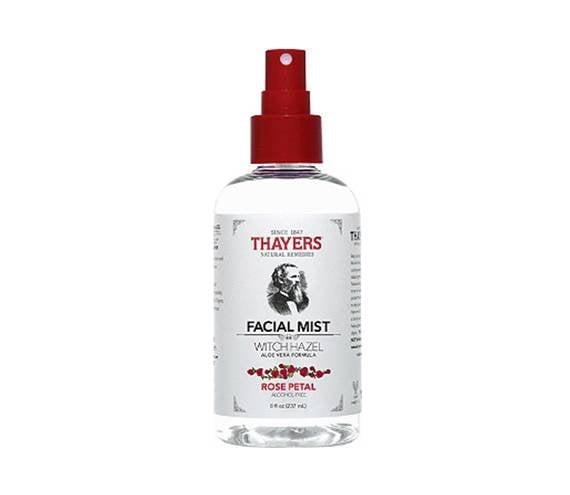 Photo: Lindsey Unterberger
Read More:
How to Find the Best Physical Exfoliator for Your Skin Type
What Does SPF Mean? A Crash Course in Sunscreen and Sun Safety
Astringent vs. Toner —What's the Difference?
Read more

Back to top