Gentle Skincare to Use With Retinol
November 24, 2021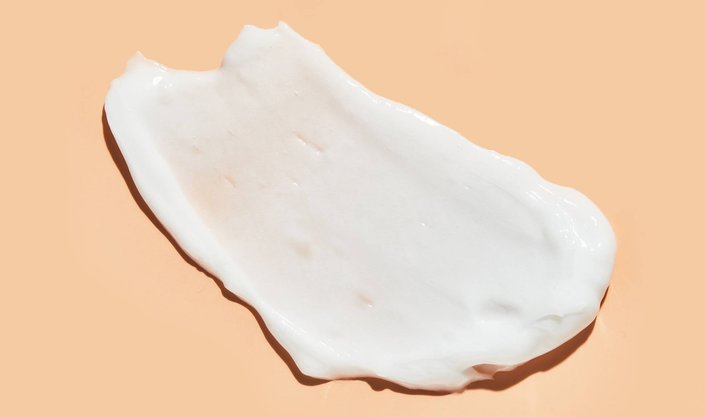 Retinol is a potent ingredient that is known for its anti-aging benefits, such as visibly reducing fine lines and wrinkles over time with continued use.  But for all its positive attributes, it can also be quite irritating for some.  What's more, when using retinol products, your skin becomes more sensitive to sunlight, so it is important to always use an SPF. If you use the vitamin A derivative, it's important to pair it with gentle, hydrating products. We asked Dr. Caren Campbell, a board-certified dermatologist in San Francisco, California, her tips for creating a retinol-friendly skincare routine. 
A Gentle Nighttime Skincare Routine
Double Cleanse
Our editors are fans of double cleansing to clean your skin without stripping it of its natural oils. Wipe away the day's makeup and grime with a micellar water, such as the Garnier SkinActive Micellar Cleansing Water. Follow with a gentle face wash, such as the CeraVe Hydrating Facial Cleanser, which contains ceramides and is formulated to help strengthen your skin's natural moisture barrier. .
Apply Your Retinol
Retinol is best applied at night when the skin is dry. Dr. Campbell suggests waiting 20 minutes after cleansing. If you are new to using retinol, only use it one or two nights per week. "Increase your use slowly, adding a night every two to three weeks as tolerated," Dr. Campbell says. "Use the lowest potency and work your way up in strength as tolerated." We love the Kiehl's Retinol Skin Renewing Daily Micro-Dose Serum, which contains 0.1% retinol to help firm skin, reduce the look of wrinkles and even out texture over time.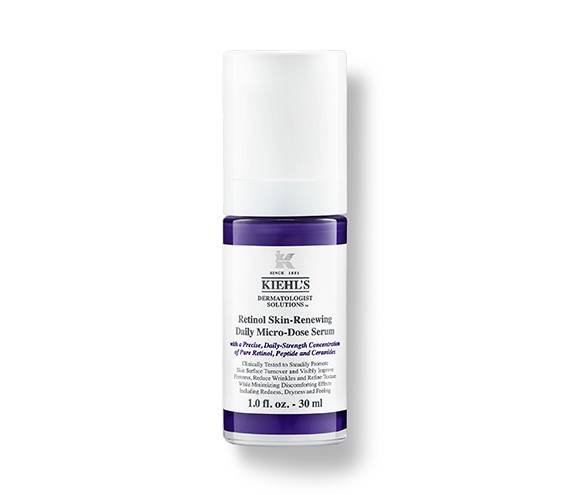 Apply a Hydrating Serum
After your retinol sinks into the surface of your skin, it's time to add moisture  with products formulated with ingredients such as niacinamide, ceramides and hyaluronic acid. Steer clear of serums with AHAs and BHAs, which can be irritating and further dry out your skin. The Vichy Minéral 89 Prebiotic Concentrate combines 4% niacinamide with nourishing vitamin E and nutrient-rich volcanic water to help accelerate skin barrier repair. You can also top your retinol with a hyaluronic acid serum, such as the L'Oréal Revitalift Derm Intensives Hyaluronic Acid Face Serum. 
Moisturize
Seal in all your hard work with a moisturizer. The CCMD Enriched Cream contains a hydrating blend of hyaluronic acid, peptides and green tea polyphenols.  
Morning Skincare Routine
Cleanse
Again, start by washing your face with a gentle cleanser appropriate for your skin type. 
Apply an Antioxidant Serum
"My holy trinity for all anti-aging skincare is sunscreen, antioxidants and retinoid," says Dr. Campbell. "Vitamin C and antioxidants are a good choice for the start of your day when skin is exposed to oxidative stressors like UV rays and pollution." The IT Cosmetics Bye Bye Dullness Vitamin C Serum fights free radicals with a blend of 15% vitamin C and vitamin E.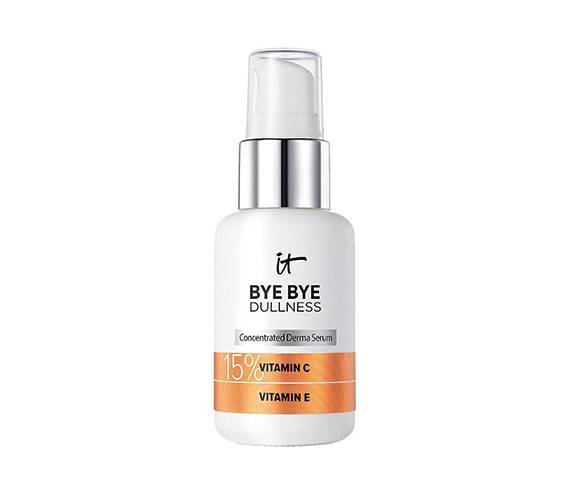 Moisturize
During the day, you can get away with a lightweight moisturizer such as the Garnier Green Labs Hyalu Aloe Super Hydrating Serum Gel.
Always Apply Sunscreen
SPF is an important step to any morning skincare routine, but it's especially crucial to apply if you use retinol. "Retinol removes the top layer of dead cells from the skin, which makes you more sun sensitive," Dr. Campbell says. She recommends using a mineral or physical sunscreen, such as the SkinCeuticals Sheer Physical UV Defense SPF 50.
Photo: Chaunte Vaughn
Read More:
What Is a Retinol Sandwich? A Dermatologist Weighs In
How to Combine Vitamin C, Retinol and Hyaluronic Acid
Why Encapsulated Retinol Is Perfect for Sensitive Skin
Read more

Back to top