Shine Bright: Five Steps for Glowing Skin
April 06, 2016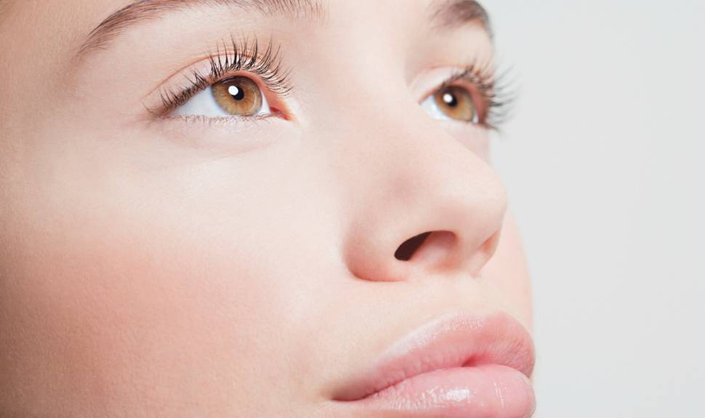 There are pretty much two groups of people who can safely say "I woke up like this" with no trace of sarcasm—celebrities and children. The former has a team of professionals at their disposal and entourages dedicated to keeping them #flawless and the latter, well, they truly were born with it. Interested in upping your selfie game? Try these five tips to help you achieve flawless, glowing skin.
Step 1: Exfoliate
Our skin has pores, it's a fact.  While they can't be completely erased, you can make large pores appear smaller with a few tricks of the trade. Exfoliation is a necessary step towards achieving clear, photo-ready skin. Commit to a gentle weekly exfoliation to keep pores from getting clogged with built up dead skin cells, dirt, and other impurities. SkinCeuticals Micro-Exfoliating Scrub was formulated to work on congested, rough skin. By mixing natural mineral-rich microbeads—made from the Earth—with hydrating aloe, this scrub gently polishes away dead skin cells, leaving the skin soft and smooth without drying it out.
Step 2: Hydrate and Brighten
Hyperpigmentation is a dark spot—literally—on a flawless complexion. Help reduce the look of dark spots and other visible signs of sun damage with a brightening moisturizer like Garnier's Clearly Brighter Anti-Sun Damage Daily Moisturizer SPF 30. The quick-absorbing formula features an antioxidant complex of vitamins C and E and a gentle exfoliating lipo-hydroxy acid (LHA) which works to reveal radiant, more even-toned skin.
Step 3: Protect
Stopping UV damage before it starts is key for spotless skin and wearing SPF year-round is the best way to minimize the effects of sun damage. Try an oil-free, lightweight sunscreen such as La Roche-Posay's Anthelios 45 Face. The advanced broad-spectrum sunscreen has a matte finish which minimizes shine, while Cell-Ox Shield antioxidant technology helps protect skin from free radicals.
Step 4: Mask
Getting a monthly facial may not be a realistic option, whether it's because of your budget or schedule, but indulging in a twice-weekly mask certainly is. For skin that appears to glow from inside out, try a pore minimizing purifying mask such as Biotherm's Wonder Mud. The 3-minute mask uses Ghassoul mineral clay to extract and absorb impurities and excess oil for smoother skin. It features a non-drying, mousse-like texture and antioxidants to combat dull skin. Following use, skin will look visibly more even and luminous.
Step 5: #Filter
When all else fails, fake it 'till you make it. Blurring balms are a great way to temporarily appear to have an immaculate complexion. L'Oreal Paris Youth Code Texture Perfector Pore Vanisher is a lightweight, oil-free cream, ideal for layering under your favorite foundation. It works to instantly minimize the look of pores and helps to absorb excess oil during the day, reducing shine along the way. 
Read more

Back to top