Skincare Ingredients You Shouldn't Mix
November 12, 2021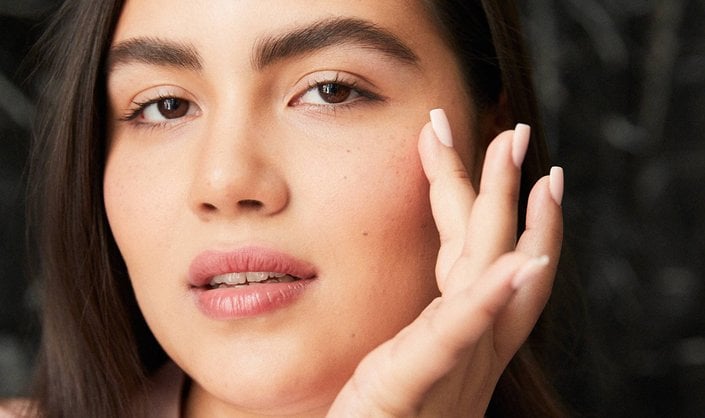 Retinol, vitamin C, salicylic acid, glycolic acid, peptides — the list of buzzy skincare ingredients goes on and on. With so many new product formulations and ingredient advancements popping up left and right, it can be hard to keep track of what ingredients can and cannot be used together. To find out which skincare ingredient combinations to avoid and which work wonders together, we spoke with Dr. Dendy Engelman, a board-certified dermatologist and Skincare.com consultant based in New York City.
Skincare Ingredients That Shouldn't Be Used Together
Don't Mix Retinol + Acne Treatments (Benzoyl Peroxide, Salicylic Acid)
The phrase less is more is very applicable here. "With the exception of Epiduo (which is prescription treatment specifically formulated to co-exist with retinol), benzoyl peroxide and beta-hydroxy-acids (BHAs) like salicylic acid shouldn't be used with retinoids," says Dr. Engelman. When they are, they deactivate each other, making them ineffective. If you are looking to add a benzoyl peroxide face wash into your routine on its own, though, we recommend the CeraVe Acne Foaming Cream Cleanser.
Don't Mix Retinol + Glycolic or Lactic Acid 
Retinols, like the Kiehl's Micro-Dose Anti-Aging Retinol Serum with Ceramides and Peptides, and alpha-hydroxy-acids (AHAs), like the L'Oréal Paris Revitalift Derm Intensives 5% Glycolic Acid Toner, shouldn't be combined. Togather, they can dry out your skin and increase its sensitivity. "It is important to avoid using too many active products that could overwork the skin and break down the bonds of healthy cells," says Dr. Engelman. "There is, however, no evidence to support the ingredients deactivating each other."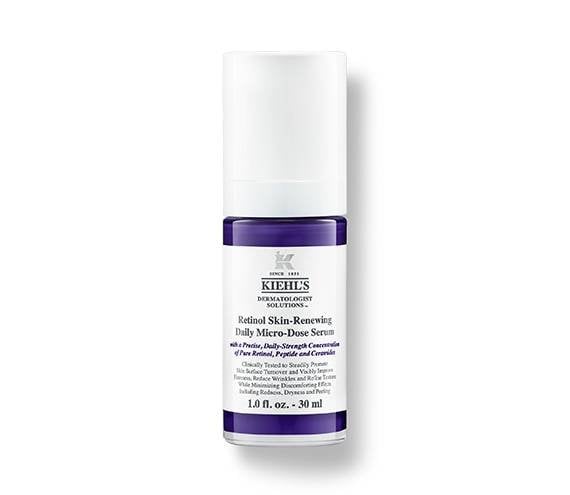 Don't Mix Retinol + Sun (UV rays)
Retinol is so effective because it increases cellular turnover on the skin's surface, revealing younger cells. With this in mind, Dr. Engelman advises taking extra precautions in the sun. "New skin can easily be irritated or sensitive when exposed to harsh UVA/UVB rays," she says. This is why retinol should be used at night before bed instead of in the morning, when skin is more likely to be exposed to sunlight. For a great daytime SPF, we suggest the SkinCeuticals Daily Brightening UV Defense Sunscreen SPF 30. It's packed with 7% glycerin to help draw moisture into the skin, plus niacinamide and tranexamic acid to even out skin tone.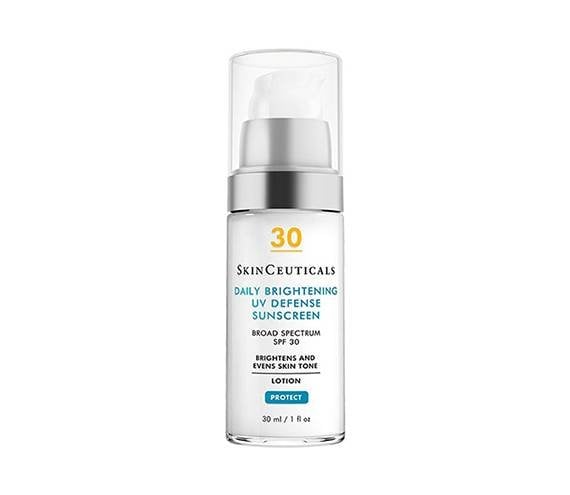 Don't Mix Citric Acid + Vitamin C
Vitamin C is a potent antioxidant that is known to help visibly brighten the skin. One of our favorite vitamin C products is the IT Cosmetics Bye Bye Dullness Vitamin C Serum. But when used with citric acid, which promotes skin peeling, the ingredients can destabilize each other. 
"Over-exfoliation will expose skin, weaken skin barrier function and could trigger inflammation," says Dr. Engelman. "If the barrier function is damaged, skin becomes vulnerable to infection from microorganisms, such as bacteria and fungus, and is prone to sensitivity and irritation."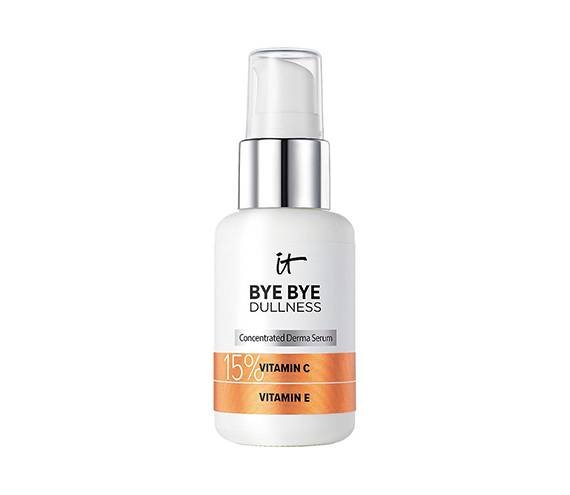 Don't Mix AHAs + BHAs
"AHAs are best for dry skin and anti-aging, while BHAs are best for addressing the appearance of acne such as large pores, blackheads and pimples," says Dr. Engelman. But combining AHAs, like glycolic acid, and BHAs, like salicylic acid, can be harsh on the skin. "I have patients who start using exfoliating pads (that contain both types of acid) and the results after the first use are so amazing that they use it every day. By day four, they come to me with dry, irritated skin and they blame the product." 
The best way to avoid skin sensitivity when it comes to exfoliating is to start out slow, only using the product once a week, and building up frequency as your skin adjusts. "Over-treating the skin makes matters worse because excessive exfoliation can break down the stratum corneum, whose job is to be a barrier against pathogens," says Dr. Engelman. "Even if the barrier function isn't visibly damaged, the skin may experience a low amount of inflammation (called chronic inflammation), which over time prematurely ages skin."
Don't Mix Vitamin C + AHAs/Retinol
Because AHAs and retinoids chemically exfoliate the skin's surface, they shouldn't be combined with vitamin C at the same time. "When used in conjunction, these ingredients cancel out the effects of one another or can be irritating to the skin, causing sensitivity and dryness," says Dr. Engelman. "Vitamin C acts as an antioxidant and AHA chemically exfoliates; together these acids destabilize each other." Instead, she recommends using vitamin C in your morning routine and AHAs or retinol at night.
Skincare Ingredients That Work Well Together 
Do Mix Green Tea and Resveratrol + Glycolic or Lactic Acid
Thanks to the anti-inflammatory properties in green tea and resveratrol, they pair well with AHAs. When used together, green tea or resveratrol can have a calming effect on the skin's surface after exfoliation, according to Dr. Engelman. Want to try this combination? Use the IT Cosmetics Bye Bye Pores Glycolic Acid Serum and the PCA Skin Resveratrol Restorative Complex. 
Do Mix Retinol + Hyaluronic Acid
Because retinol can be slightly irritating and drying on the skin, hyaluronic acid can be a skin-saver. "Hyaluronic acid helps to hydrate the skin, combating both the irritation and peeling," says Dr. Engelman. For an affordable hyaluronic acid serum, try the Garnier Green Labs Hyalu-Aloe Hydrating Serum Gel.
Do Mix Benzoyl Peroxide + Salicylic or Glycolic Acids
Benzoyl peroxide is great for treating acne, while hydroxy acids are helpful in breaking down clogged pores and blackheads. Dr. Engelman explains it like this: "Using benzoyl peroxide is essentially like dropping a bomb to eradicate any acne and bacteria on your skin's surface. Together, they can effectively treat acne." The La Roche-Posay Effaclar Anti-Aging Pore Minimizer Face Serum combines glycolic acid with alpha-hydroxy acids, which are derived from salicylic acid, to minimize oil production and smooth skin texture. 
Do Mix Peptides + Vitamin C
"Peptides help to hold cells together, while vitamin C works to reduce environmental stress," says Dr. Engelman. "Together, they create a barrier for the skin, lock in moisture and ultimately work to improve texture long term." Reap the benefits of both ingredients in one product with the Vichy LiftActiv Peptide-C Ampoule Serum.
Do Mix AHA/BHAs + Ceramides
Adding a restorative, hydrating ingredient to your skin-care routine whenever you're exfoliating using AHAs or BHAs is key. "Ceramides help to restore the skin's barrier by holding the cells. They lock in moisture and act as a barrier against pollution, bacteria and assailants," says Dr. Engelman. "After using chemical exfoliants, you must add moisture back into the skin and protect the skin barrier, and ceramides are an effective way to do that." For a nourishing, ceramide-based cream, we recommend the CeraVe Moisturizing Cream. 
Photo: Chaunte Vaughn
Read More: 
The Top 5 Ingredients You Should Look For in an Eye Cream
How to Combine Vitamin C, Retinol and Hyaluronic Acid
7 Skincare Products Under $25 to Refresh Your Routine on a Budget
Read more

Back to top