Better Together: 4 Skin-Care Ingredient Combinations to Try Now
December 16, 2020
Peanut butter and jelly. Wine and cheese. You and your couch on a lazy Sunday afternoon. Some things in life are just better together. This perfect pair mentality also extends to your skin-care routine. When used in tandem, certain ingredients, like retinol and hyaluronic acid, can get you even closer to meeting your skin goals. To help you find the right ingredient combo, we asked Dr. Dendy Engelman, board-certified dermatologist and Skincare.com expert, to share her ingredient-mixing tips.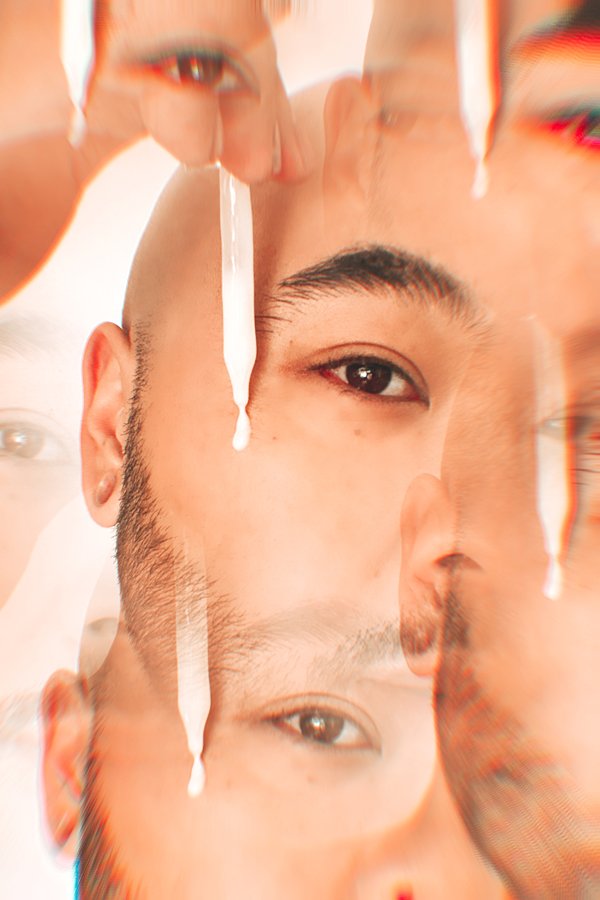 For Anti-Aging: Retinol and Vitamin C
"Vitamin C tends to be finicky," Dr. Engelman says, explaining that it requires a low pH for optimal absorption. "The good news is that retinol works in an acidic environment, so cocktailing these two ingredients together does make sense," she says. "Vitamin C helps neutralize free radicals, a process that helps protect retinol from oxidation, thereby increasing its anti-aging benefits." 
Try: CeraVe Skin Renewing Retinol Serum and SkinCeuticals C E Ferulic
For Anti-Aging if You Have Sensitive Skin: Retinol and Hyaluronic Acid
Because both retinol and vitamin C are strong ingredients, combining the pair may be too much for sensitive skin types. If this sounds like you, we recommend alternating use of the two and instead pairing your retinol with hyaluronic acid. The ingredient helps hydrate skin (retinol can be drying) and plump fine lines and wrinkles, helping you get a step closer to a more youthful-looking complexion. 
Try: L'Oréal Paris Revitalift Derm Intensives Night Serum With 0.3% Pure Retinol and Kiehl's Vital Skin-Strengthening Hyaluronic Acid Super Serum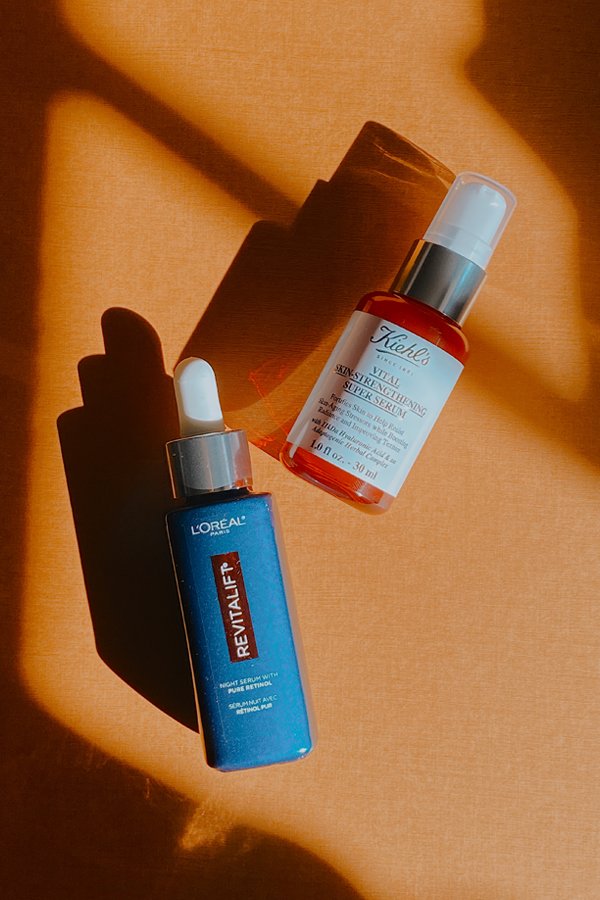 For Fighting Acne: Salicylic Acid and Benzoyl Peroxide
Salicylic acid (a beta-hydroxy-acid) and benzoyl peroxide are two of the most common acne-fighting ingredients. Not sure which to use? Layering both can be an effective treatment. "For people with acne, combining antibacterial benzoyl peroxide and exfoliating salicylic acid can help," Dr. Engelman says. We recommend talking to your dermatologist about whether this option is right for you. 
Try: CeraVe Salicylic Acid Cleanser and La Roche-Posay Effaclar Duo Acne Treatment with Benzoyl Peroxide
For Dry, Acne-Prone Skin: Salicylic Acid and Hyaluronic Acid
If you have dry skin, you might find that acne-fighting ingredients can zap essential moisture from your skin. Dr. Engelman recommends following up a salicylic acid treatment with hyaluronic acid. "This combination is beneficial for people with dry skin," she says. "Salicylic acid helps promote natural exfoliation and hyaluronic acid helps restore hydration."
Try: Tula Acne Spot Treatment and La Roche-Posay Hyalu B5 Pure Hyaluronic Acid Anti-Aging Concentrate Serum
Photo: Juan Miranda
Read More:
Why You Need to Add a Formula With Hyaluronic Acid to Your Skin-Care Routine
I Tried the CeraVe Skin Renewing Retinol Serum and My Skin Has Never Looked Better
Our Favorite Chemical Exfoliators for Your Skin Type
Read more

Back to top