Skincare Microdosing: Everything You Need to Know About Applying Active Ingredients
February 14, 2022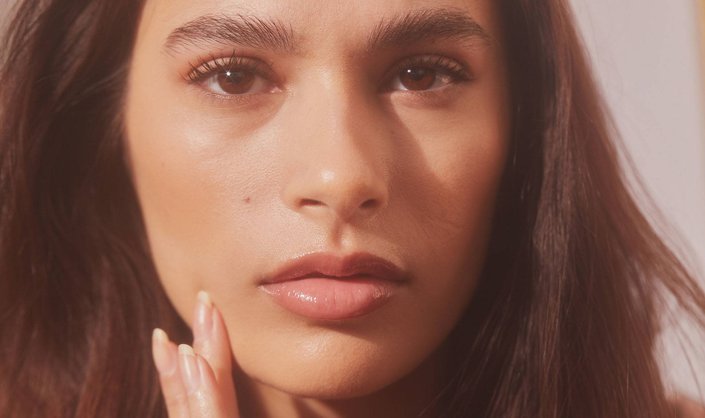 Slathering your face with a high percentage of active ingredients like retinol, vitamin C and exfoliating acids may sound like a good idea (think: smooth, brighter skin) but it won't instantaneously give you the results you desire. "Slow and steady is always the best approach," says Dr. Michelle Henry, a New York City-based board-certified dermatologist and Skincare.com consultant. "Stronger is not always better, and always racing for the [highest concentration] can actually cause inflammation or irritation, trigger acne and cause hyperpigmentation." Before you layer excessive amounts of the most potent retinol serums you can find, keep reading for why microdosing might help you in the long run. 
What Exactly Is Skincare Microdosing?
Microdosing sounds uber-complicated but it's not. Simply put, microdosing is the art of adding active ingredients  — proven by research to address a specific skin concern — to your skincare routine in small doses (and percentages) so you can assess how your skin reacts to them.  These ingredients include retinol that targets signs of aging; vitamin C, which addresses discoloration and brightness; and exfoliating acids like AHAs and BHAs that chemically exfoliate the skin. 
The key to microdosing is to first choose a product that has a low percentage of the active ingredients. "For first-time users, I recommend starting off with a low-strength retinol between 0.1% and 0.3%," says Dr. Jeannette Graf, a New York-based board-certified dermatologist and Skincare.com consultant. "These small percentages can improve overall skin health for a natural glow." The SkinCeuticals Retinol 0.3 and the Kiehl's Retinol Skin-Renewing Daily Micro-Dose Serum are both great options for retinol beginners.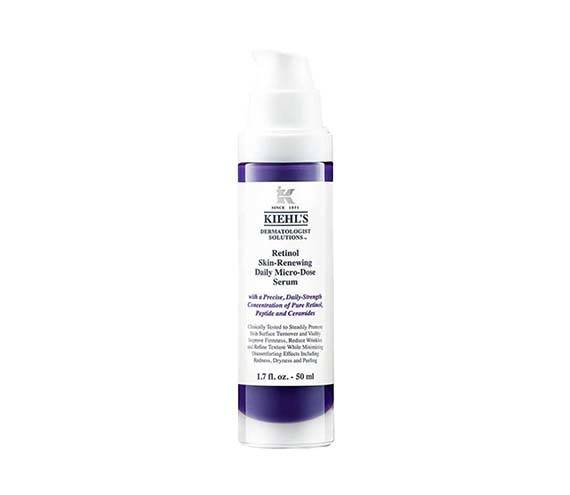 "If you're new to vitamin C, I recommend first-time users to start with a concentration of 8% to 10%," says Dr. Graf. "At least 8% is needed to be biologically active and effective." Try the CeraVe Skin Renewing Vitamin C Serum — though it's on the higher side of the recommended beginner percentage, it's formulated with ceramides to restore and protect the skin barrier which in turn helps minimize irritation.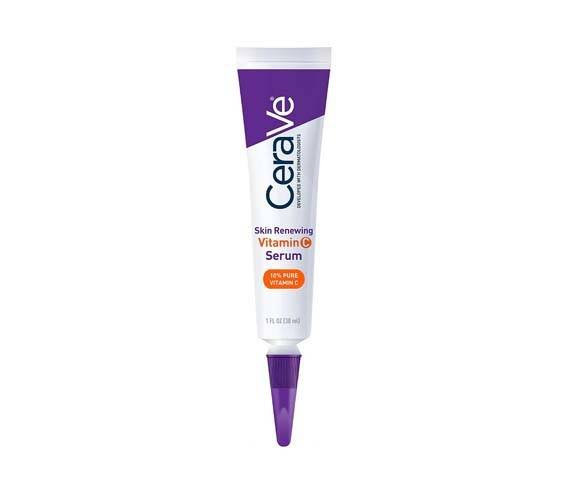 Exfoliating acids can be a bit tricky because the percentages for AHAs and BHAs are quite different. "First time AHA users should start off with a concentration of 8% in order for it to be effective versus BHA's, which require 1-2% to be effective without causing dryness or irritation," says Dr. Graf. If you're still worried about irritation, try using a product that has moisturizing benefits, too, like the IT Cosmetics Hello Results Resurfacing Glycolic Acid Treatment + Caring Night Oil or the Vichy Normaderm PhytoAction Acne Control Daily Moisturizer.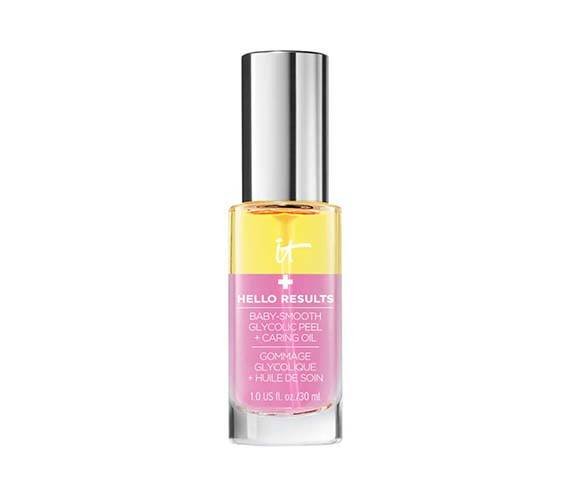 How to Add Microdosing to Your Routine
Selecting a product with a lower percentage of active ingredients is the first step, but you shouldn't immediately apply it all over your face. First, spot test it on an area to see if you have adverse reactions. If you experience any skin irritation, it may mean the percentage is still too aggressive for your skin. If this is the case, try a product with a smaller percentage of active ingredients. And definitely consult with your dermatologist to determine a game plan that's best for you. 
Once you find products that are effective, don't be overzealous. Dr. Graf recommends using retinol only once or twice a week and vitamin C once a day (or every other day if you have sensitive skin). "AHA's should be used every other day max," she says. "BHA's on the other hand should only be used once or twice a week."
In addition to educating yourself about the active ingredients, Dr. Henry recommends understanding how the ingredients react to your skin individually. "Separate them by a week or two to assess your skin's tolerability before using them altogether," she says. "Especially if you have sensitive skin."
When Should You Increase the Percentage of Active Ingredients?
Patience is key when it comes to incorporating active ingredients into your routine. Understand that you might not see results for a few weeks — and that's OK. "Every ingredient has a different time period to assess the full efficacy; some are sooner than others," says Dr. Henry. "For most products, it can take anywhere from four to 12 weeks to see results."
While you may start seeing results from some products with active ingredients at the four week mark, Dr. Henry suggests continuing using it. "I usually say to use your first product for about 12 weeks before increasing [the percentage] so you can fully assess the efficacy," she says. "Then you can determine if you need to increase and if you can tolerate an increase." 
If you believe your skin has built up a tolerance to the ingredients after 12 weeks and you're not receiving the same results as when you originally started, it's OK to introduce higher percentages. Just be sure to follow the same process as the first time around — introducing the higher dose as a spot-test first before fully incorporating it into your routine. And above all, don't forget that slow and steady skincare wins the race.
Photo: Chaunte Vaughn
Read More: 
Our Favorite Anti-Aging Moisturizers for Mature Skin
Derm DMs: How Much Tingling Is Too Much?
5 Lipo-Hydroxy Products for Smoother, More Even Skin
Read more

Back to top