I Got a Facial at a SkinCeuticals SkinLab — Here's How It Went
July 26, 2022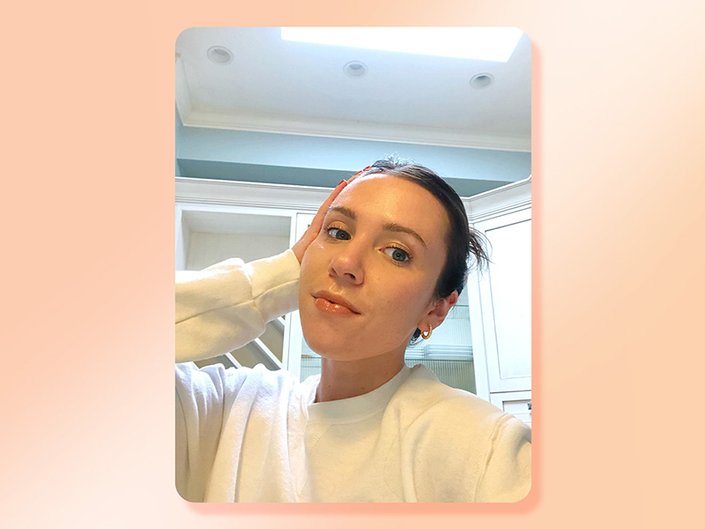 Did you know that SkinCeuticals has eight SkinLabs in the United States? They're medspas that offer science-backed skincare services, like facials, injectables, and more. The brand recently opened up a location in my area and gave me the opportunity to get a treatment free of charge.
What Is a SkinCeuticals SkinLab?
SkinCeuticals Skin Labs are basically your one-stop-shop for holistic and cutting-edge skincare services administered by doctors and estheticians using SkinCeuticals products. There are several locations across the country and each offers a variety of options, including several facial treatments and aesthetic services.
What You Can Expect at a SkinCeuticals SkinLab
After making an appointment at the SkinLab nearest you, you can look forward to relaxing in a stress-free environment, where you're encouraged to unplug and unwind. Upon arrival, you can expect a member of the spa's knowledgeable staff to give you a thorough consultation before diving into treatment options, regimen suggestions and product picks based on the state of your skin and your skin goals.
What Treatments Are Offered at SkinCeuticals SkinLab?
The SkinCeuticals SkinLabs offer a few signature facials in addition to aesthetic services like injectables, body contouring and laser or microcurrent treatments. The three facial offerings are the Skin Smooth Facial, the Skin Bright facial and the Skin Firm facial.
The Skin Smooth Facial is the perfect skin refresh for special event prep. With the help of an LED Micropeel and the SkinCeuticals Phyto Corrective Gel, you'll leave with your skin feeling silky smooth and noticeably improved. The Skin Bright Facial, which entails a HydraFacial and a chemical peel, is great for routine maintenance and to brighten and even out your skin tone. The Skin Firm facial goes the deepest; it involves a microneedling treatment to address more intensive skincare concerns and helps to encourage firmer, more youthful-looking skin.
My Experience at the SkinCeuticals SkinLab
When I arrived at the Upper East Side location, I was greeted by a number of friendly staff members who took down my information and confirmed that I was going to have a consultation.
I was given a seat in the waiting room and a water bottle to sip on while my treatment room was being sanitized and prepared. Once it was ready, I was led into a dimly lit treatment room, which made for a super relaxing vibe. After I changed into a comfy robe, an esthetician came into the room and began analyzing my skin. She asked what products I was using on my face and what my skin goals were. Because I mentioned I have sensitive skin, she made sure to select a treatment that was gentle on my skin.
She decided that my skin would benefit the most from the Skin Bright facial treatment, which, as mentioned, includes a chemical peel and a hydrafacial, both of which are non-invasive skin-resurfacing treatments.
To start, she prepped my skin with the SkinCeuticals Gentle Cleanser. After drying my skin off, she applied the chemical peel to my skin. Because I have such sensitive skin, she was sure to adjust the facial to suit my needs — in this case, she left the peel on for just a minute or two. After that, she followed up with the SkinCeuticals Phyto Corrective Masque to help soothe my skin after the chemical treatment. It felt cool to the touch, and almost right away, my skin felt calmer.
Once she took the mask off of my face, she then performed the HydraFacial, which is a facial treatment performed with a pen-like suction device that gently lifts impurities and exfoliates the surface level of skin without irritation. After the exfoliation portion, she went over my face with a similar tool, except this time, the pen distributed a blend of moisturizing serums to my skin for hydration.
When the treatment was over, she wrote down a list of products that she thought my skin could benefit from. Because all of the products were available out front, I was able to conveniently play around with and shop all of the products my esthetician recommended.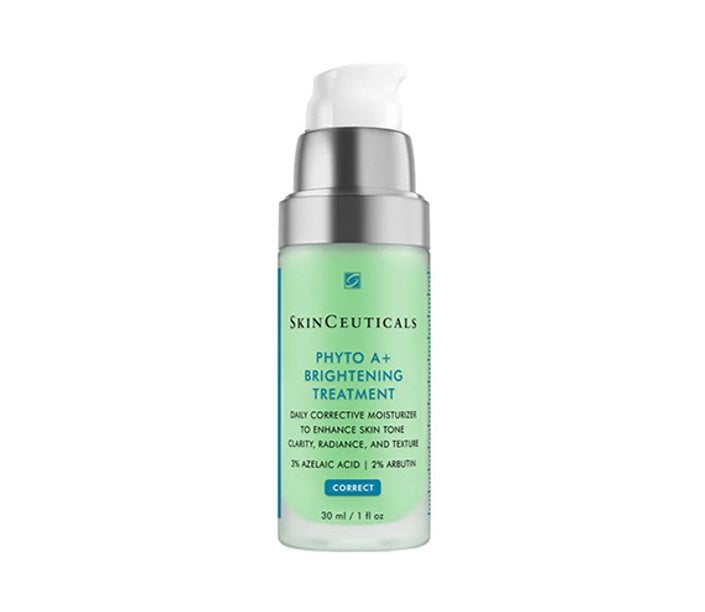 One of the products I was most excited about taking home was the SkinCeuticals Phyto A+ Brightening Treatment. It's an oil-free moisturizer formulated with a potent blend of botanicals plus salicylic acid and alpha arbutin to brighten, clarify, soothe and smooth the skin's appearance. My esthetician recommended that I give my skin some time to recuperate after the facial, but I couldn't wait to give the product a try a few days later.
My experience was a 10/10. I highly recommend it to anyone looking for a skin expert they can trust or science-backed skincare treatments that are tailored to your skin. Click here to find a SkinCeuticals SkinLab near you.
Photo: Caitlyn Martyn, Design: Juliana Campisi
Read more

Back to top