Skincare Tips for Spring Brides
May 19, 2021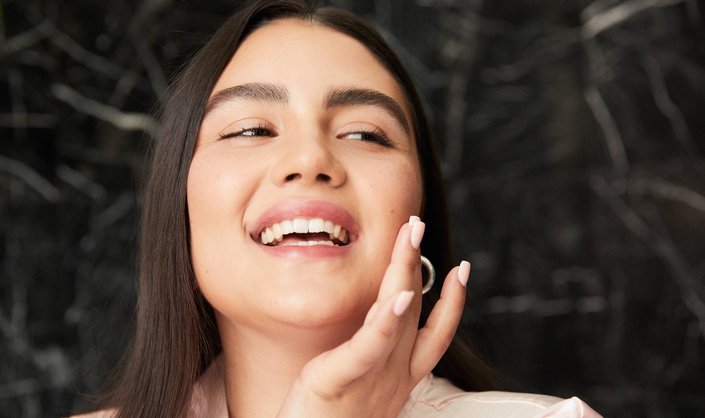 Good skin days are precious no matter when they happen — but they're crucial on your wedding day. If you're planning a spring or summer wedding, you'll want to get started on skincare prep now. With so many other things on your bridal to-do list, it can be hard to figure out the skincare steps and products you should prioritize before the big day. We asked a celebrity esthetician and founder of SkinLab Joshua Ross how he recommends keeping skin clear, hydrated and glowy for your wedding day. 
In the months before your wedding ...
"Brides should prioritize facials at least three months in advance," says Ross. "This is particularly important if you haven't been doing regular facials, as your skin may purge." Purging isn't necessarily a bad thing — it just means that all the oils and acne-causing bacteria are coming to the surface, which you want to make sure happens before your wedding. 
Ross also recommends getting to know an esthetician. "Six months prior to your big day, consult with them about your skincare routine, as it takes time to know how ingredients and products are going to work for your skin," he says.
In the days before the wedding …
Ross says that dermaplaning is the best treatment a bride can do a few days before her wedding. "Dermaplaning works by removing dead skin and peach fuzz, which will make sure that your makeup application goes on smoothly on your wedding day." 
Keep your skin hydrated.
In order to make skin look plump and refreshed on the big day, don't skimp on the hyaluronic acid. "It's a humectant, so it attracts water and binds moisture to the skin," Ross says. All skin types benefit from hydration, including oily skin — moisturized skin actually keeps the sebaceous glands from going into overdrive and producing acne-causing excess oil. Ross recommends incorporating hyaluronic acid in your nighttime skincare routine. We like the L'Oréal Paris Revitalift Derm Intensives 1.5% Pure Hyaluronic Acid. This serum sinks into the skin quickly and promises a bouncier, glowier complexion in only one week. Apply it before your moisturizer every night to reduce the look of wrinkles and keep skin supple.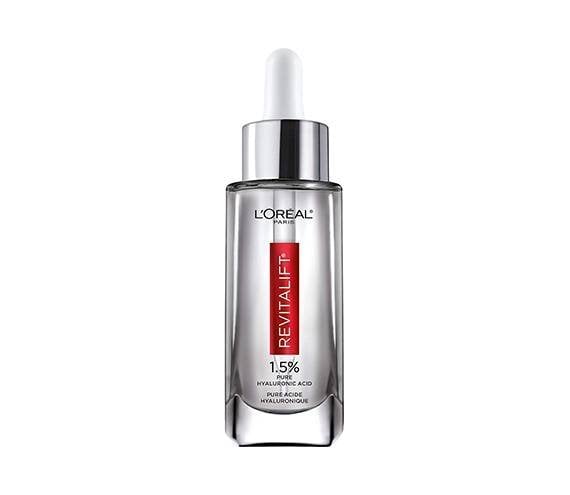 It's also a good idea to start applying an overnight mask for an extra shot of moisture. Ross recommends the hyaluronic acid-infused SeSpring Dreamy Glow Sleeping Mask for its hydrating benefits and the fact that it's cruelty-free and vegan. 
Even out your skin with vitamin C.
"Vitamin C is a powerful antioxidant that can neutralize free radicals from the sun, so it packs in a lot of benefits," Ross says. "It's a must-have in any skincare routine, but in the form of a serum it's most potent for overall brightening benefits and helping even out dark spots, acne marks and age spots." The Kiehl's Powerful Strength Dark Circle Reducing Vitamin C Eye Serum targets under-eye dark circles with a powerful combination of brightening vitamin C, peptides to soothe puffiness and hyaluronic acid to hydrate. 
Keep breakouts at bay by sticking to a regular skincare routine.
"In order to prevent breakouts before the big day, you need to make sure that at least two to three months before the wedding, you have a routine that works for you and stick with it," Ross says. "Don't use any products with ingredients that your skin is not used to, especially in the days leading up to your wedding. Keep a spot treatment on hand just in case — we're partial to the La Roche-Posay Effaclar Duo Dual Action Acne Treatment, an oil- and fragrance-free option that dries out pimples fast.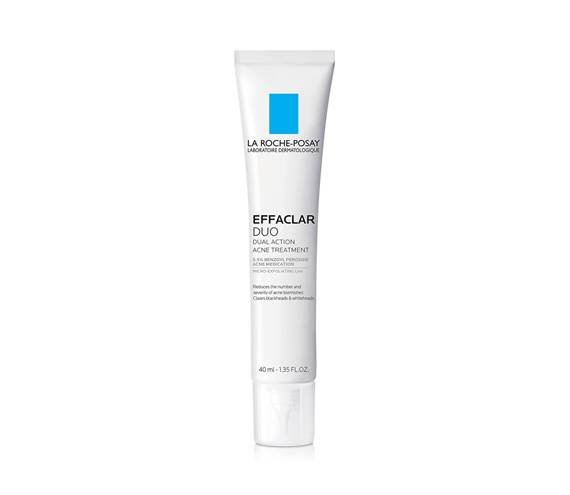 Listen to your skin, not the season.
Your dress, venue and location have a lot to do with the timing of your wedding, but your skincare routine shouldn't. "Focus on how your skin is at that current moment," Ross says. "Is it dry, combination, oily? Use products with ingredients that work for those specific concerns.
Photo Credit: Chaunte Vaughn
Read More:
QQ: Can Skin Get Used to Products?
How to Get Rid of Ingrown Hairs, According to a Dermatologist 
How to Apply a Face Mask Like an Esthetician for the Ultimate Self-Care Experience
Read more

Back to top