The Busy Girl's Guide to Skin Care: 5 Best Multitasking Beauty Products
August 22, 2016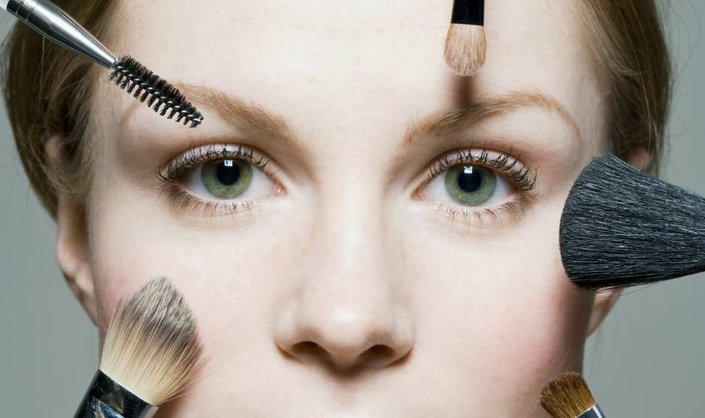 Cleanse and Tone
While cleansing (twice!) and toning are necessary steps if you're taking the Korean approach to your skin care routine, for those of us who can barely muster the energy to blow dry our hair, a product that does it all is a must-have! When you want to cleanse and tone your skin at the same time, reach for Vichy's Pureté Thermale 3-in-1 One Step Solution. This one-step refreshing micellar solution is a cleansing water, soothing toner, and eye makeup remover all in one. The innovative micelle molecules attract, trap, and remove impurities from the skin's surface… without rinsing! Busy girls everywhere, rejoice!
Moisturize and Mattify
Summer's soaring and scorching temperatures have even those of us with dry skin experiencing a little extra oil—thanks for that, humidity! But, even if you are oily, that's no reason to skip hydrating your skin. Fact is, skipping moisturizer can dehydrate your skin, causing it to produce even more oil to overcompensate for what it thinks it lacks. Moisturize while keeping oil control in mind with Decleor's Shine Control Oxygenating Fluid during the daytime for a matte-yet-moisturized finish. At night, use Decleor's Ylang Ylang Purifying Night Balm to help rebalance your skin while you snooze.
Prime and Protect
No matter how hectic your schedule is, there is never an acceptable defense for not wearing broad-spectrum SPF. Sunscreen has to be worn every day (and re-applied!) in order to protect your skin from the harsh effects of the sun—wrinkles, fine lines, dark spots, and even skin cancers like melanoma. To make sure you never forget, use a makeup primer formulated with SPF like La Roche-Posay's Anthelios 50 Mineral Tinted Primer. What we love most about this primer is that the lightweight, tinted formula offers medium coverage with a matte finish, so it can even be worn on its own in place of your regular foundation!
Acne and Anti-Aging
Breakouts and blemishes don't always stop when high school is over. Unfortunately, adult acne is real…but so are the signs of skin aging. You don't have to choose to address one over the other, instead try a two-birds-one-stone approach with SkinCeuticals' Blemish + Age Defense. This targeted, oil-free serum is formulated with dioic acid, salicylic acid, LHA, glycolic acid, and citric acid to fight acne and improve the look of fine lines, wrinkles, and rough surface texture.
Conceal and Brighten
Busy schedules and dark circles go hand-in-hand, so reaching for multitasking products that can conceal the discoloration while simultaneously helping to improve and brighten their appearance is a must. Garnier's Clearly Brighter Anti-Dark Circle Eye Roller is formulated with vitamin C, caffeine, and tinted mineral pigments to cover dark circles and shadows in the short term and help to minimize the look of them over time.
Having great skin and the extra time to check off some of those to-do list items—a definite win-win!
Read more

Back to top